When keeping koi, goldfish, and other aquatic life in a pond these animals produce toxic waste called ammonia. The natural process to remove this ammonia is to encourage beneficial nitrifying bacteria to grow in your pond and in your pond filter. These good bacteria need lots of surface area to grow on. The best media for this is bio-balls.
Bio balls are small plastic balls with plastic tines that create a ton of surface area. A lot of hobbyists are used to using lava rock. As you can see, lava rock has all these little pores that give it a lot of surface area. Unfortunately, they also get clogged up very quickly with gunk, which breaks down and causes more problems. Our bioballs let the debris slip through so they don't get clogged up and stop working as well as they should.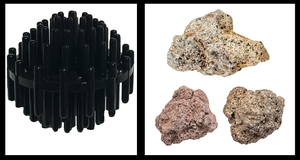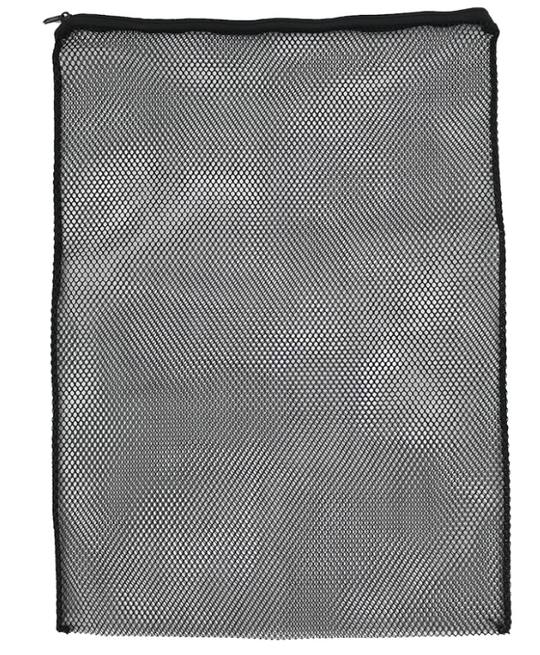 Since bioballs are made of plastic, they are slightly buoyant and will float, and they are light enough to get blown around by current. To keep them in one place, we recommend using a mesh bag like this one. Add a rock or weight if you need to weigh the bag down. Our Bio-Ball mesh bags were designed specifically to hold bioballs. They have a very open mesh to allow for high flow without getting clogged up. They're also nice and sturdy to hold up to the demands of outdoor use.
To keep your biomedia clean while in the filter, use a mechanical filter pad like this

to catch debris before it gets into your bioballs. With a typical waterfall overflow, water flows from below, so the filter pad should go underneath the bioballs.
The bag also makes them really easy to rinse off. Since bioballs are much lighter than rock, the whole bag can be gently lifted out of the filter. When you rinse them, use water from the pond or dechlorinated water. Normal tap water with chlorine will kill the bacteria that you're trying to grow! Give them a soft shake in a bucket to knock the gunk off, and they're ready to go back in the filter.