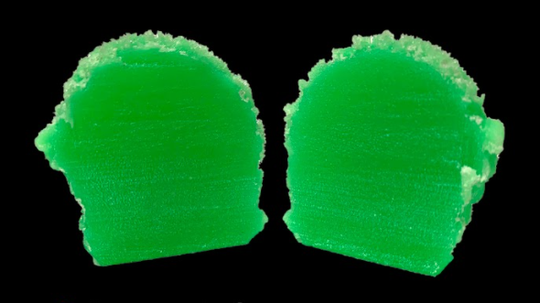 We're loving our artificial coral decorations, and today we wanted to share some information about them with you. It's pretty straightforward but we still have a few tricks to pass along.
These are made of a tough silicone resin that stands up to a lot of punishment. They are virtually impossible to break so you can be confident that they'll last for a long time. The color is mixed into the resin so it won't flake or peel.
That makes cleaning easy, too. You can brush the decorations off without worrying about damaging them or destroying the color. If the decorations get extra dirty you can soak them in a weak solution of bleach or hydrogen peroxide. The most current cleaning steps are on our AquaticExperts website.
The important thing is for you to enjoy the aquarium the way you want it to look. That said, aquarists have found a few ways to decorate that tend to look good. You can create a false perspective and make the tank look deeper by putting large decor towards the front and the corner, and small decor in the center at the back. Alternatively, you can have a large centerpiece to draw the eye inward with small pieces around it to accent.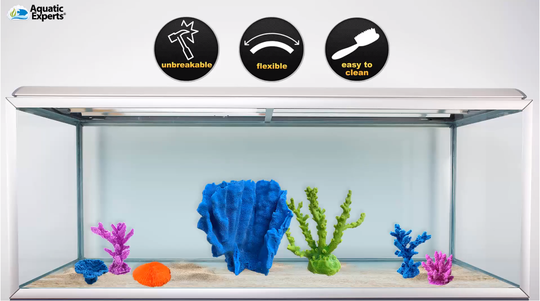 Whether you have a fish only saltwater aquarium or you want to bring the feel of a saltwater reef to your freshwater tank, our coral decorations will bring life and color to your aquarium. We love them and we're glad we have the opportunity to bring them to you!