How to Upgrade Your Aquarium Filter Cartridge With Aquatic Experts Premium Dual Density Filter Pad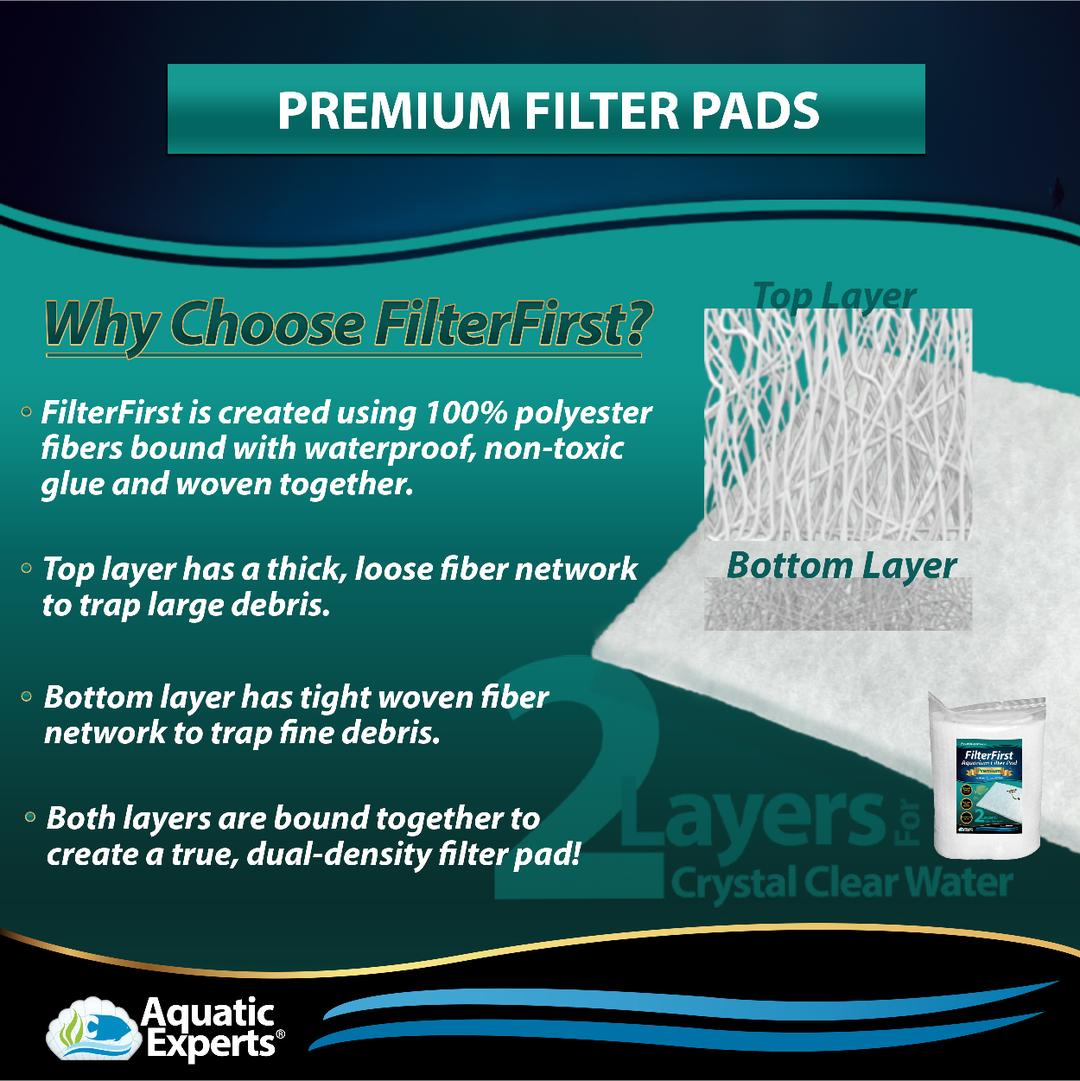 There is a Difference:
The chart to the left depicts the difference between our Original Premium Dual Density Filter Pads (between 3/4" and 1" thick) and our Skinny option (between 1/2" and 3/4" thick).
We recommend using the thinner version as it may be easier to glue to the filter frame. Also, the thinner may fit better in your filter.
Either version will do a fine job of cleaning your aquarium water!
Please Note:
**Our Premium Dual Density Filter Pad may trap more particles from aquarium water than your manufacturer's filter cartridge. This means the upgraded filter cartridge will clog up faster than the previous filter cartridge. 
** Rinse/change filter pad when needed ** 
A shout out and our very special thanks to
for allowing us to use some of his fine and descriptive photos!