Pond Media 
Whether you have an aquarium or pond, every fish enthusiast wants their water to be clean and clear. Clear water lets you show off your beautiful fish, and it keeps them happy and healthy. 


Ponds usually hold big, beautiful fish like koi that produce a lot of waste. Sticks and leaves can get blown into a pond and can get sucked up into the filter, quickly clogging or tearing up filter pads.
Ponds need filter pads which are strong enough to last for a long time without being too expensive to use. This is why Aquatic Experts filter pads are so popular. Our coarse pad starts with a tough layer of polyester fibers. Then we coat each fiber with black latex to create a filter pad to take on whatever nature can throw at it. The latex coated polyester fibers will bend and stretch without breaking, so they can hold the kind of heavy debris found in ponds.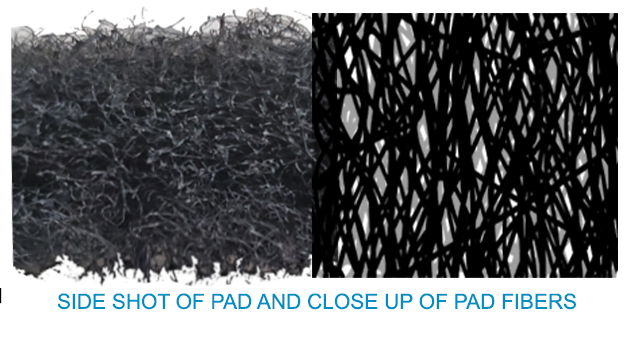 This coarse filter pad will catch large debris and its open design allows high water flow without clogging quickly. It will grab sticks, leaves, and big particles of waste. 


The coarse pad doesn't catch everything, though. For the small stuff we also have our Fine filter material. It's super tough and it catches much smaller waste particles to get them out of your pond.

For the cleanest pond, layer these two materials together so the water flows through the Coarse pad first. The coarse pad will catch the big, heavy debris and the fine pad will trap the small particles.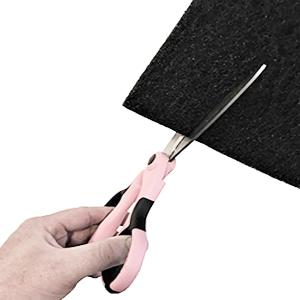 These pond pads are available in a large roll in several different widths and lengths. From this roll, you can cut what you need to fit inside your filter. It is best to cut out a template of your existing filter pads on cardboard or foam board. Now, all you need to do is put your template against the filter material and cut out the filter pad you need. 


These pads won't fall apart or shed plastic pieces. They're durable enough to be washed and reused, and still cheap enough to throw away when you need to. The easiest way to clean them is to rinse them off with a garden hose outside. Be sure to clean both sides of the pad. 


They work great, they're tough, and they're affordable. We love our pond filter pads and we know you'll love them, too.