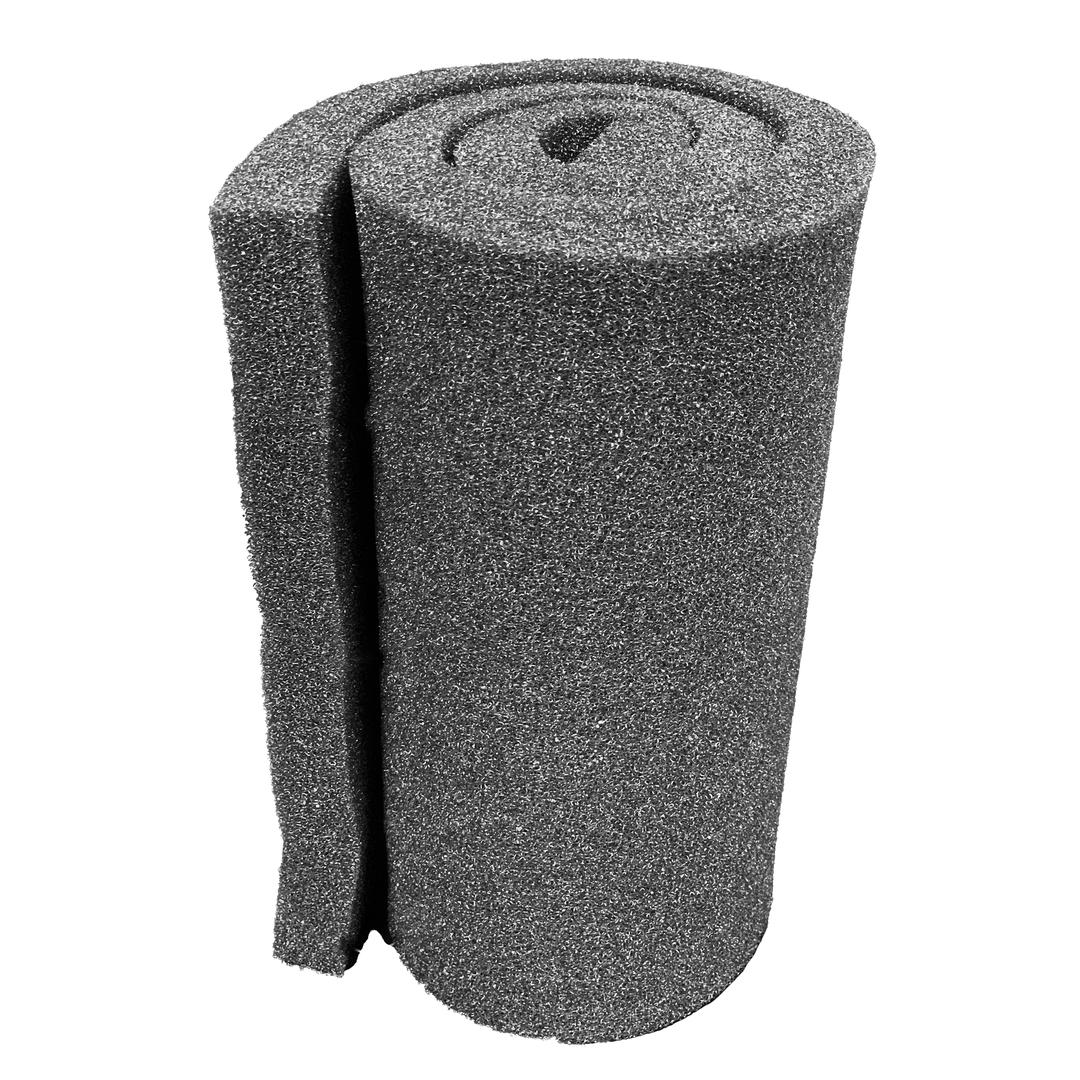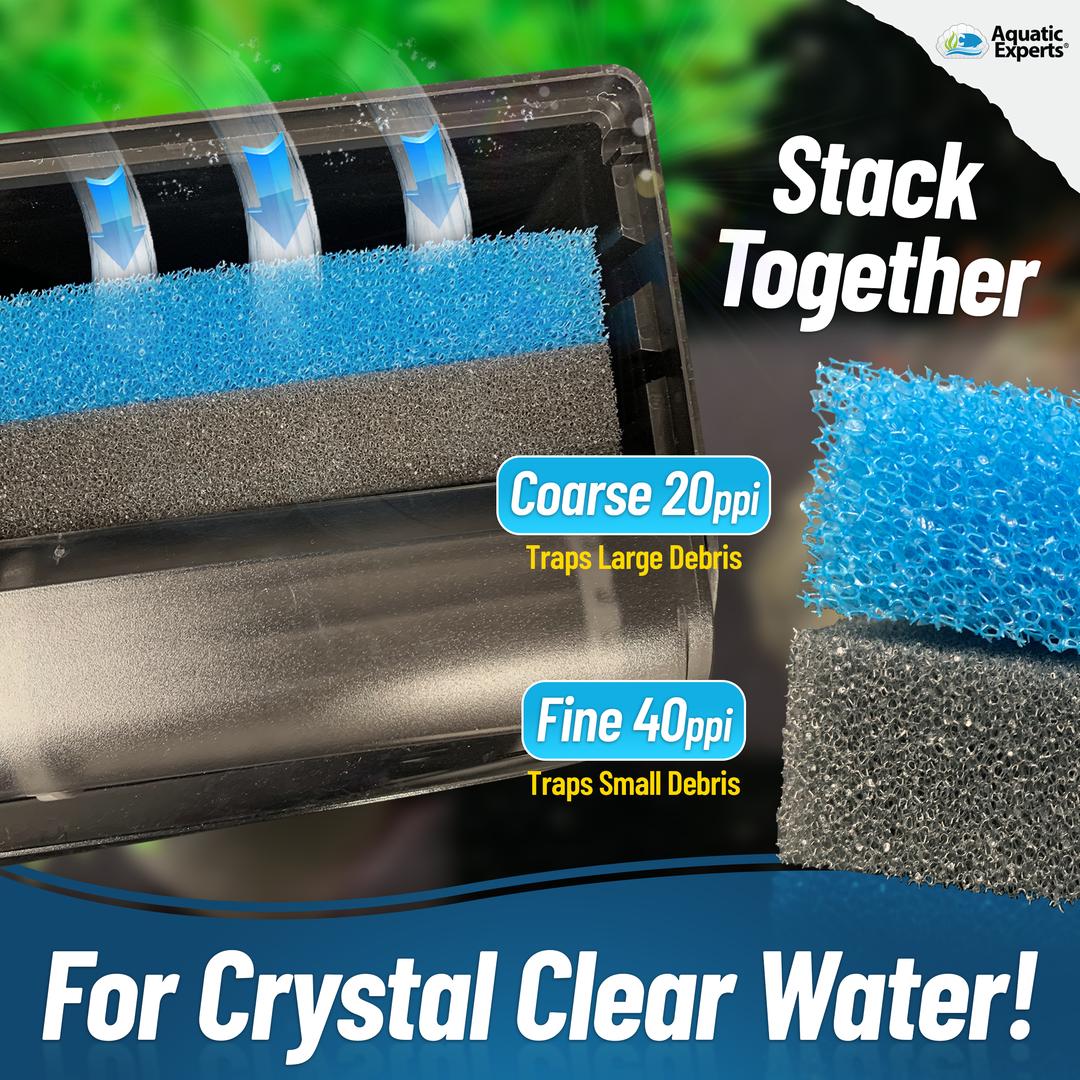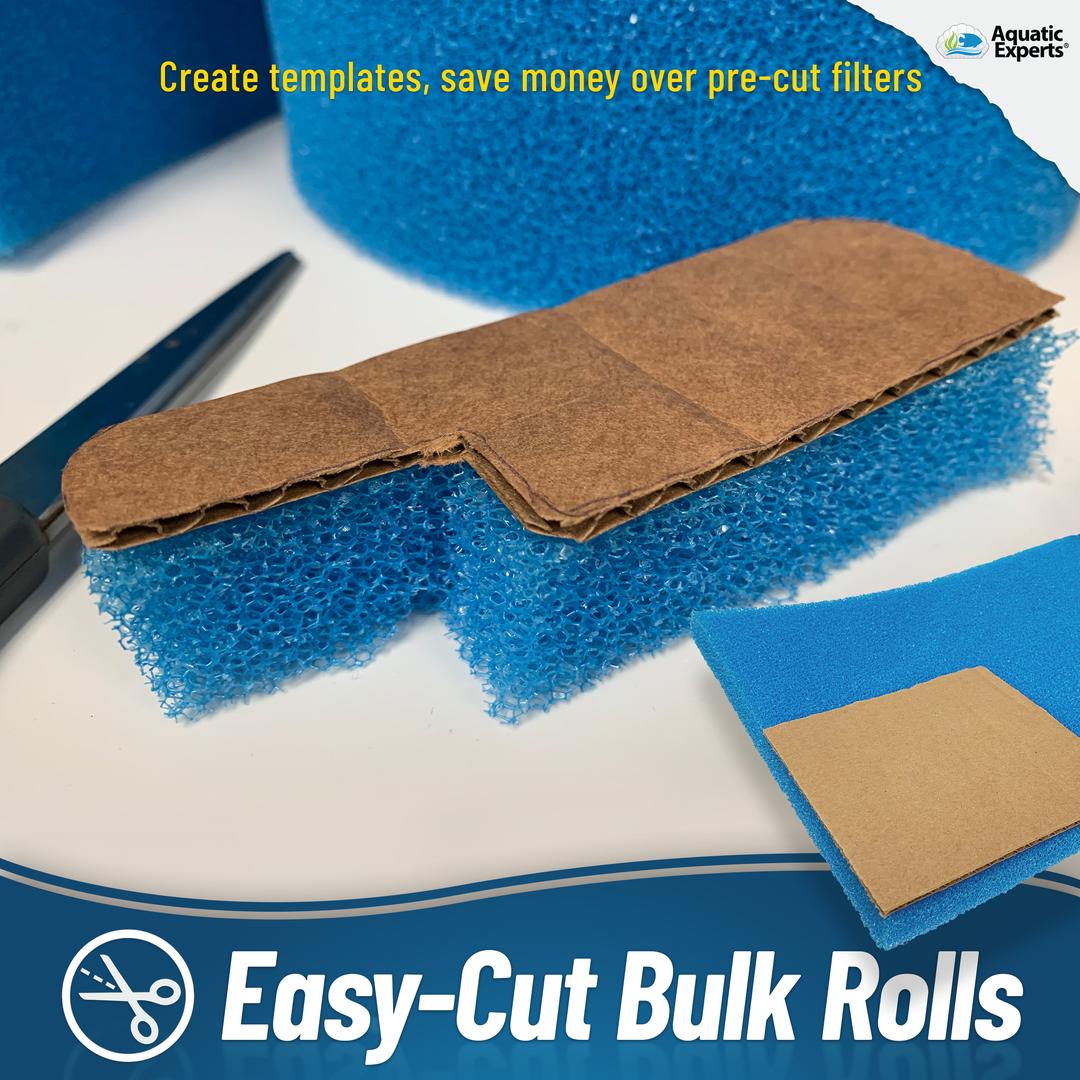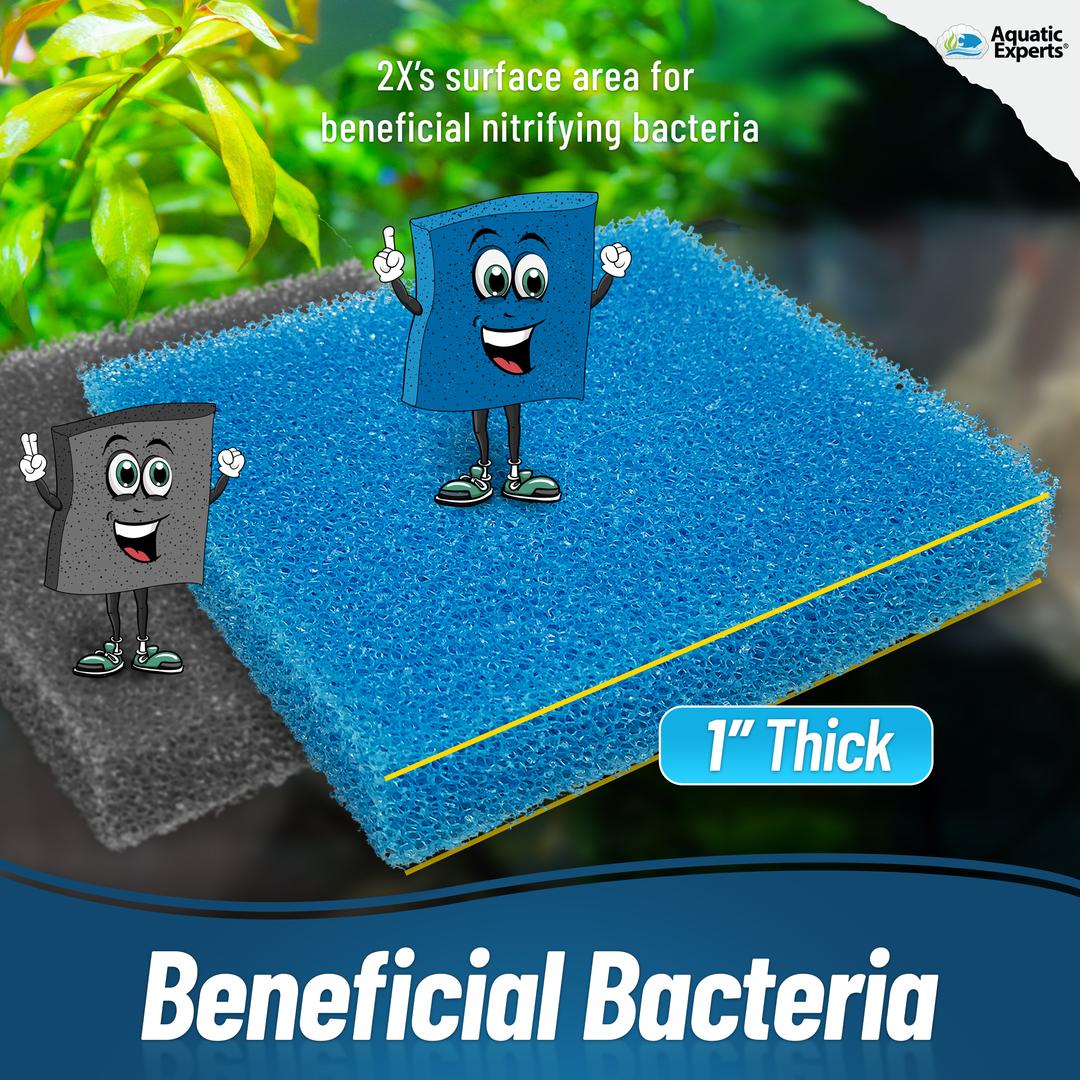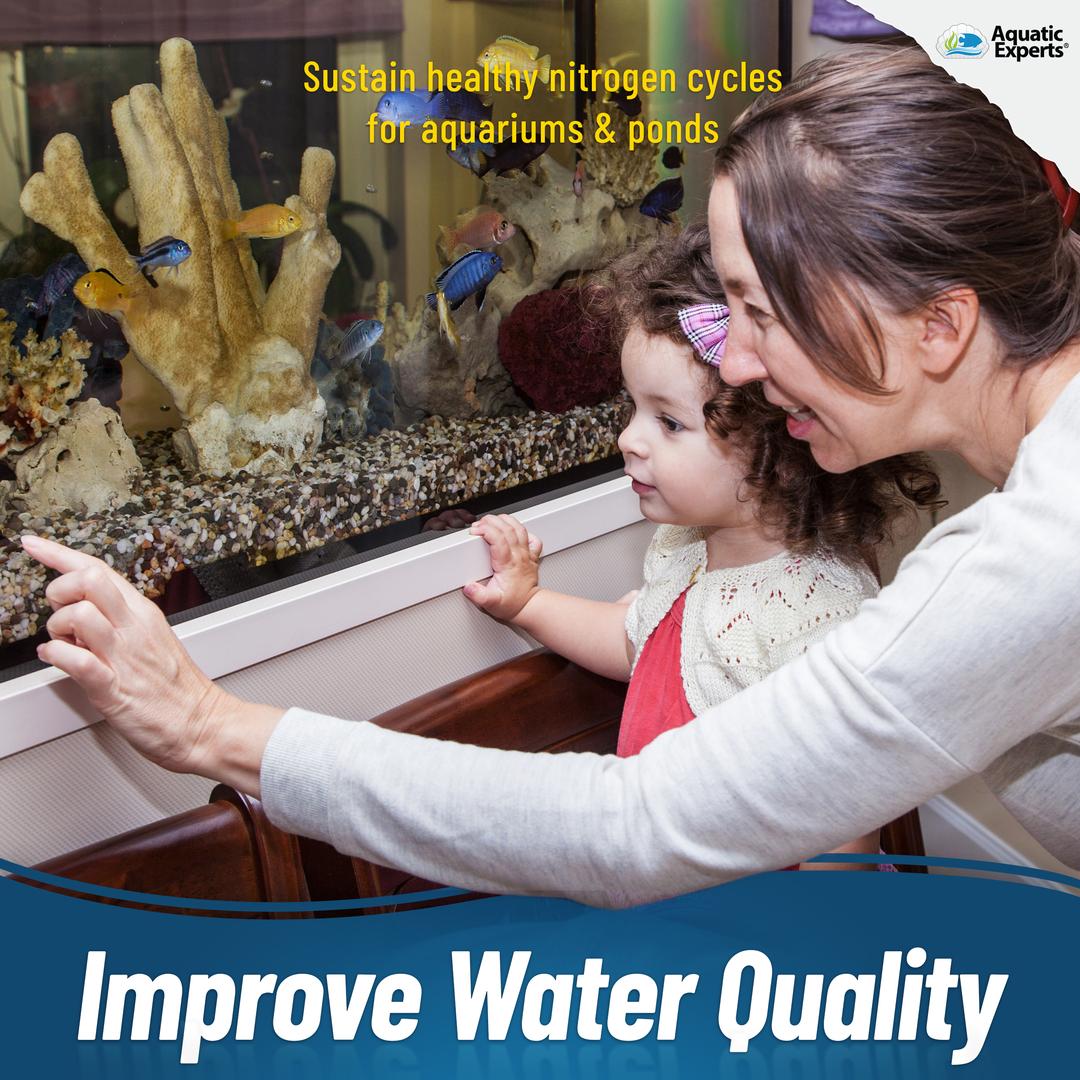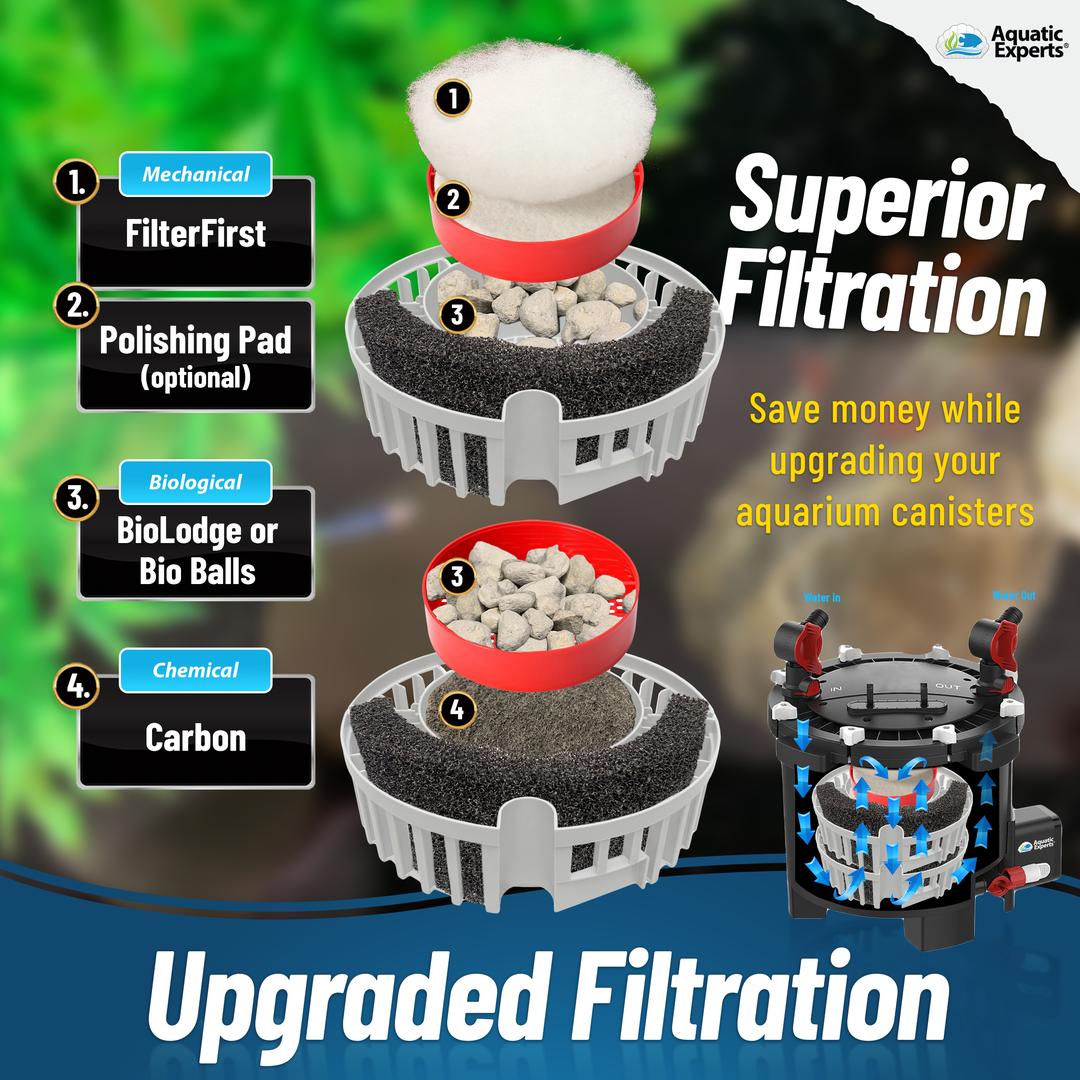 Aquarium Filter Sponge - SpongeFirst - Biological and Mechanical Aquarium Sponge Filter Pad for Clear Water
& Free Delivery in the USA
100% Money Back Guarantee
IMPROVE WATER CLARITY: SpongeFirst foam pads complex structure easily traps particles and floating debris from the aquarium and/or terrarium water producing clear water. SpongeFirst is a foam filter sponge constructed to promote water flow and at the same time prevent premature clogging.

FOR BIOLOGICAL FILTRATION: Our SpongeFirst aquarium foam filter sponge has plenty of surface area to create superior biological filtration. Beneficial nitrifying bacteria grow on the aquarium filter sponge to reduce ammonia and nitrite, improving water quality. Our SpongeFirst Filter Pad is 1" thick.

CUT TO FIT - SpongeFirst foam filter pads can easily be CUT-TO-FIT MOST FILTERS including hang on the back, canister filters, wet/dry filters, sumps, pond filters, and much more. Buying in bulk WILL SAVE YOU EVEN MORE MONEY over purchasing ready-made pre-cut filter material.

DURABLE AND EASY TO CLEAN: Our sponge filters are made to last a long time. The dense structure of our SpongeFirst foam pad media prevents tearing, making them easy to clean and reuse. We make our foam tight enough to hold beneficial bacteria yet open enough for waste to be easily rinsed away.

ENVIRONMENTALLY FRIENDLY: Our sponge pad is completely non-toxic and 100% safe for saltwater and freshwater fish aquariums and terrarium tanks. Made in the USA!
Check more of our amazing products
FREE Standard Shipping for all USA Orders!
Most US based orders are shipped directly from our warehouse within 24-48 hrs for your convenience and maximum efficiency.
Your product will arrive within 7 to 10 Business Days.
Returns Information:
We offer a full 30 day no-risk, no-nonsense 100% Money Back Guarantee. Please contact us for return requests.
We Are Committed To Helping Our Customers Be Successful Aquatic Hobbyists Through Education and Dependable Products.
At Aquatic Experts, our goal is to sell products which we have thoroughly tested, meet our strict animal safety standards, and give consistent and repeatable performance. These are just a few of great reasons to buy from us. We are a fast growing company because we always put our customers and aquatic friends first. Since we too are hobbyists we pride ourselves in giving our customers comprehensive information on care and use of our products. We give clear concise instructions so that our customers can get the most out of our products and the benefits will be evident with their aquariums and happy aquatic friends. Shop with us today and see the Aquatic Experts' difference.
A Few More Reasons You Should Buy From Us
• Most of our products are stored and shipped through Amazon's reliable and trusted fulfillment centers located throughout the US.
• Brand new innovative products are available on a regular basis.
•Using our quality products will save time, money or both. You will love our products
• Competitive pricing
• Tons of satisfied customers
• Secure Ordering available
• Courteous, knowledgeable and professional support
• 100% Satisfaction Money back guarantee.
• We try are very best to keep all items in stock & ready to ship
• We are fortunate to have masses of repeat customers. We must be doing something right!
Our products are made in the USA which gives us the ability to maintain our high level of quality and to support US factories. We are proud to offer the very best products giving our customers the peace of mind that they are giving their aquatic pets the very best. The bottom line is this: we love our customers, and our customers love our products!