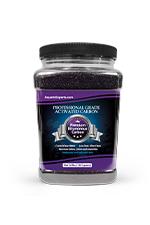 For optimum water quality in our fish aquariums most of us use some type of filter media such as an activated filter carbon or an ion exchange resin. We can get those either pre-bagged or we can buy our product in bulk. This is Aquatic experts Activated Carbon, and we can put it in our own bags. You will note this bag is amazing, and it's by Aquatic Experts. What I love about it is the string is very thick, easy to pull and tie off, and will not break. All the threads are inside the bag, so they are protected. 

You must decide the size of the filtration; most of the time the filter decides the size of the bag we will go with. If we have a hang on the back filter we will go with a 3 inch by 8 inch bag. If we have a canister filter we might want to choose a 5 inch by 9 inch that also works well in aquarium sumps. So, you have to determine the size bag according to your filter. Then, the media also will determine the size of the holes in the bag so the flow rate.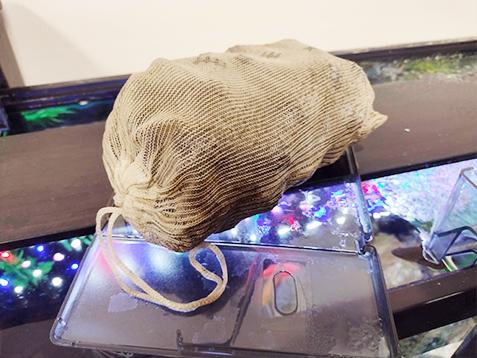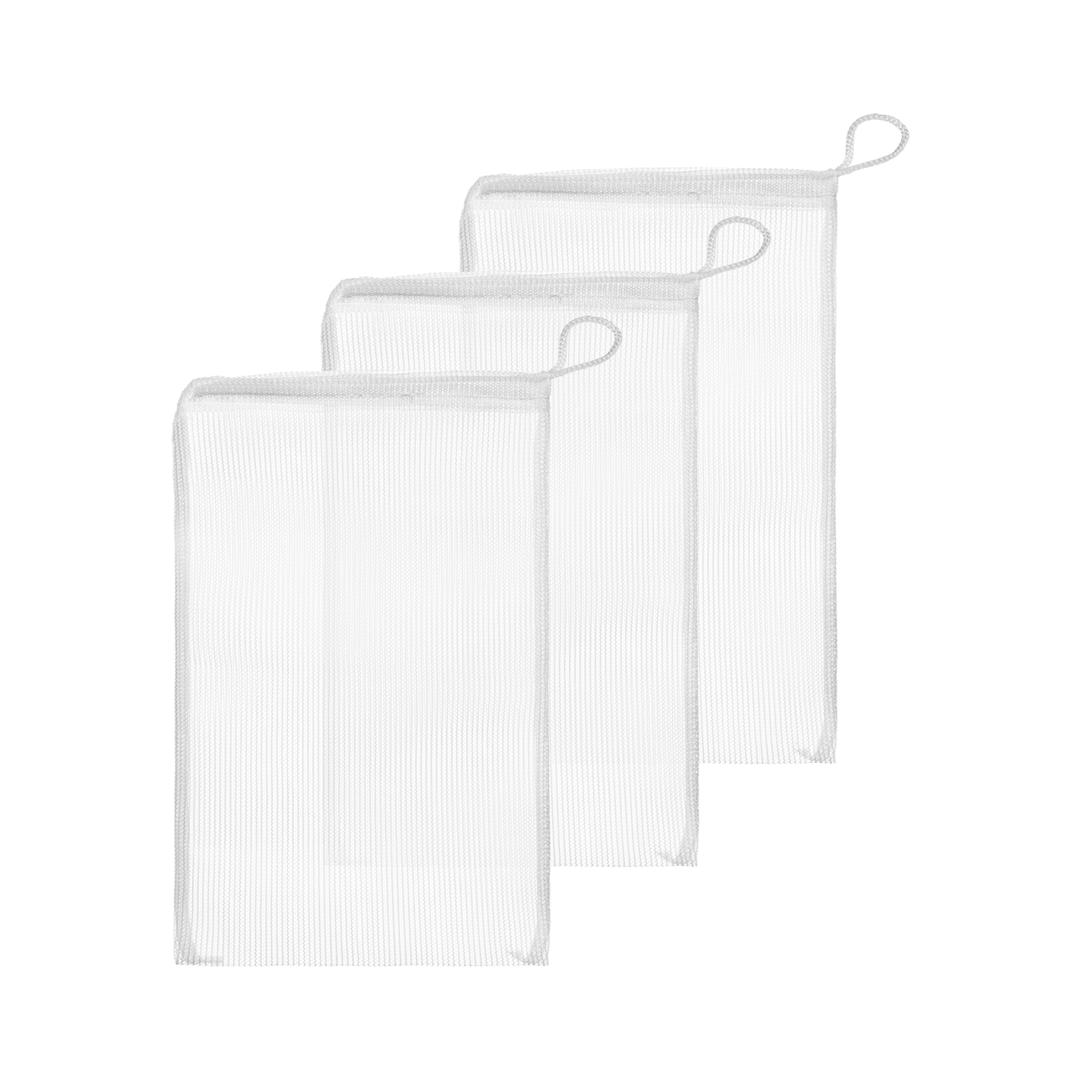 These Mesh bags come in different sizes. You can get a high flow bag with larger hole size, a fine mesh bag with smaller holes, or an extra fine mesh bag which has the smallest holes we offer. Each one of these bags has a purpose. For the high flow bag, we can use granulated or pelleted carbon, zeolite, crushed coral, barley pellets or peat. For the fine mesh bag, we can use all those same media and we can also use some of the ion exchange resins like the ammonia or nitrate resin, a phosphate, or some type of organic absorption resin. The fine mesh works well for our fine carbon because our carbon grains are pretty small. If they are very small you may have to go to an extra fine bag. This works for some of the ion exchange resins that are different size beads. 

Once we decide our bag size and our flow rate we want to go ahead and fill our bags up. First, you will get a measuring cup and the bag you want to fill. The reason why you want to use a measuring cup is because the mouth on the carbon is very wide and it would be hard to pour into the bag.  In the Aquatic Experts Premium Carbon there is little dust as you pour it: this is because our carbon has been cleaned to get rid of more ash and it is washed a couple of times. Most carbons you use your fingers are black as many of you know who have done aquariums before. Now that the carbon has been poured into the measuring cup, we will fill the bag slowly.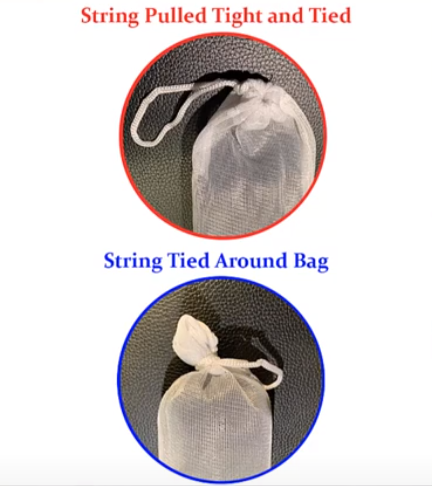 You will note that we only fill about 3/5 of the way full because we need to leave room to tie the bag off. There are a couple of different ways to tie it off. If I just pull the string tight, cinch it, and tie a knot on the end some of the grains can still fall out of the top. You can tie the string around the throat of the bag – that will usually keep the carbon inside. The other way is to fold the top of the bag over and then tie the string around the bag. Once it is tied you will notice that nothing will come out of the bag. At this stage we are ready to rinse our carbon.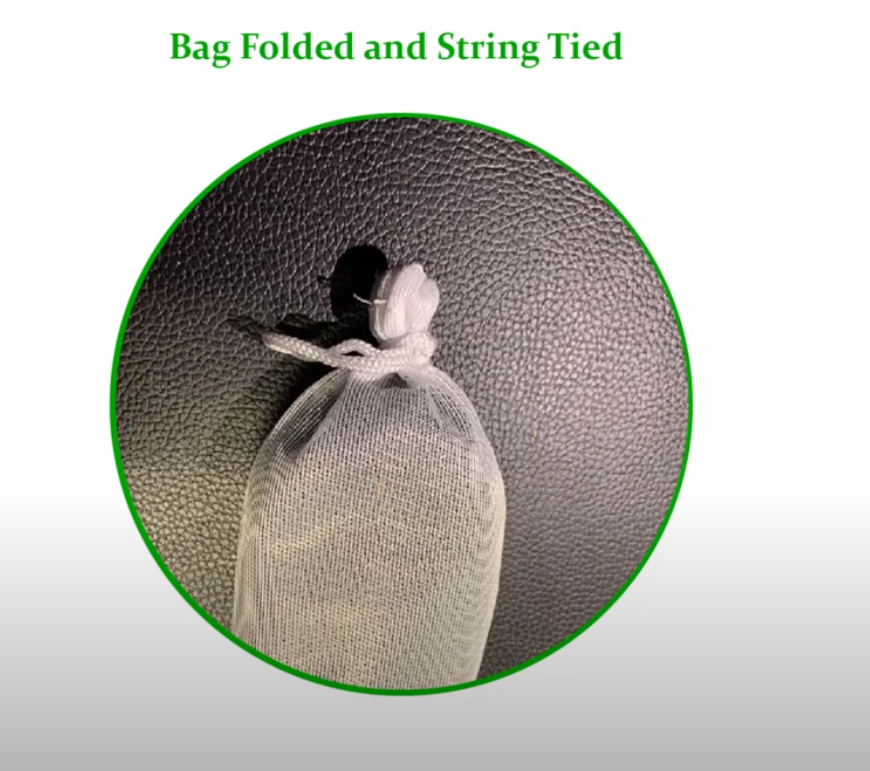 Even though this brand is low in dust you still need to rinse it. If I have an aquarium like a freshwater or a saltwater tank I'll take it to the sink and let the water rinse through to get the dust out. On activated carbon you do not want to crush it because you will continue to make it finer and more dust. Once it is rinsed, we will place it into the filter system. If it is a reef tank or a planted aquarium, I might want to rinse it off in RO water or distilled water. Once it is clean, we will place it into our filtration system. 
I mentioned earlier these bags are very tough so they are reusable. We can pour our media out, rinse the bag and let it dry. The other option is to pour out the media and refill the bag back up, tie it back off again, clean it and rinse it and place it back into our filter.