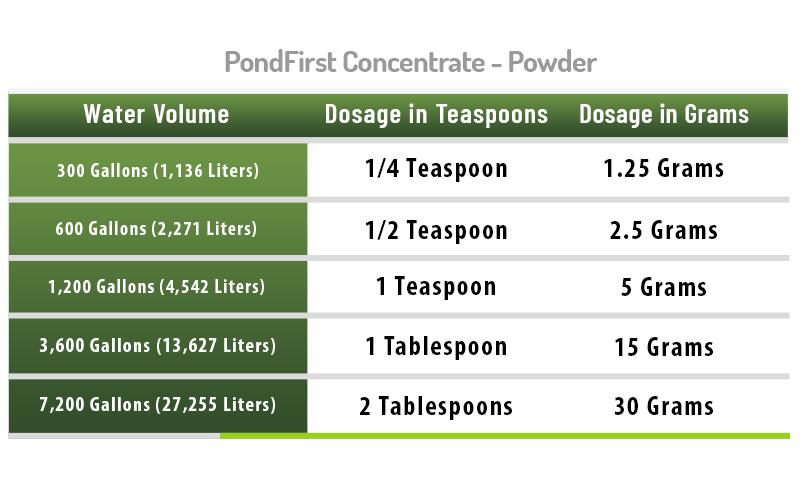 PondFirst Concentrate - Powder
Add 1/4 Teaspoon (1.25 grams) for each 300 gallons of new water.
Add PondFirst Concentrate when setting up new ponds, when replacing water due to evaporation, and when water changing.
*For best results mix powder in a bucket of water. Pour into high flow areas of pond.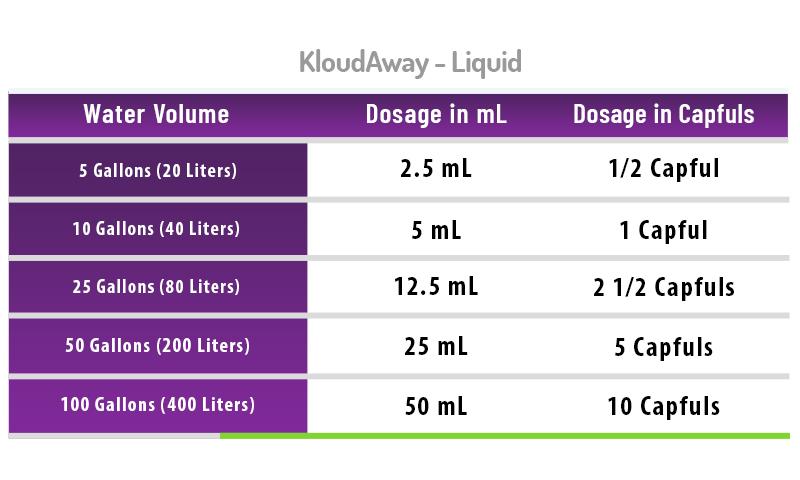 KloudAway - Liquid
Add 1 capful (5mL) for each 10 gallons of new water.
KloudAway works by clumping particles together making them large enough to be trapped by a mechanical filter pad.
*Do NOT treat with aquarium lights off.
A second dose may be added after 24 hours. Wait 5 days before additional doses. Partial water changes are recommended.


BioLodge - Biological Rocks