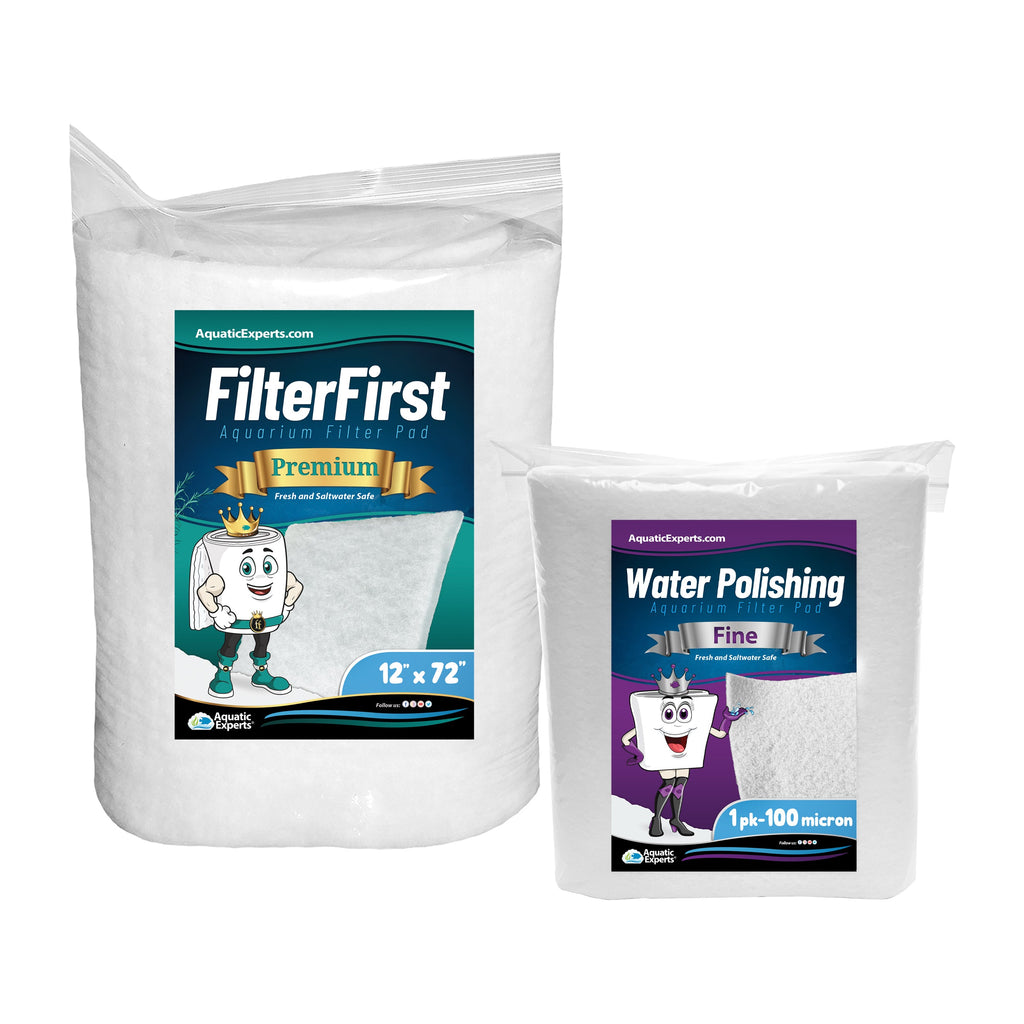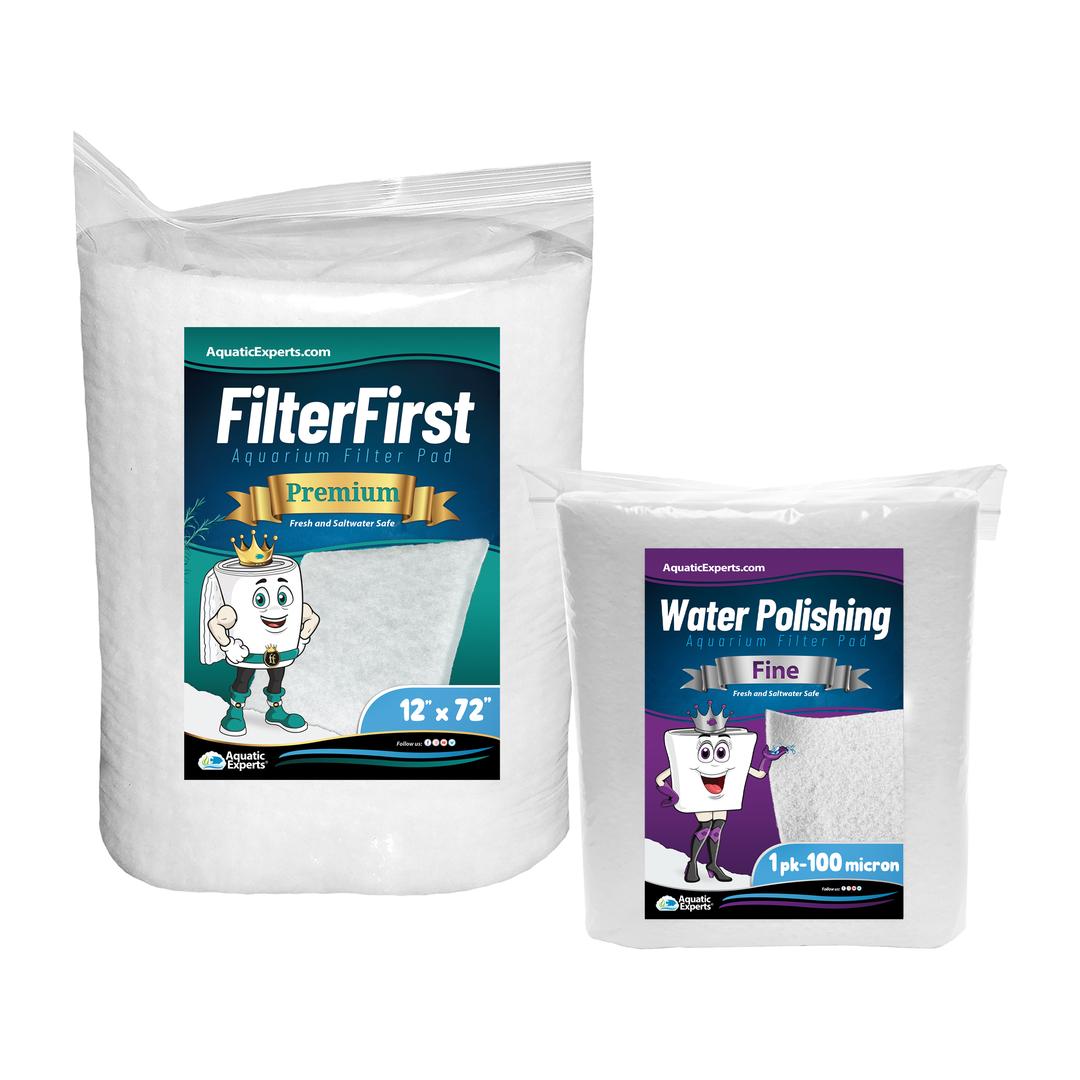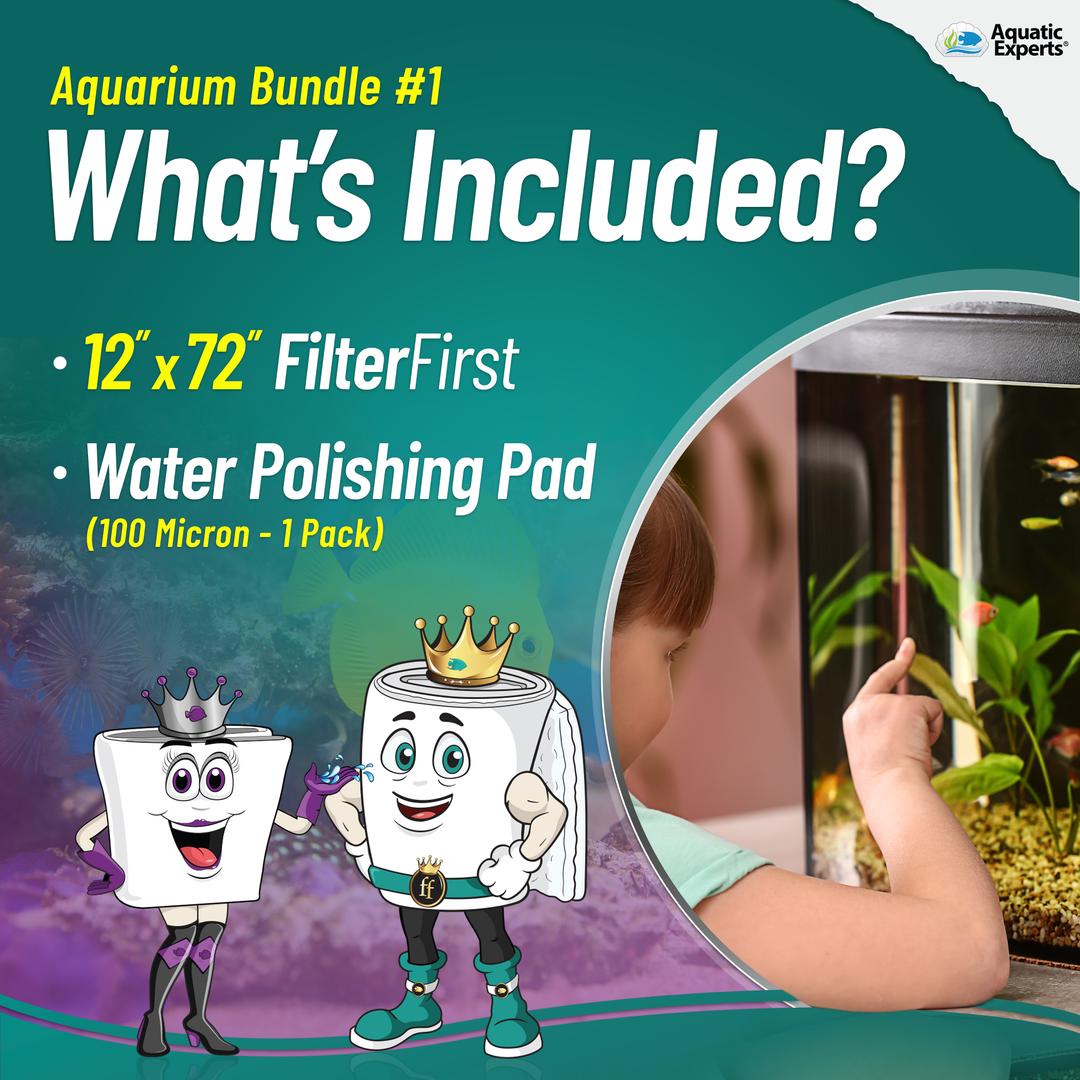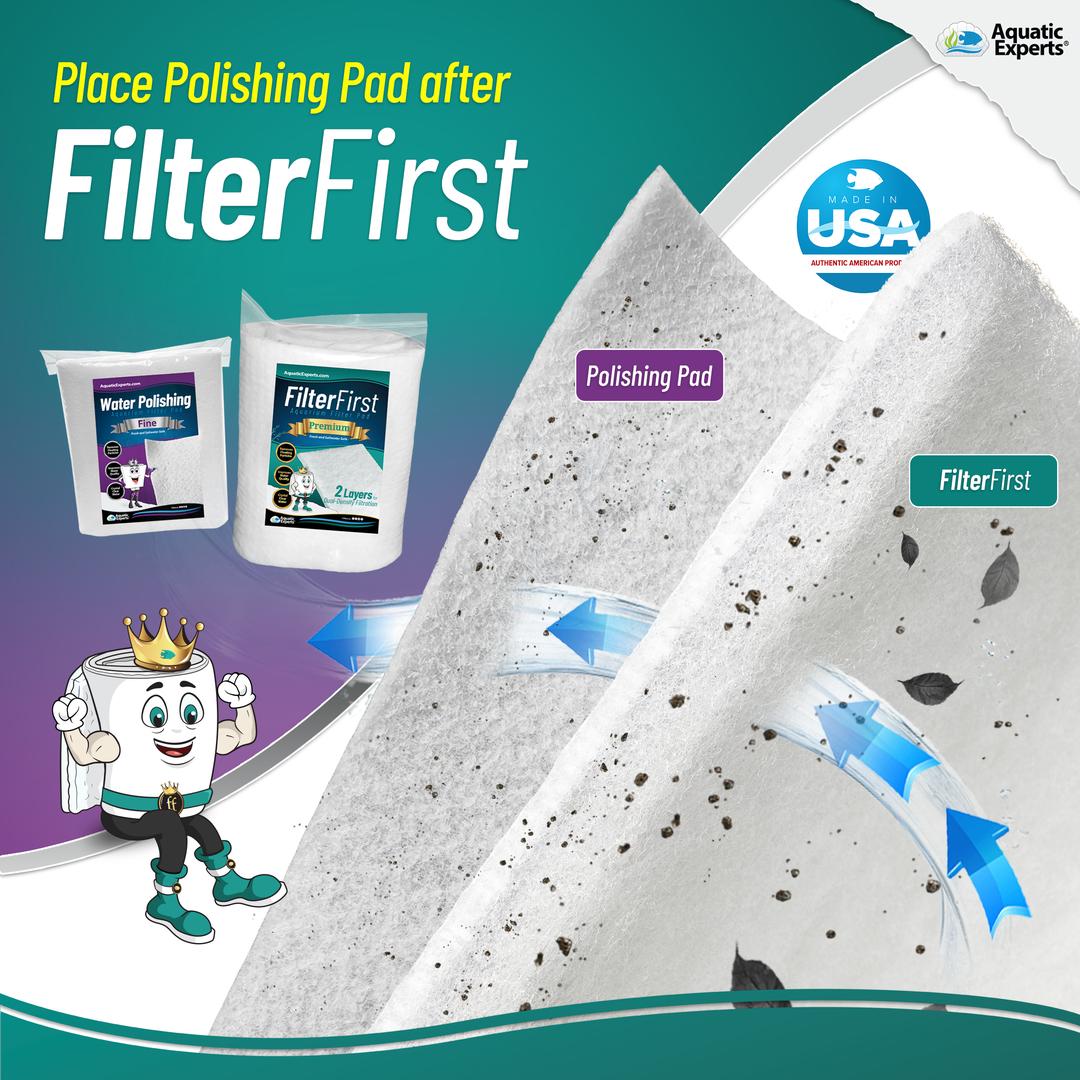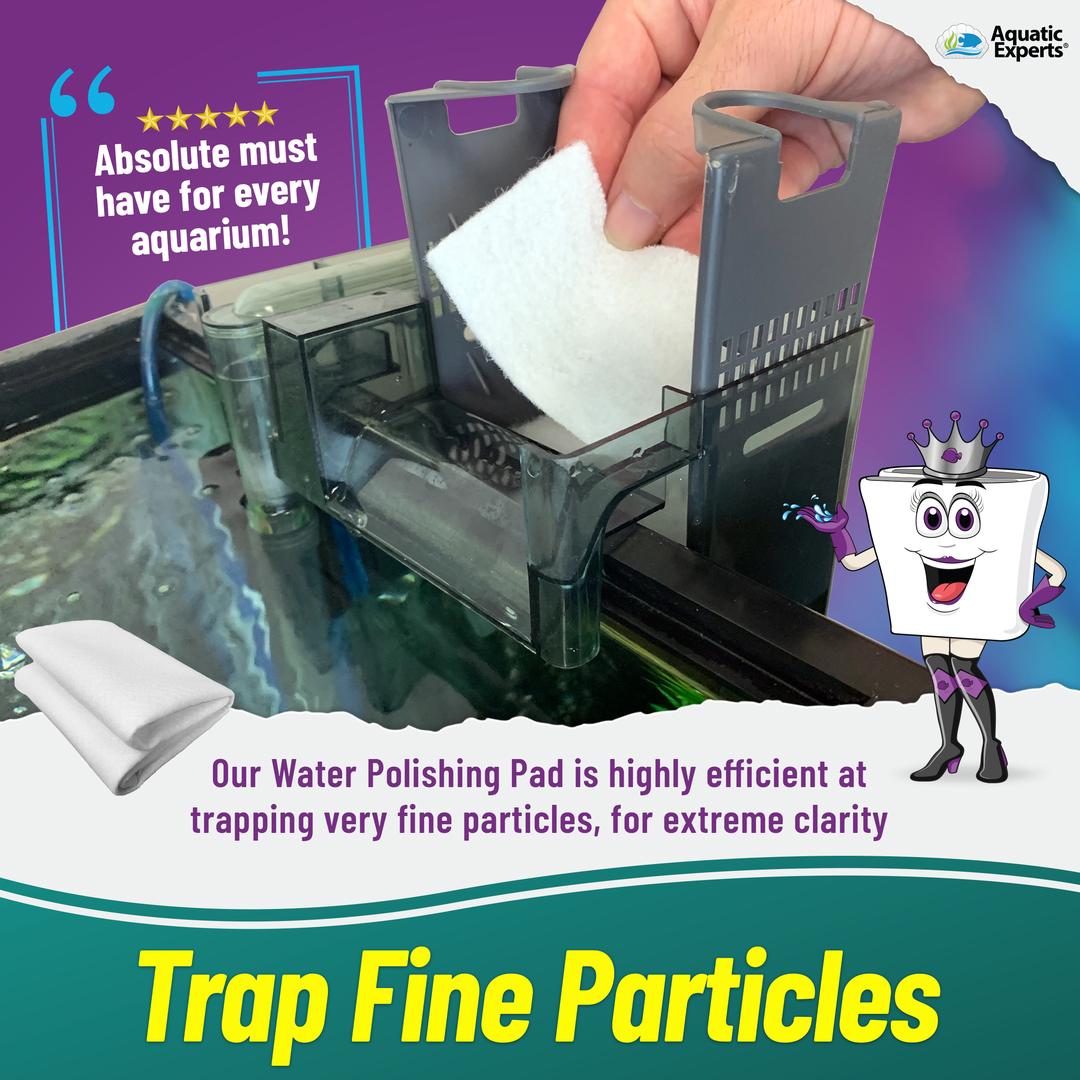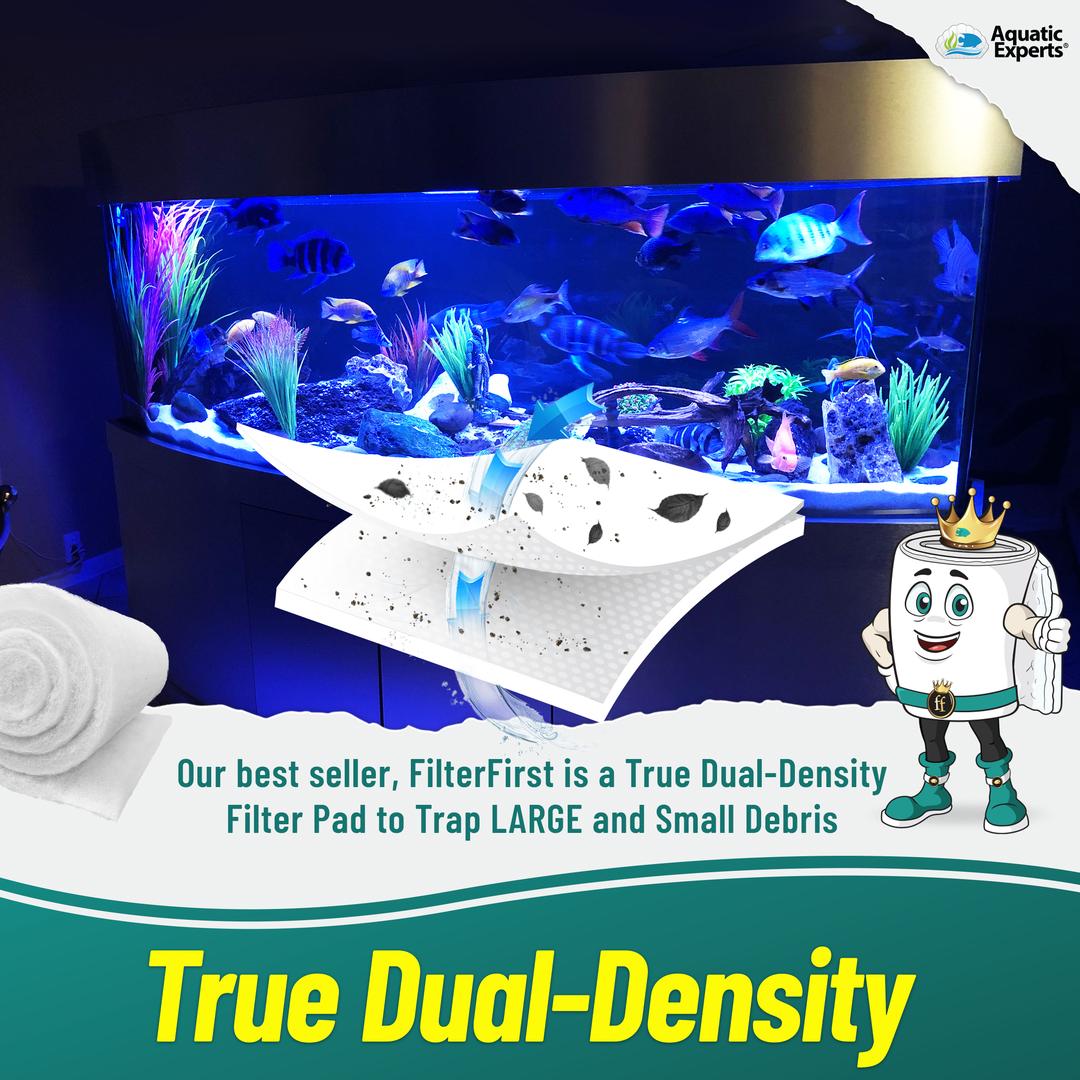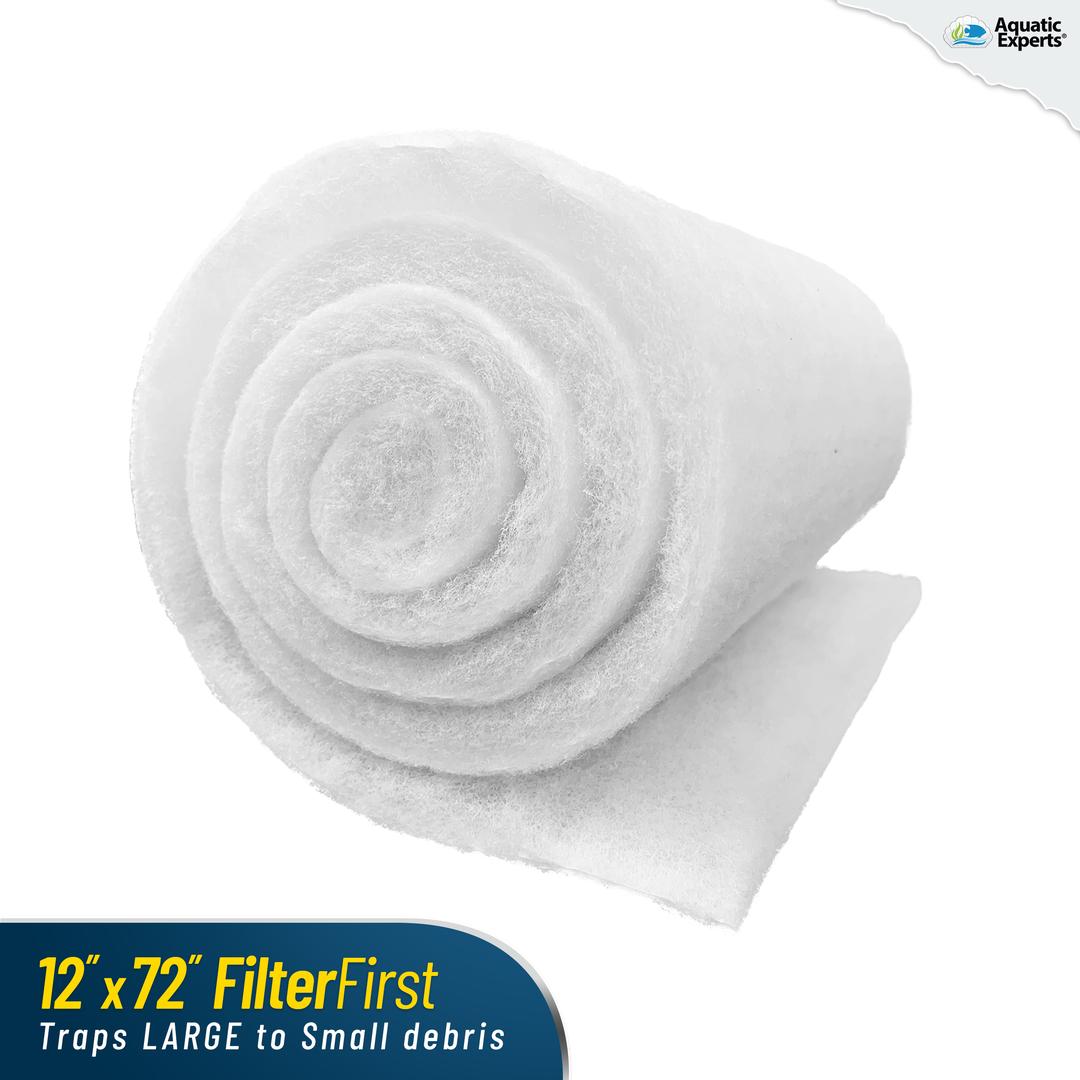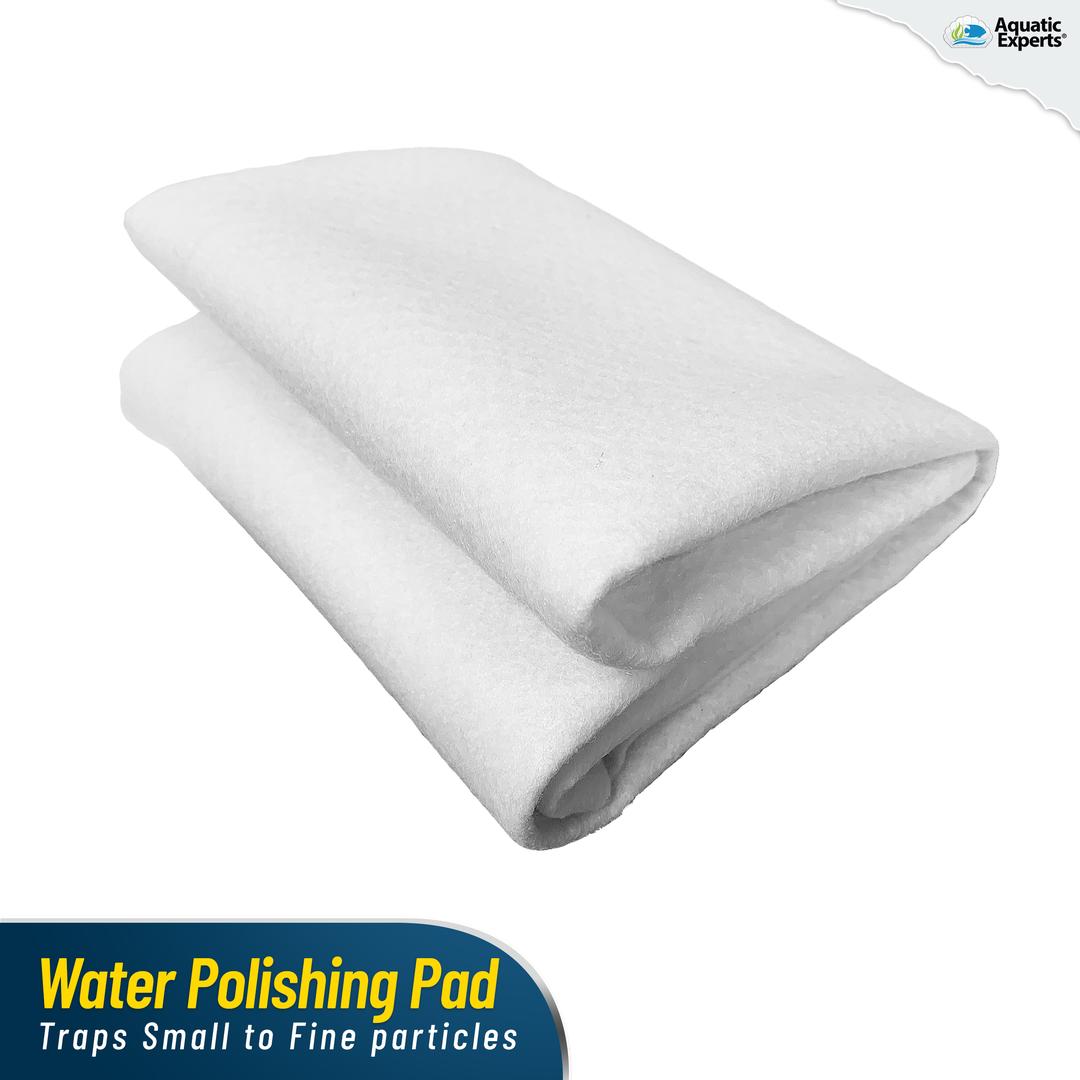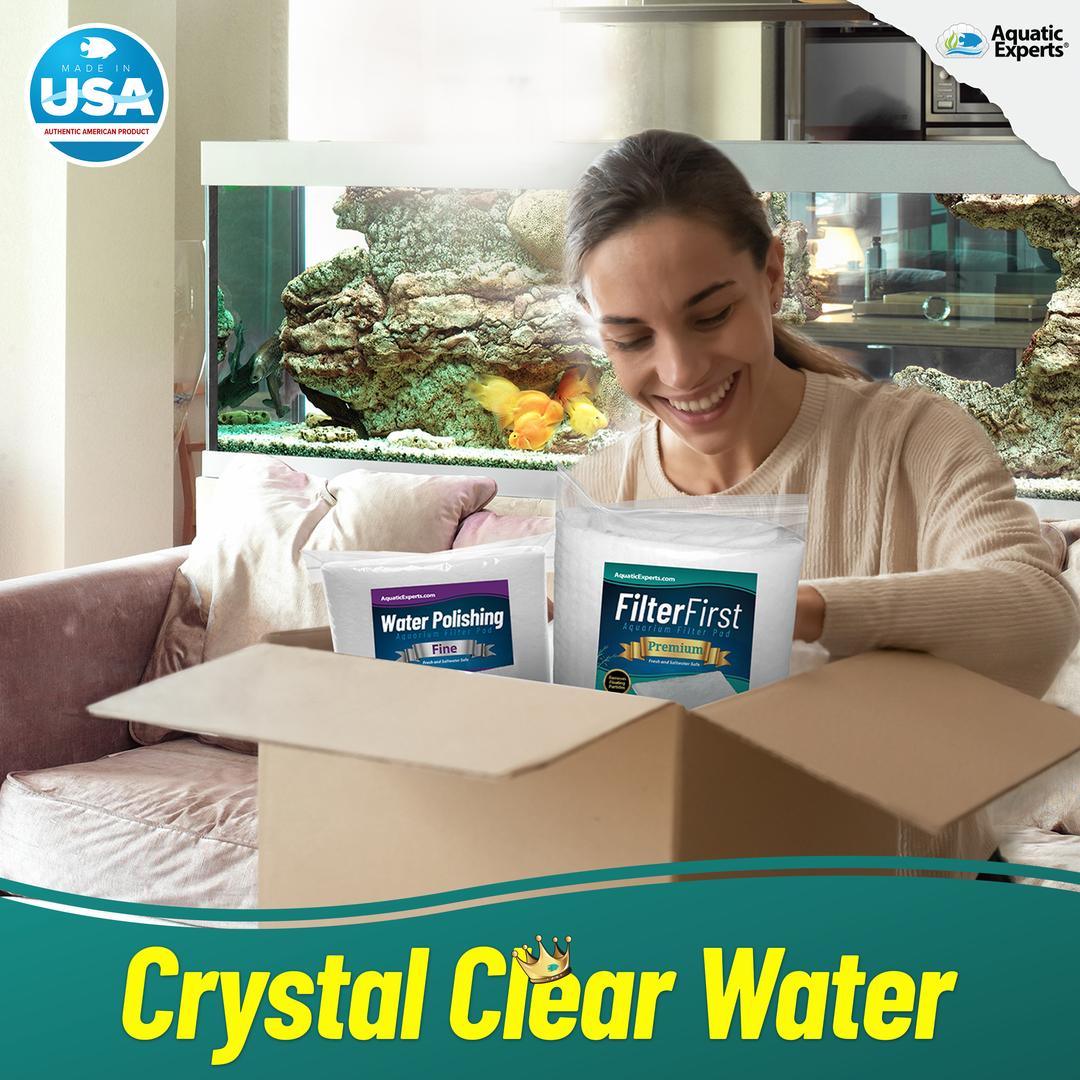 Aquarium Bundle includes Filter First 12" x 72" and Polishing Pad 100 Micron 1 Pack
& Free Delivery in the USA
100% Money Back Guarantee
BUNDLE & SAVE: This bundle contains:1x Premium FilterFirst Filter Roll 12" x 72" x 0.75 to 1" and 1x 1-Pack 100-Micron Polishing Filter Pad 24" x 36"

PREMIUM FILTERFIRST TRUE DUAL DENSITY FILTER ROLL is the top choice for cut-to-size aquarium filter material. Our NEW 3rd-generation dual-layer aquarium filter pads are even thicker than before. The top layer's open fiber construction traps LARGER PARTICLES while the bottom layer's dense fiber network TRAPS FINE PARTICLES - working together to produce crystal clear water in your aquarium.

100 MICRON POLISHING FILTER PADS' dense fiber network traps large to very fine particles floating in your freshwater or saltwater aquarium to produce sparkling clear water. Its durable design allows THIS PAD TO BE CLEANED AND REUSED MANY TIMES.

ENVIRONMENTALLY FRIENDLY: All our products are safe for all your aquatic friends.