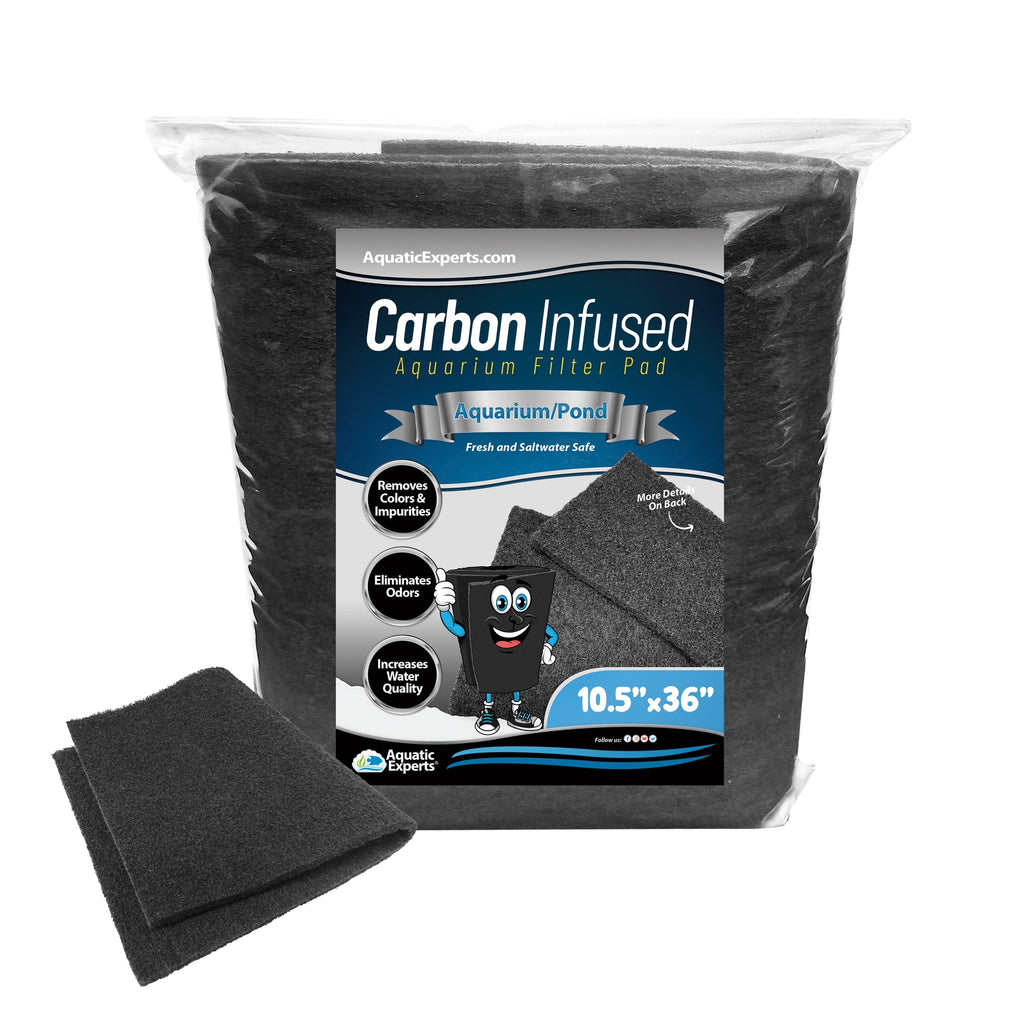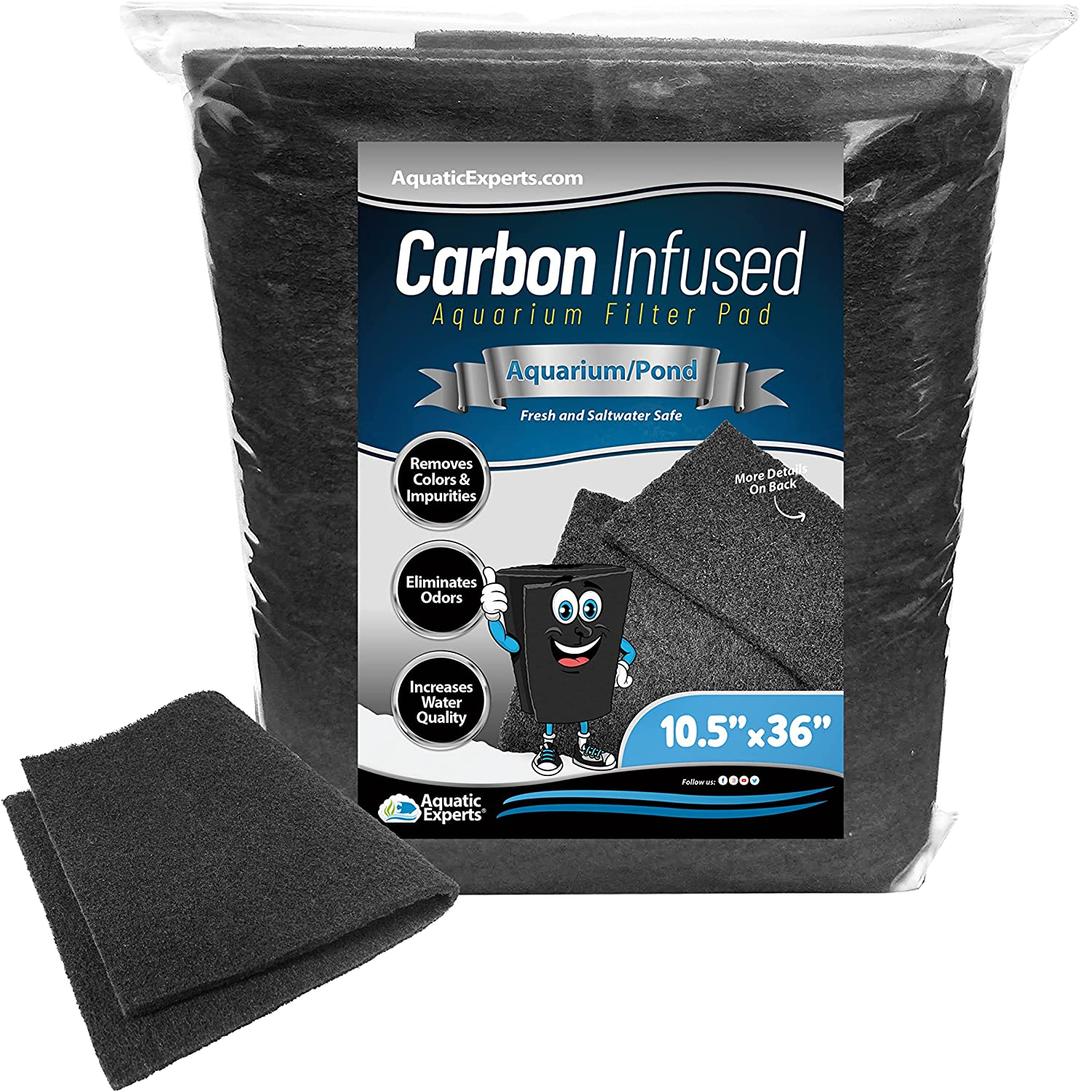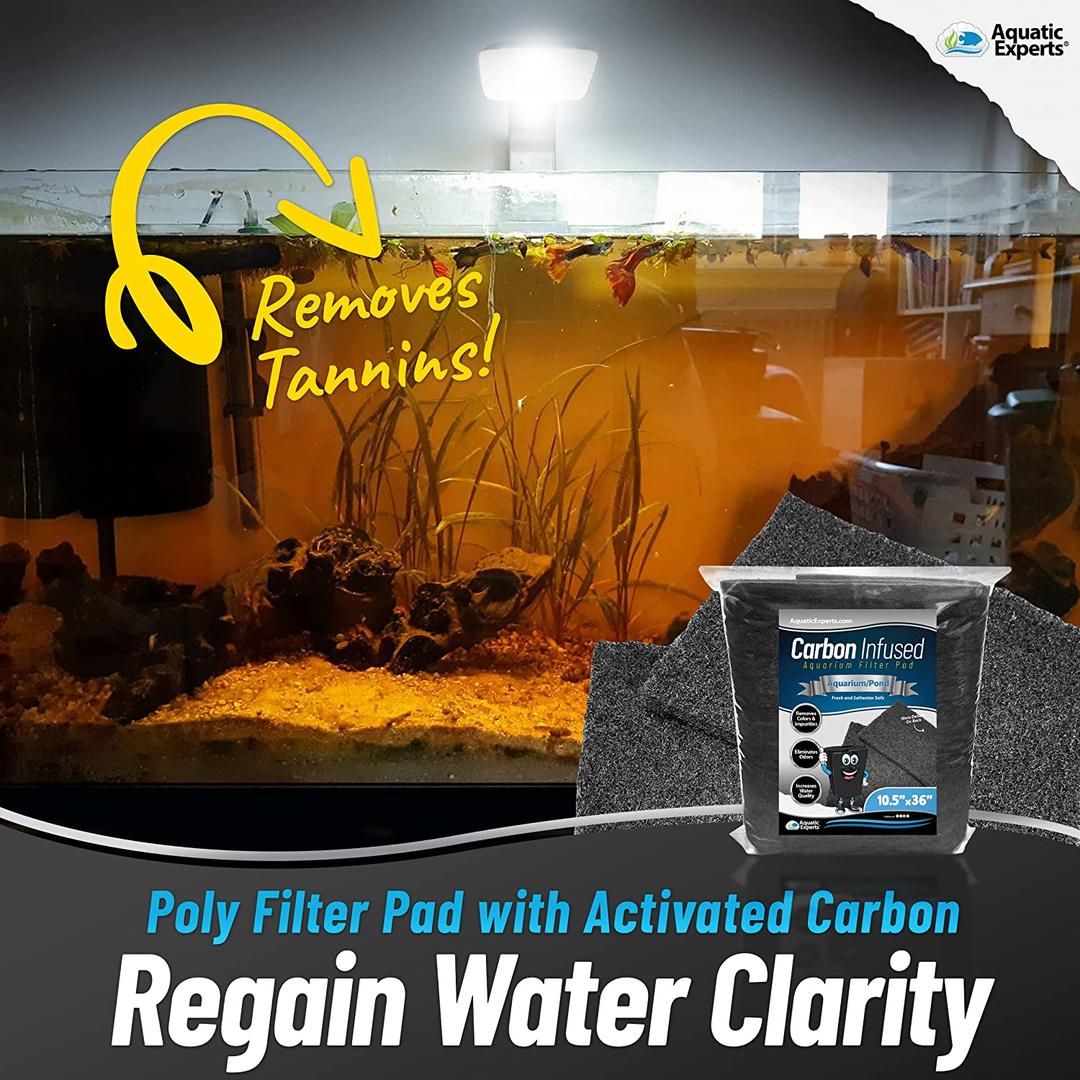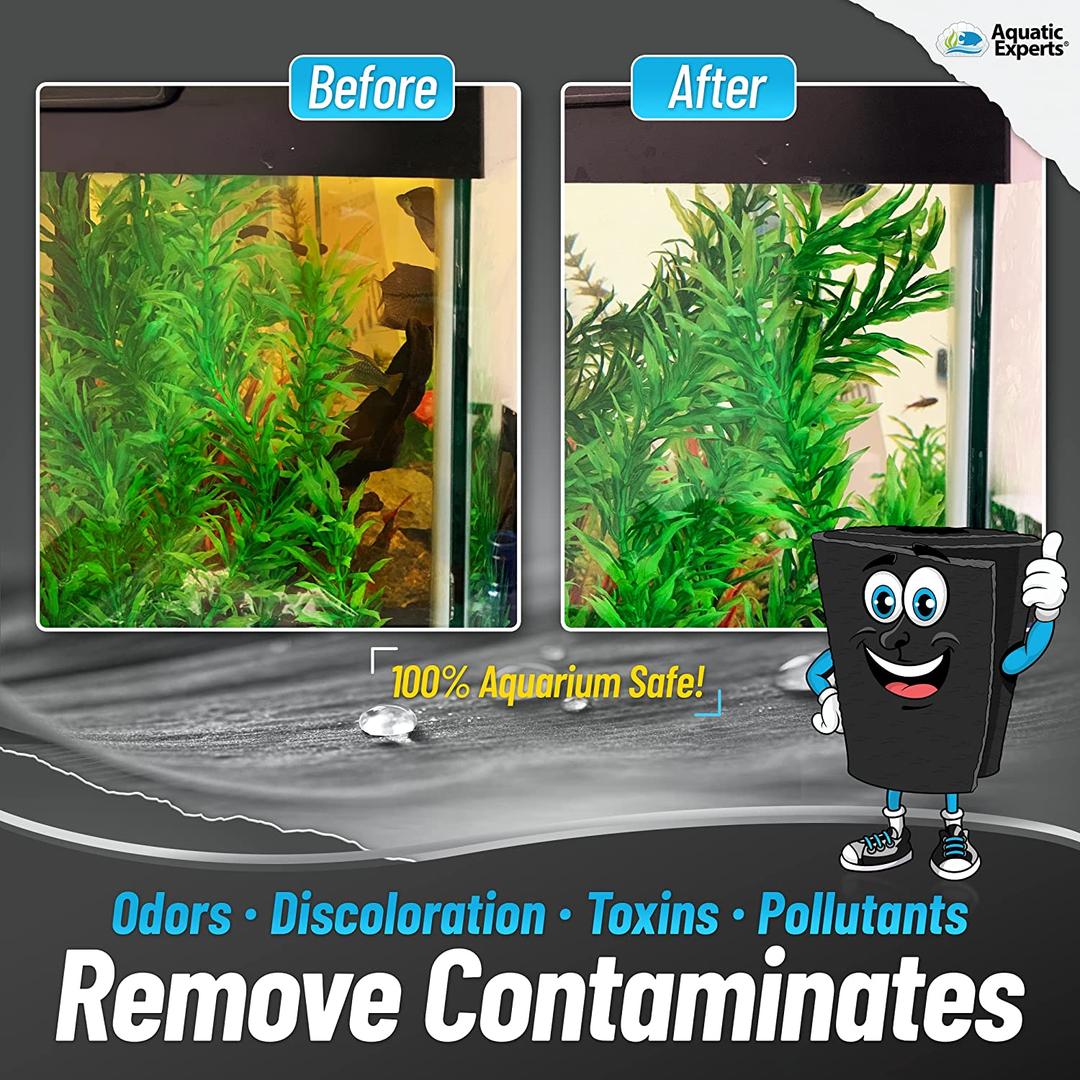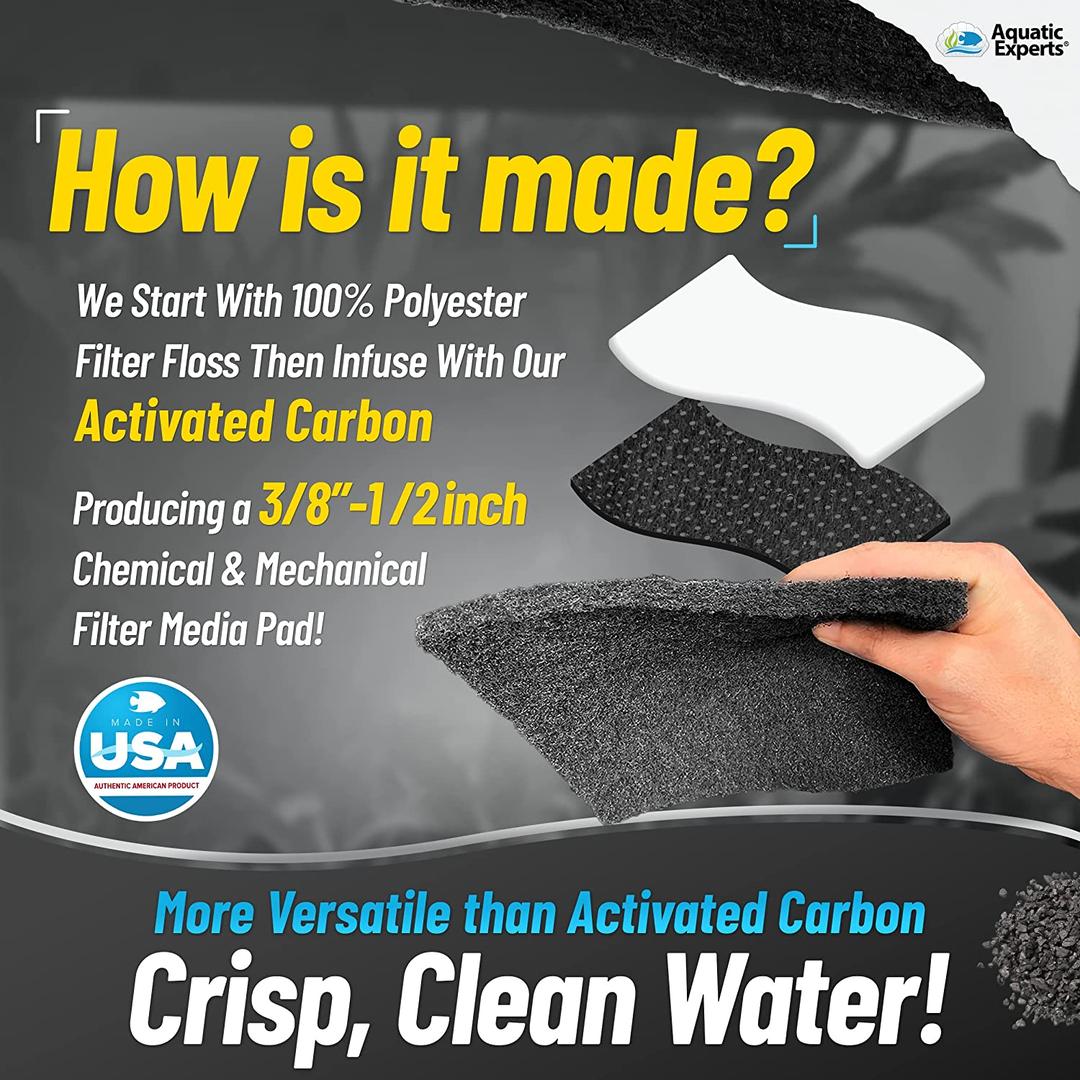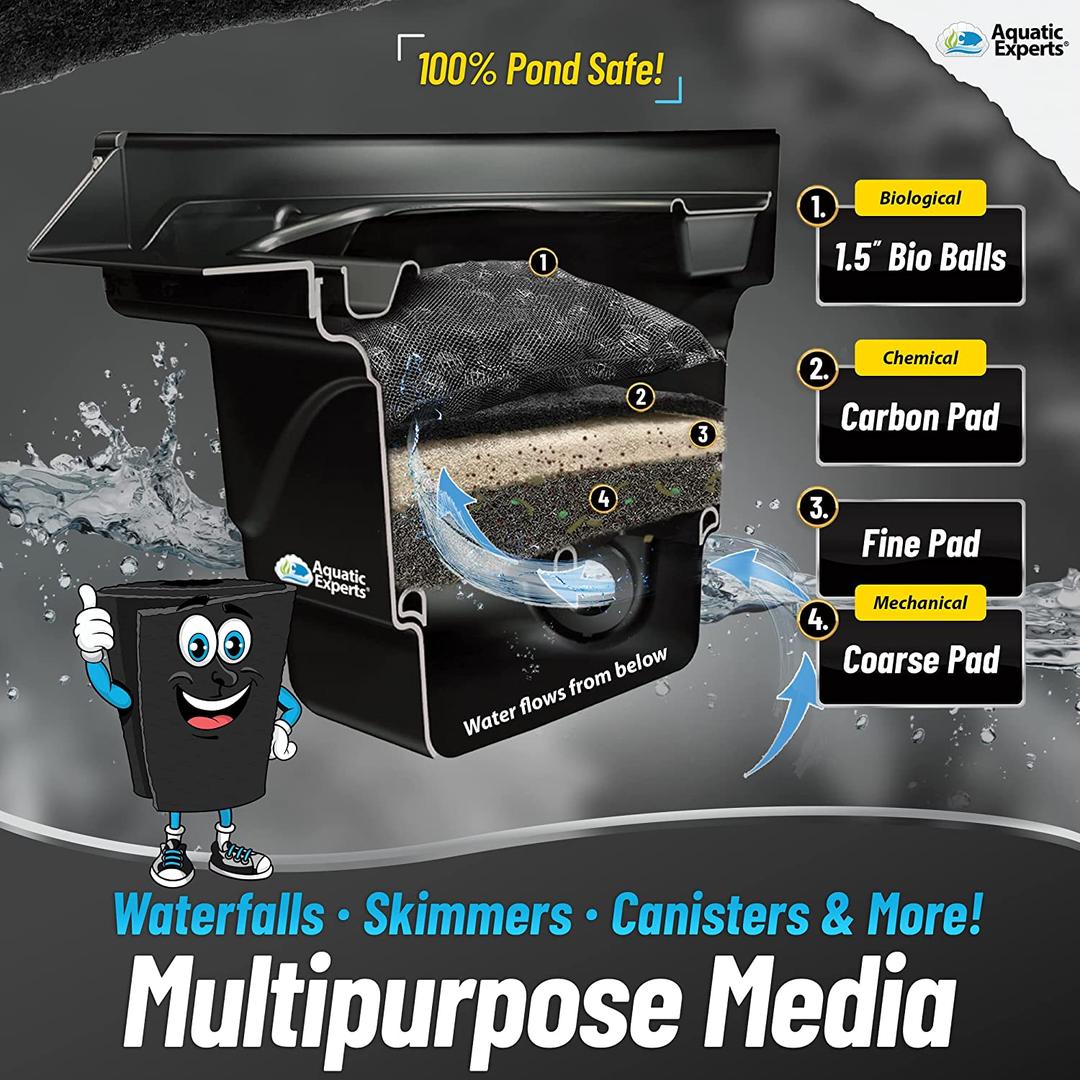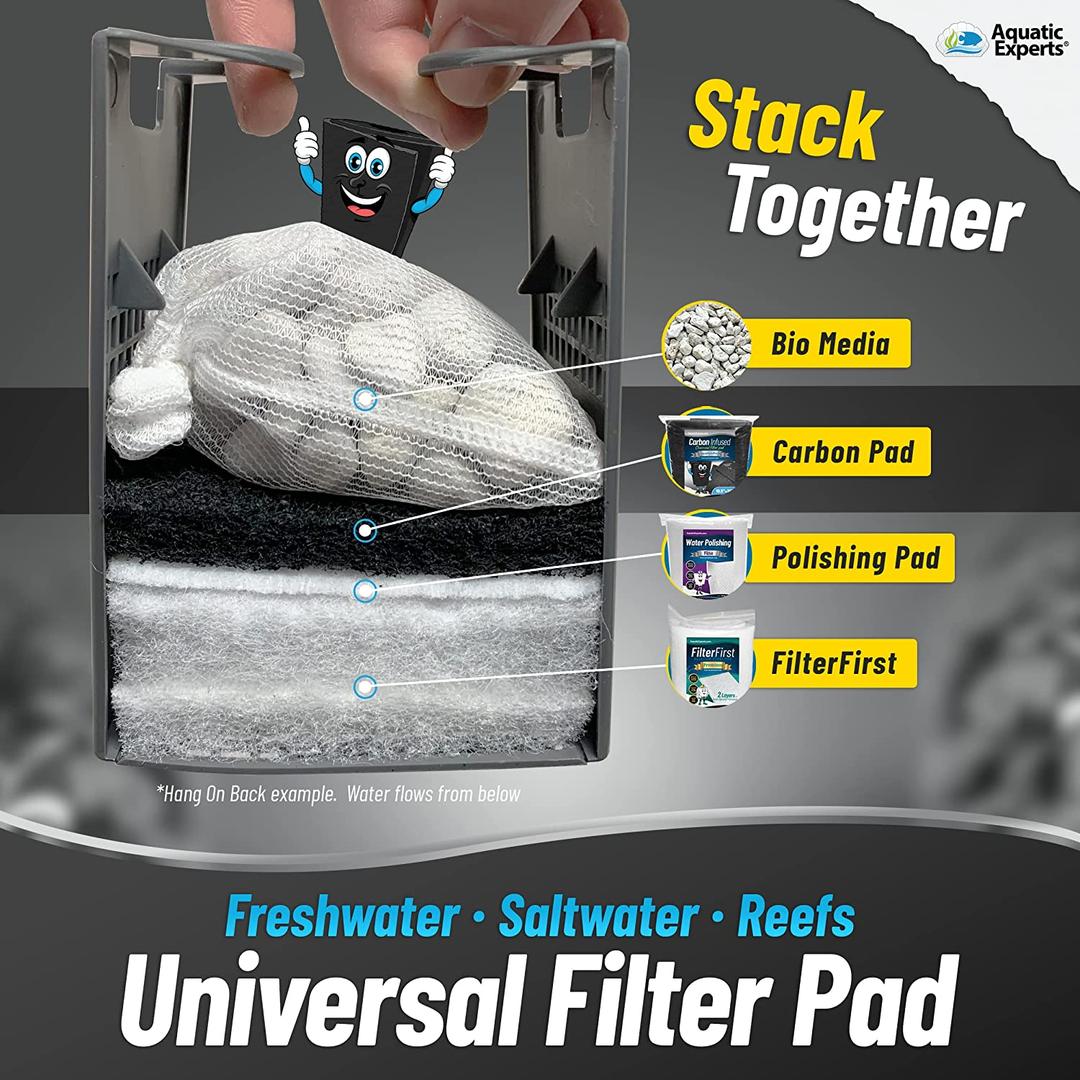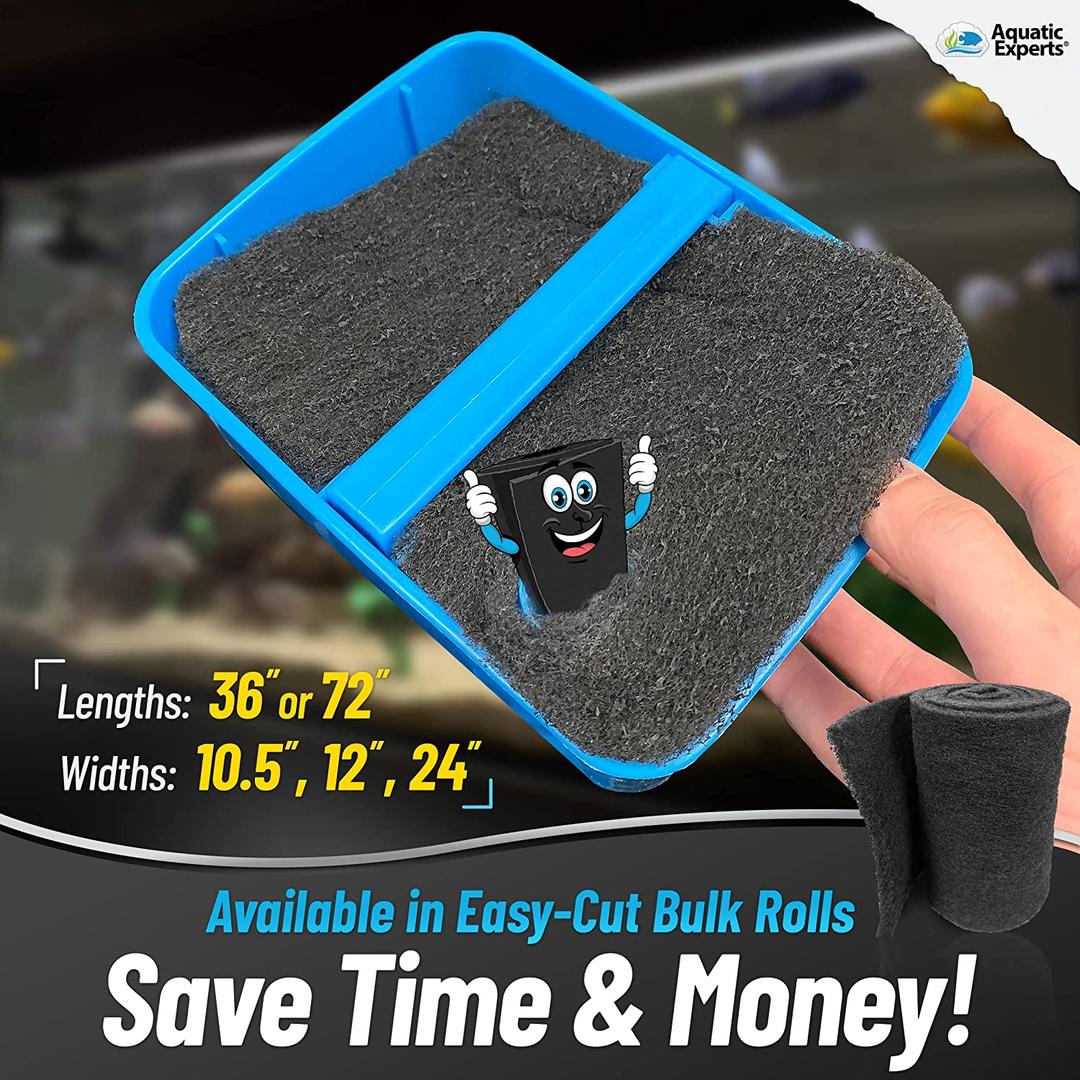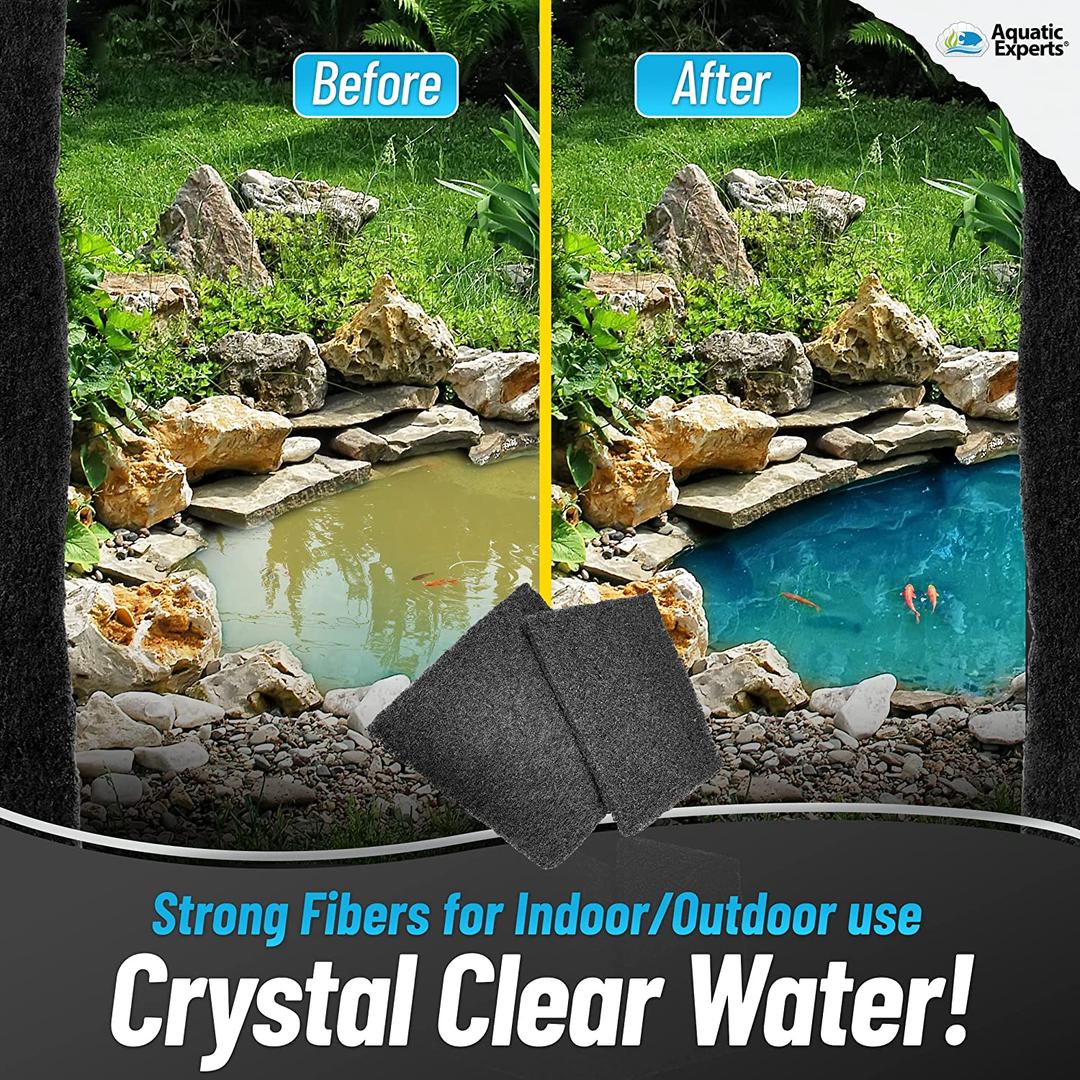 Aquarium Carbon Pad - Activated Carbon Filter Pad - Cut to Fit Carbon Infused Filter Pad for Crystal Clear Fish Tank - Carbon Filter Pads for Aquarium
& Free Delivery in the USA
100% Money Back Guarantee
Frequently Bought Together
EASY TO USE - The activated carbon filter pad replaces loose carbon in your aquarium. Our charcoal filter pads perform the same duty as activated carbon granules without the mess of spilled carbon and carbon dust particles in your aquarium. Cut your aquarium carbon pad to fit your filter, rinse, and it is ready to go!
CUT TO FIT - The carbon filter pads can be CUT & SHAPED TO FIT VIRTUALLY ANY FILTER. They work well in freshwater and saltwater aquariums and even ponds. Whatever filter you use, the carbon filter pad will work for you!  Buying in bulk WILL SAVE YOU EVEN MORE MONEY than purchasing ready-made pre-cut filter material.
ELIMINATES ODOR AND DISCOLORATION! - Activated carbon, also known as activated charcoal, removes foul odors from aquarium and pond water LEAVING A CRISP CLEAN SMELL. The thin carbon coating creates a large surface area for the carbon to trap and remove water discoloration, residual medications, toxins, pollutants, and more to keep your water crystal clear.
INCREASE WATER QUALITY - Changing the aquarium carbon filter pad regularly WILL INCREASE WATER QUALITY by removing solid organic compounds before they break down.
TOUGH AND DURABLE - The strong fibers of our charcoal fish tank filters can take a lot of punishment, even standing up to outdoor pond use. The fish tank carbon filter has no risk of ripping and spilling carbon in your tank. Made in the USA.
Frequently Asked Questions