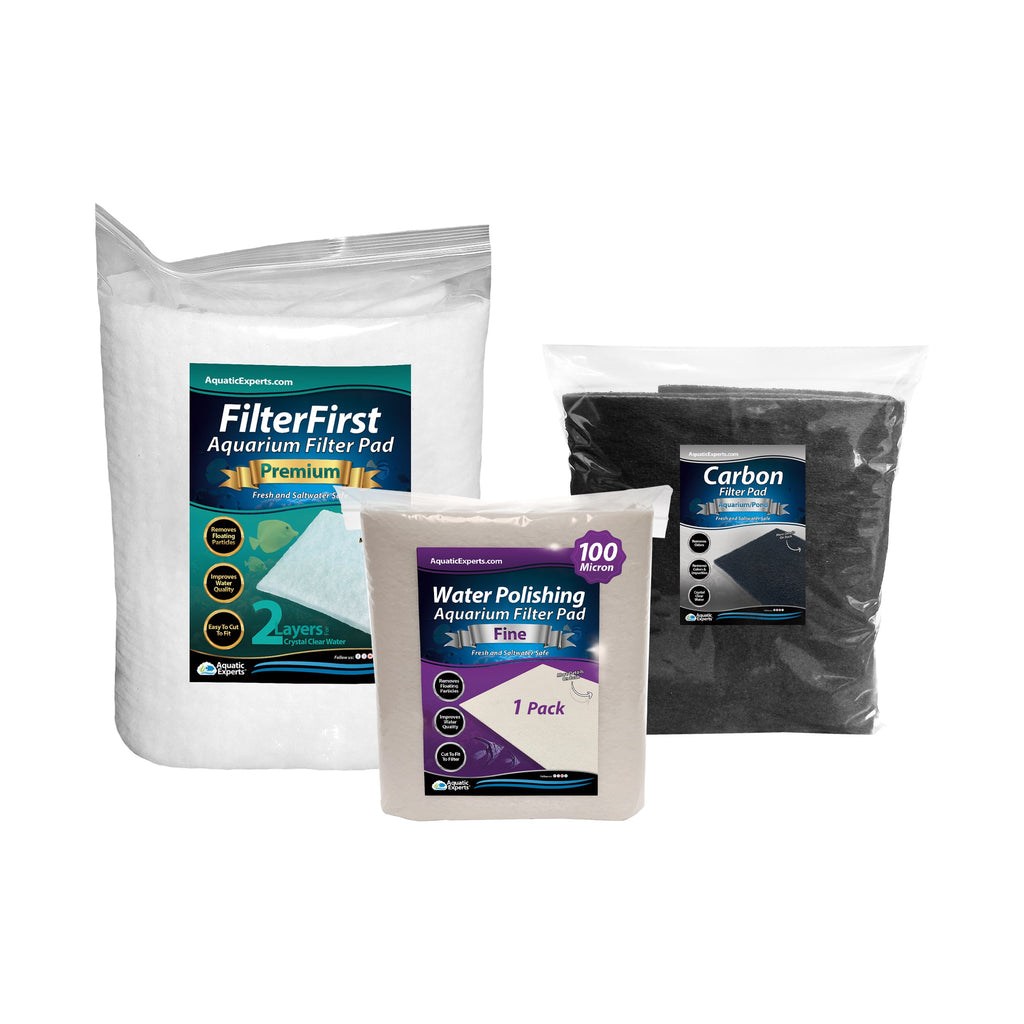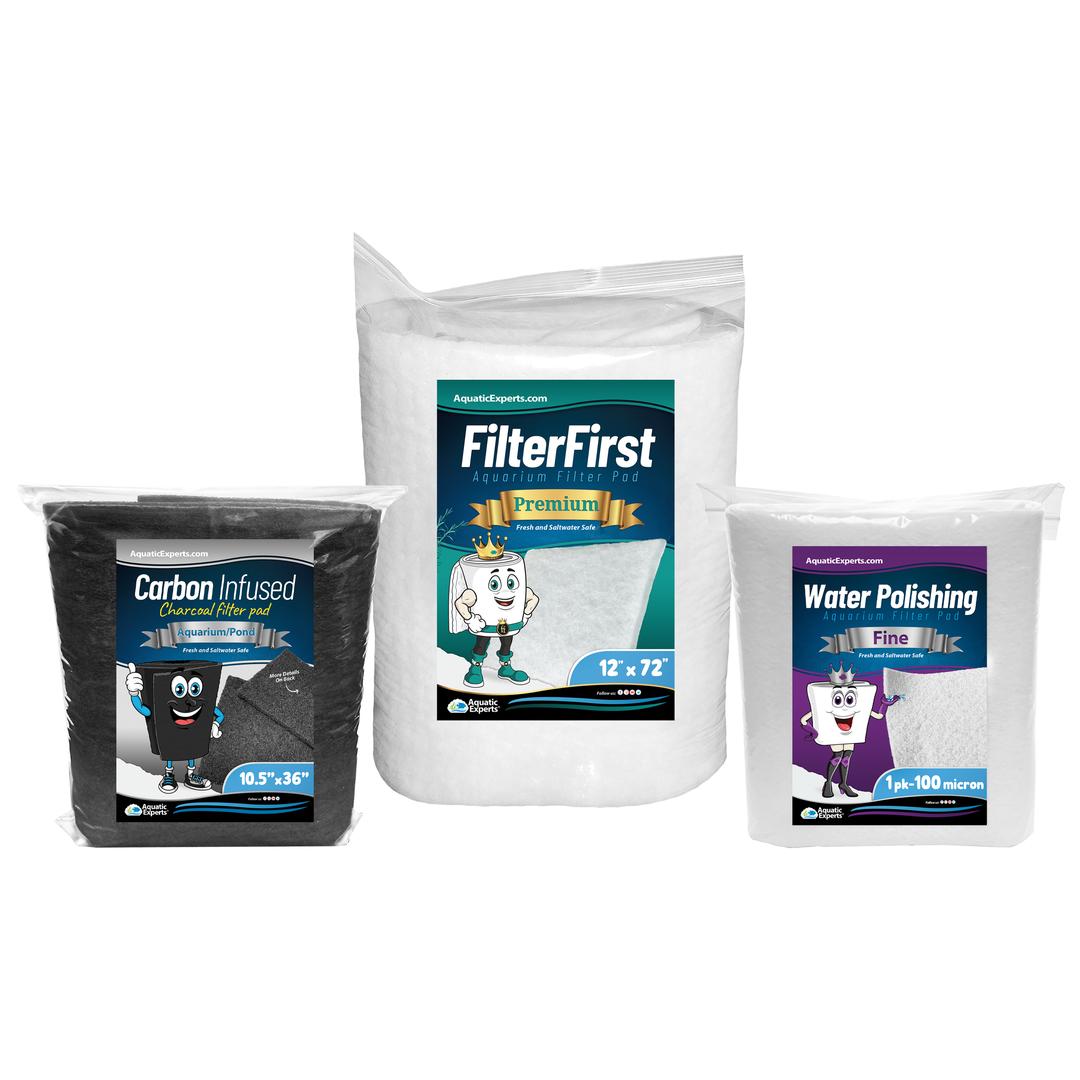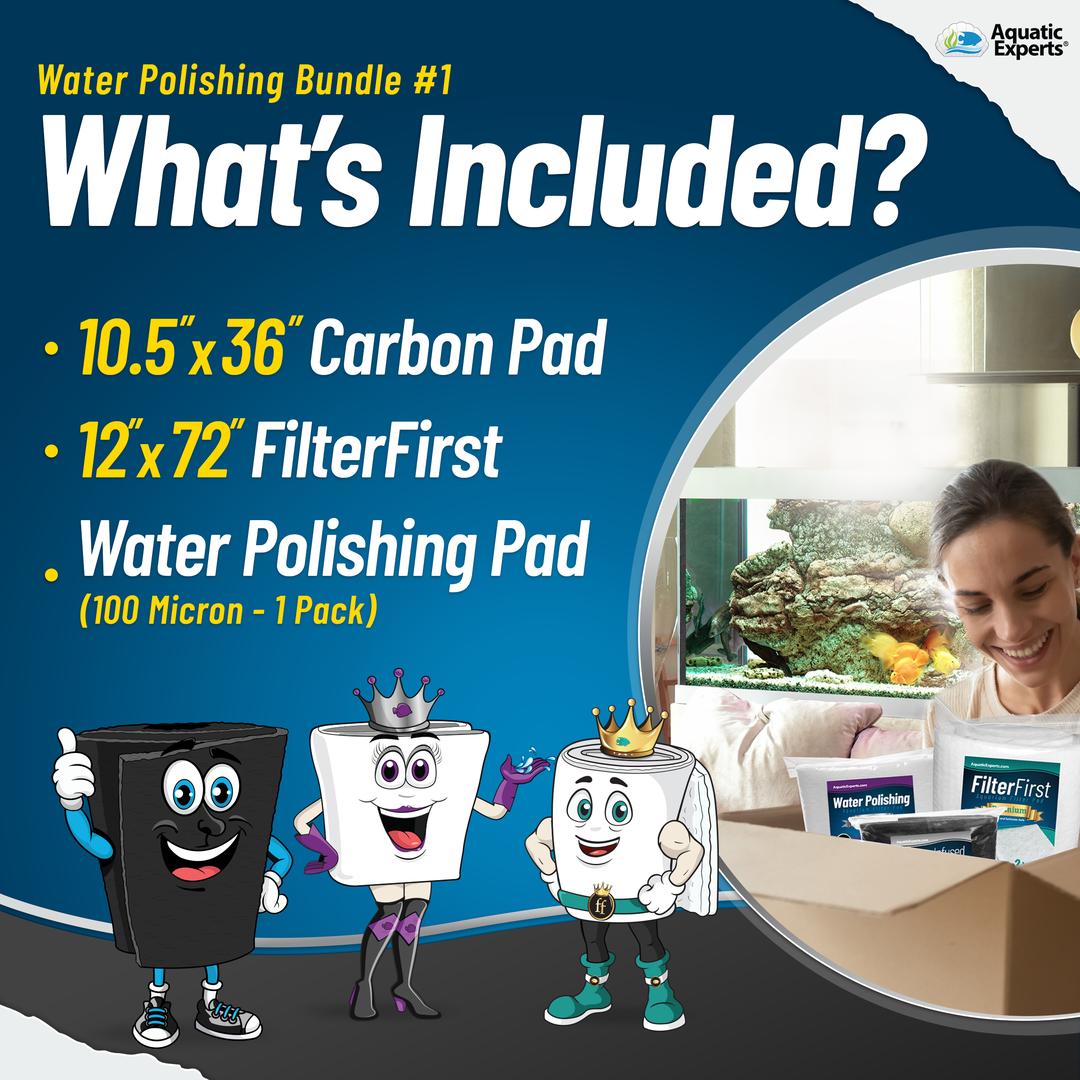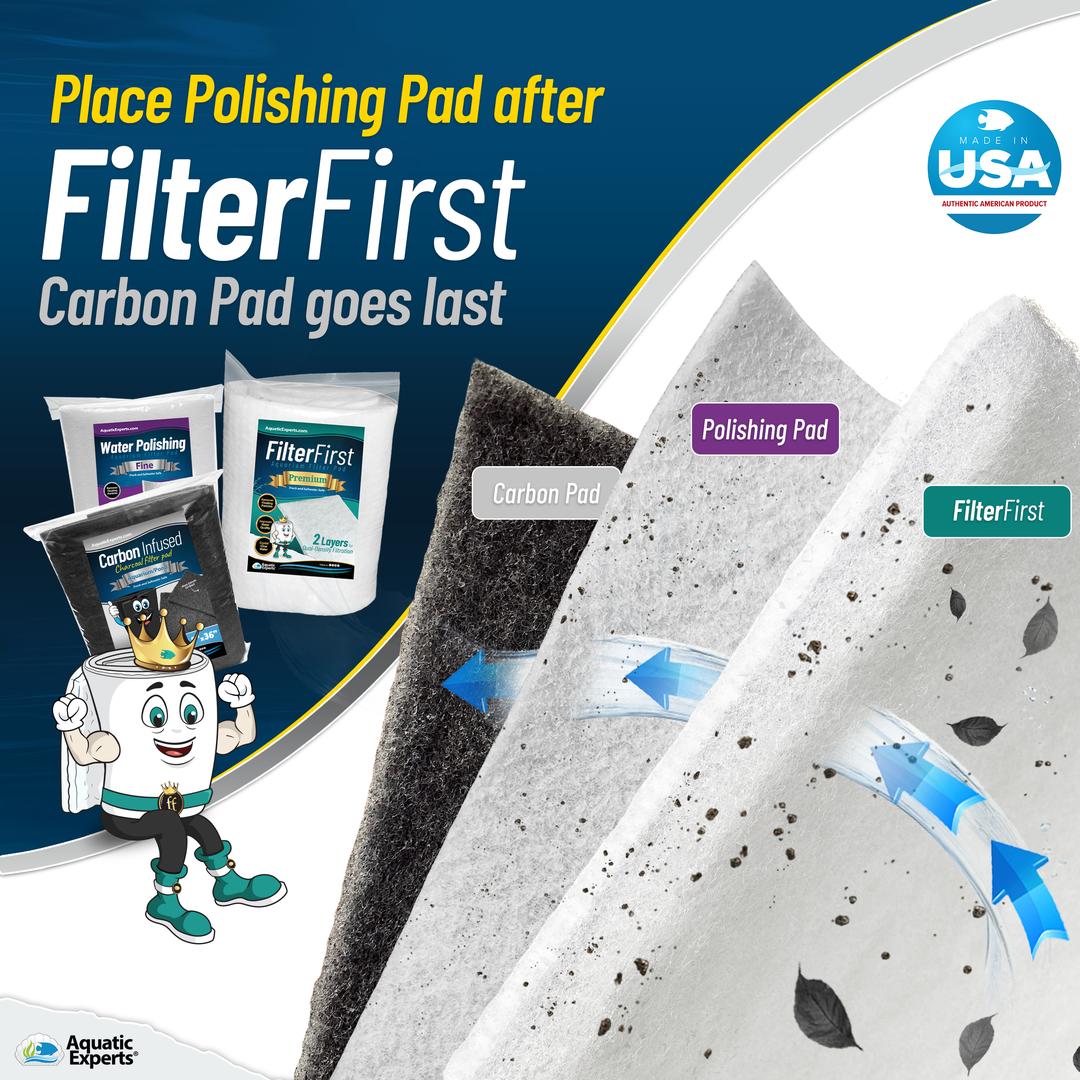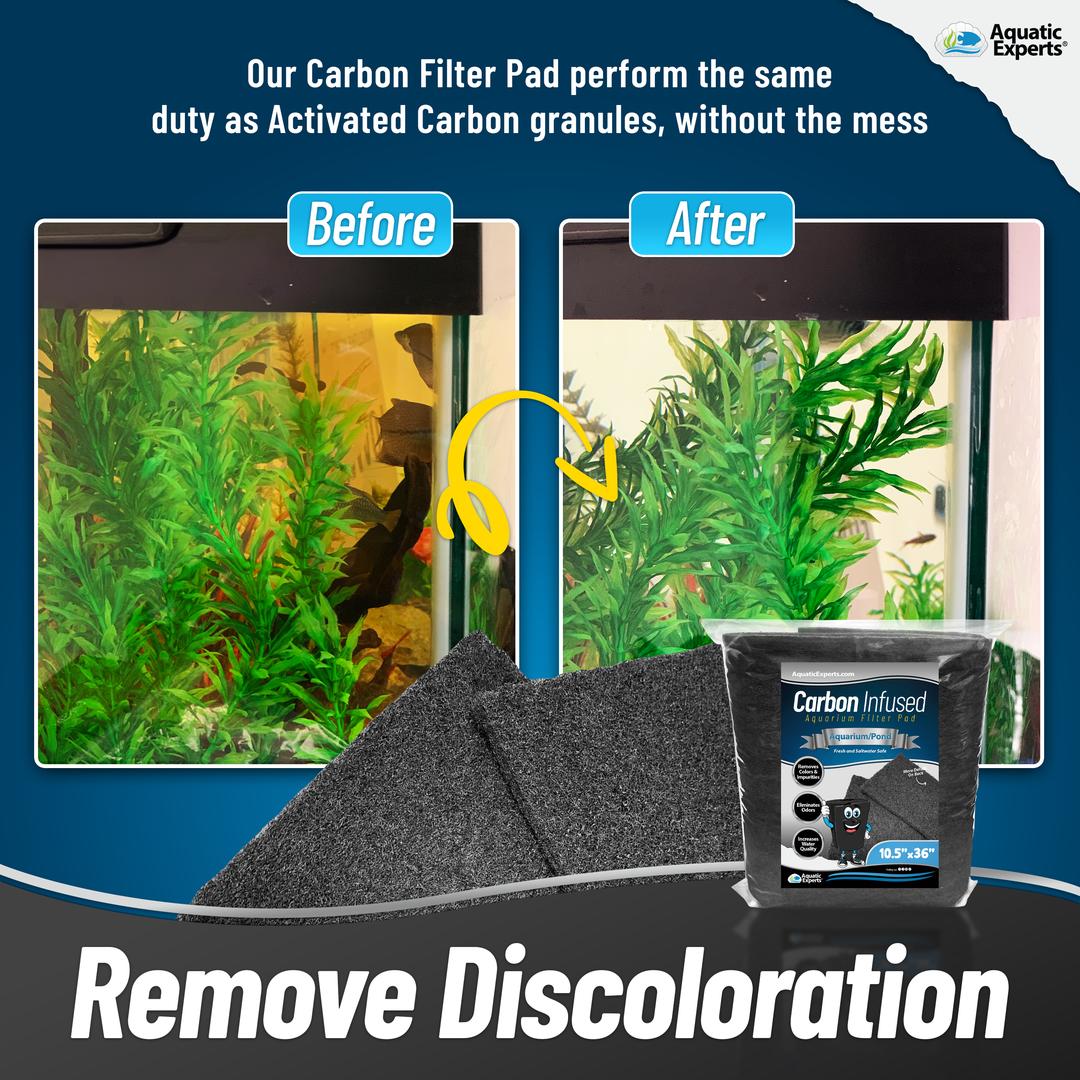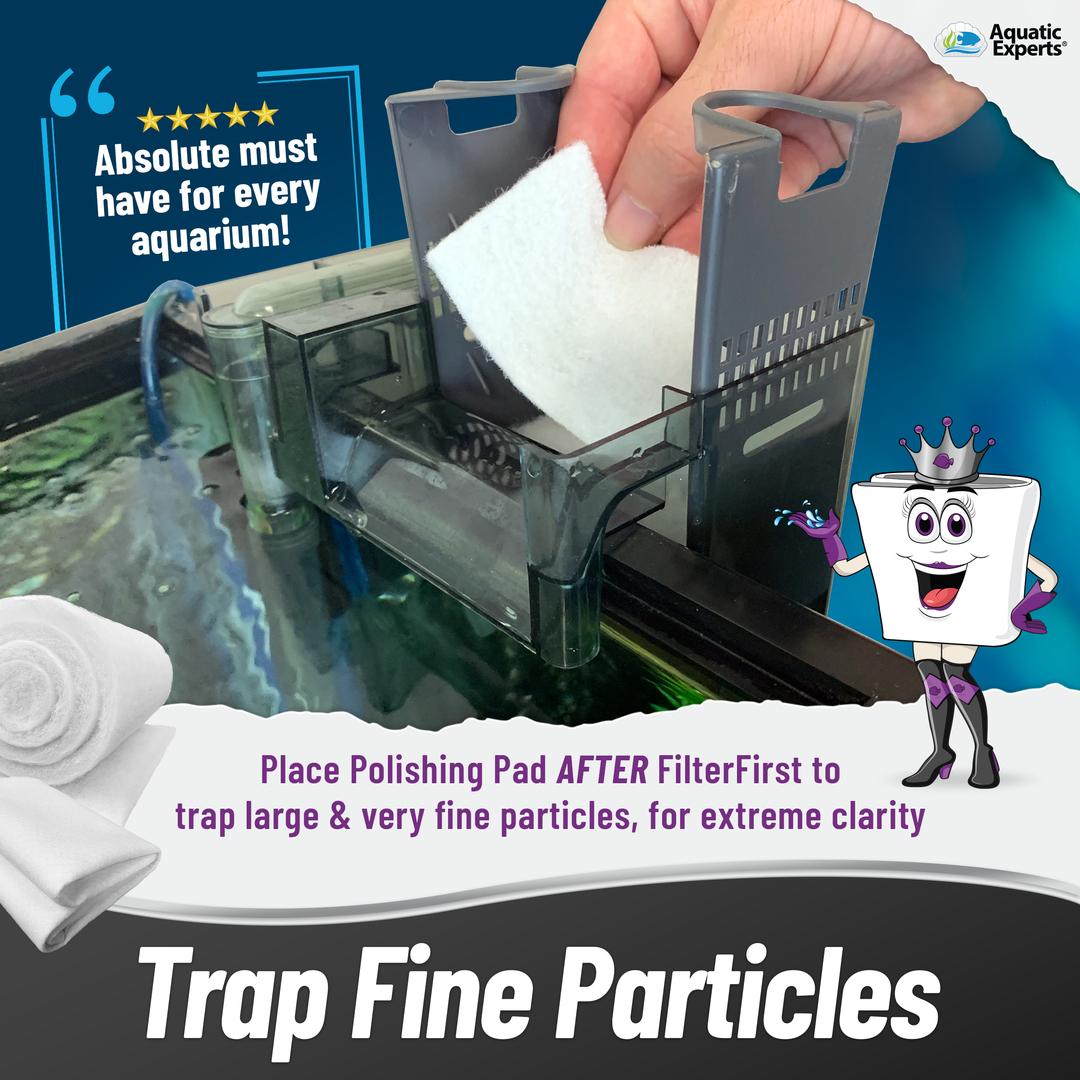 Carbon Filter 10.5"x36" + FilterFirst 12"x72"+ Polishing Pad 100 Micron Bundle
& Free Delivery in the USA
100% Money Back Guarantee
BUNDLE & SAVE:  These products work perfectly together removing discoloration, foul odors, and fine particles from water.

EASY TO USE - The activated carbon filter pad replaces loose carbon in your aquarium. Our charcoal filter pads perform the same duty as activated carbon granules without the mess of spilled carbon and carbon dust particles in your aquarium. Cut your aquarium carbon pad to fit your filter, rinse, and it is ready to go!

ELIMINATES ODOR AND DISCOLORATION! - Activated carbon, also known as activated charcoal, removes foul odors from aquarium and pond water

IMPROVE WATER QUALITY- Place our FilterFirst DUAL ACTION POLY FILTER PAD in flowing water with the open weave side up to trap uneaten food, waste, decaying plants, detritus, and other large and fine floating particulates from the water. Changing filter media pads regularly will INCREASE WATER QUALITY by removing solid organic compounds before they continue to break down and add additional nutrients to the water in your fish tank.

TRAPS FINE PARTICLES - Our 100 Micron Polishing Filter Pads' dense fiber network traps large to very fine particles floating in your freshwater or saltwater aquarium to produce sparkling clear water. Its durable design allows THIS PAD TO BE CLEANED AND REUSED MANY TIMES.