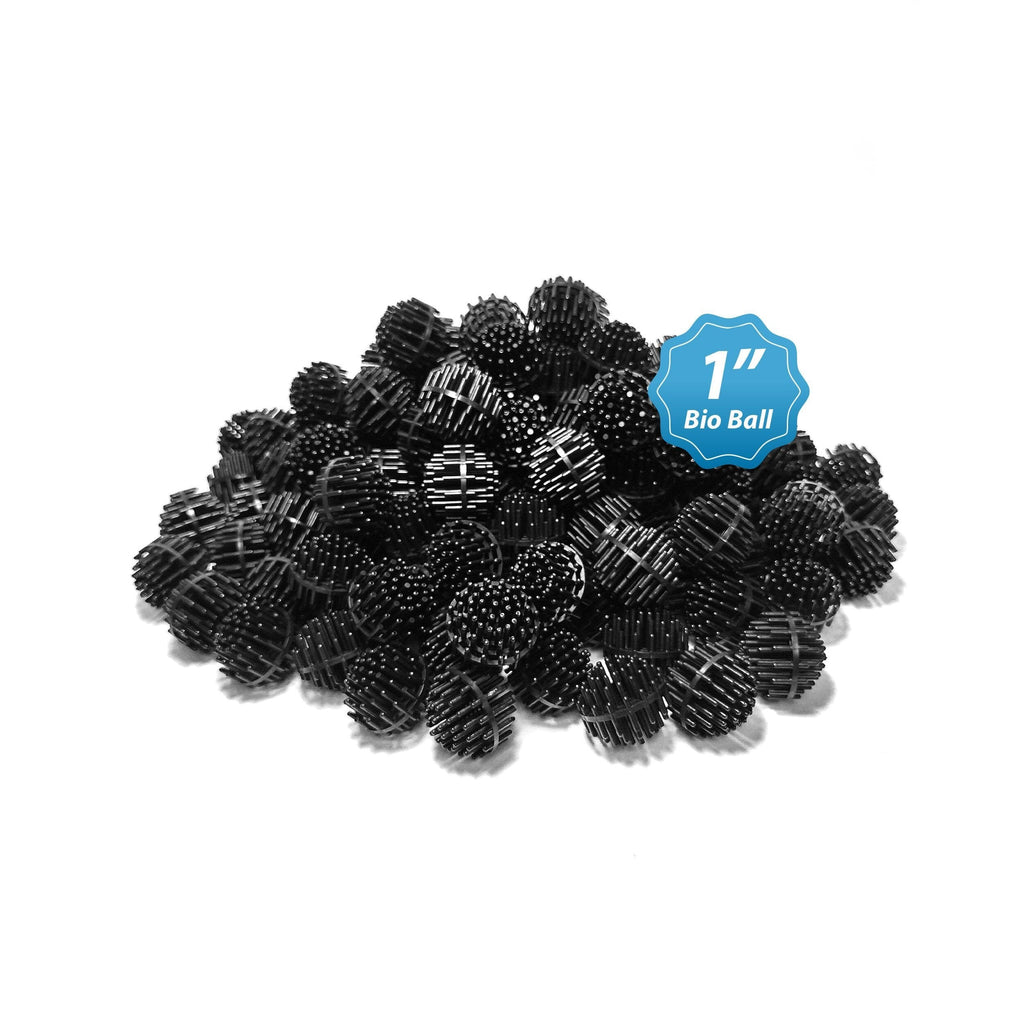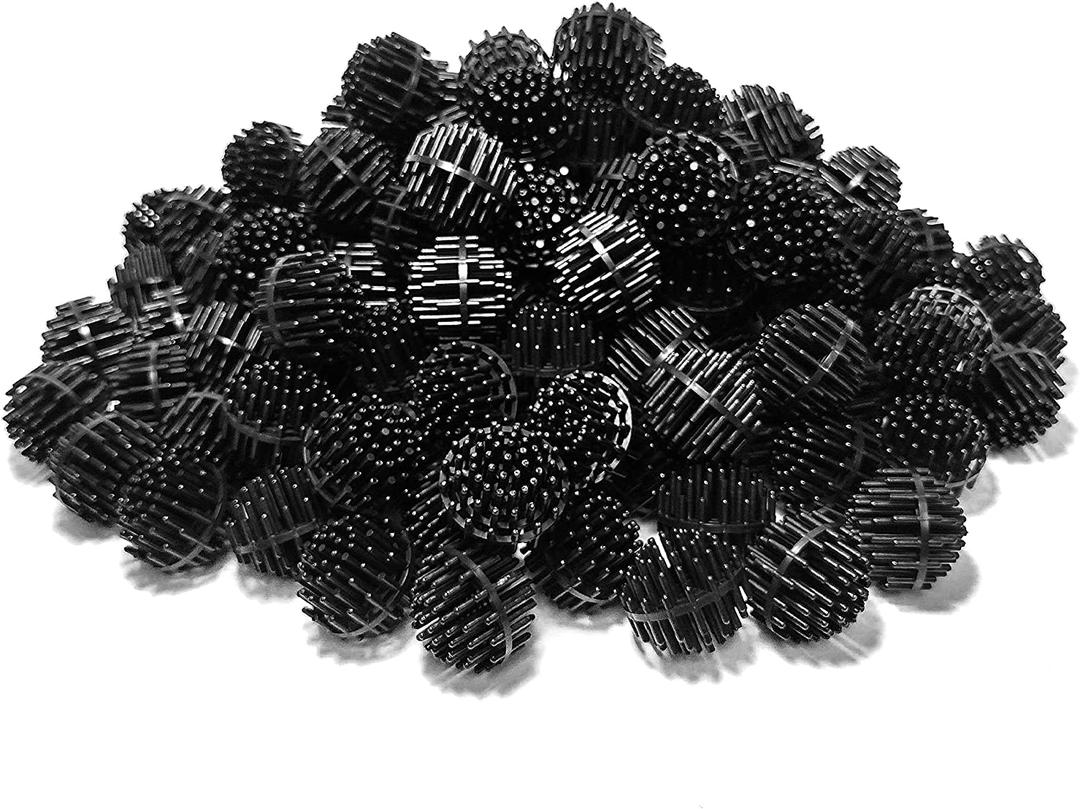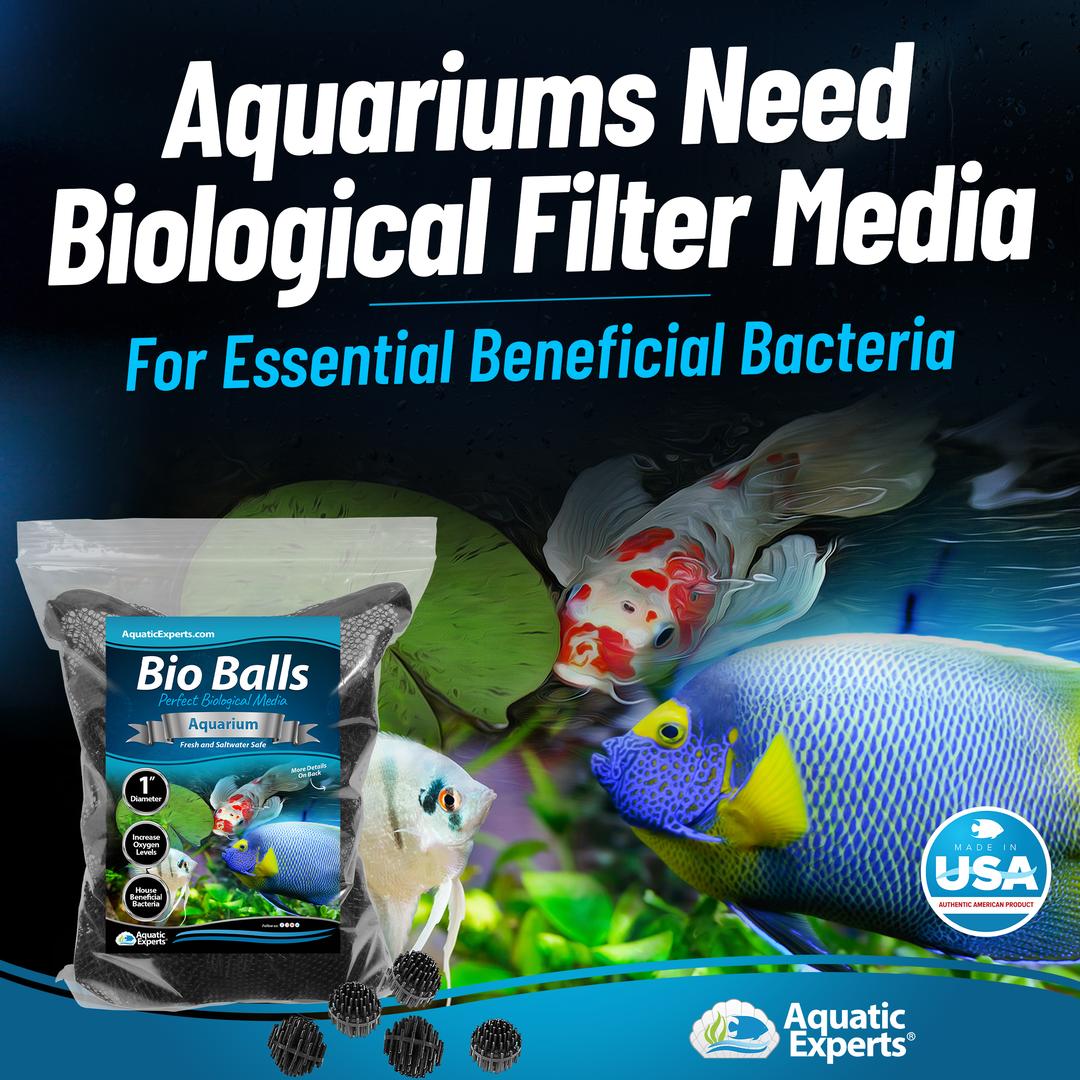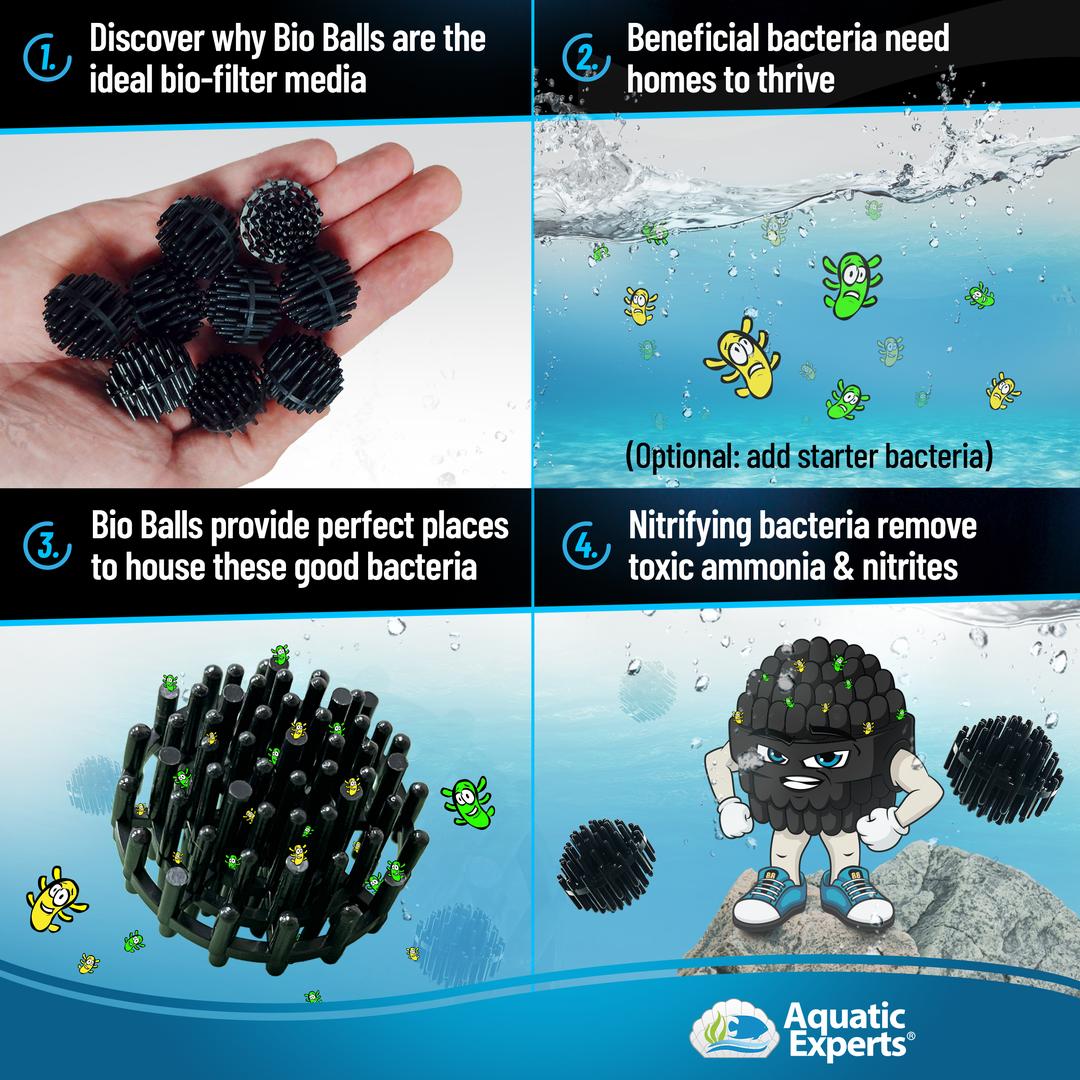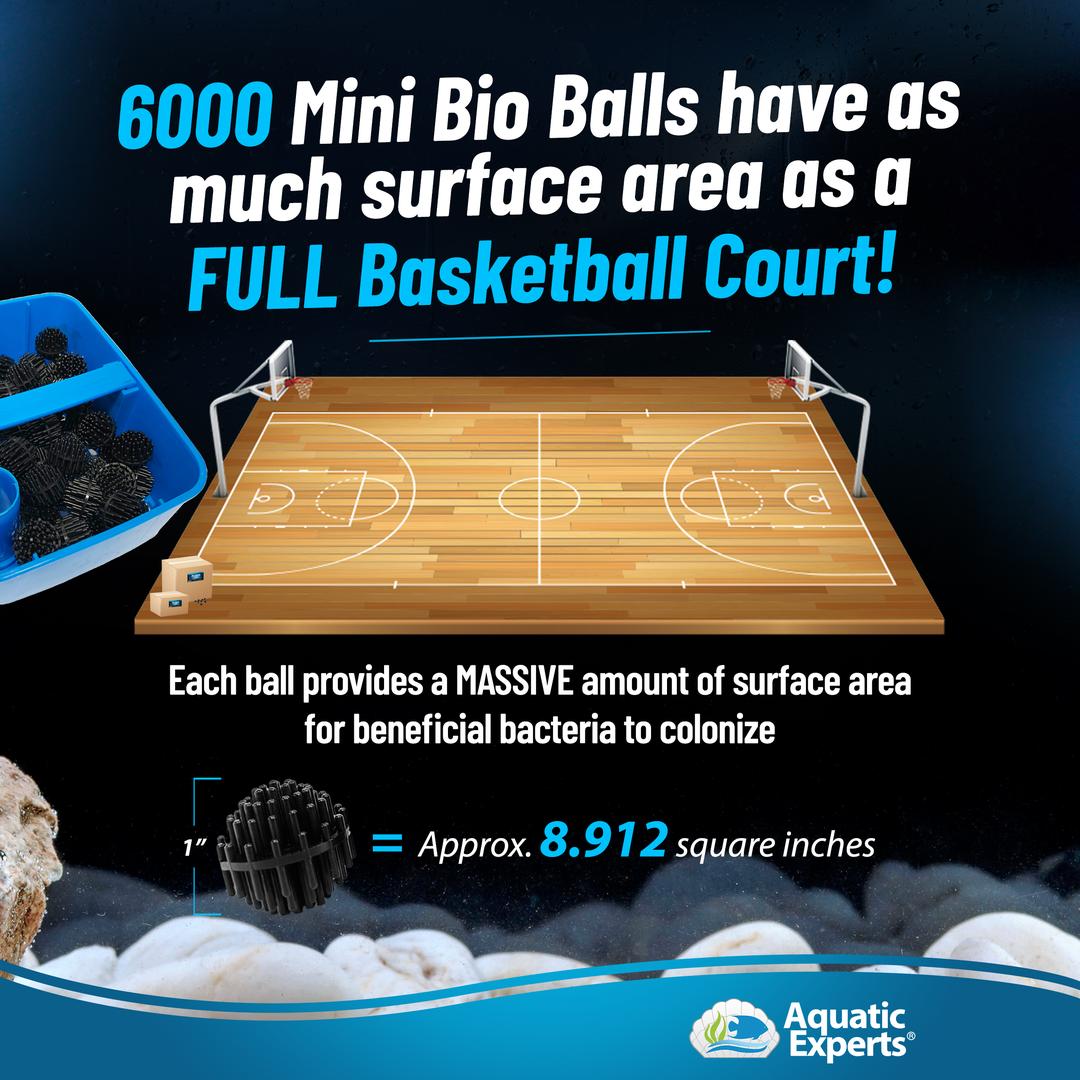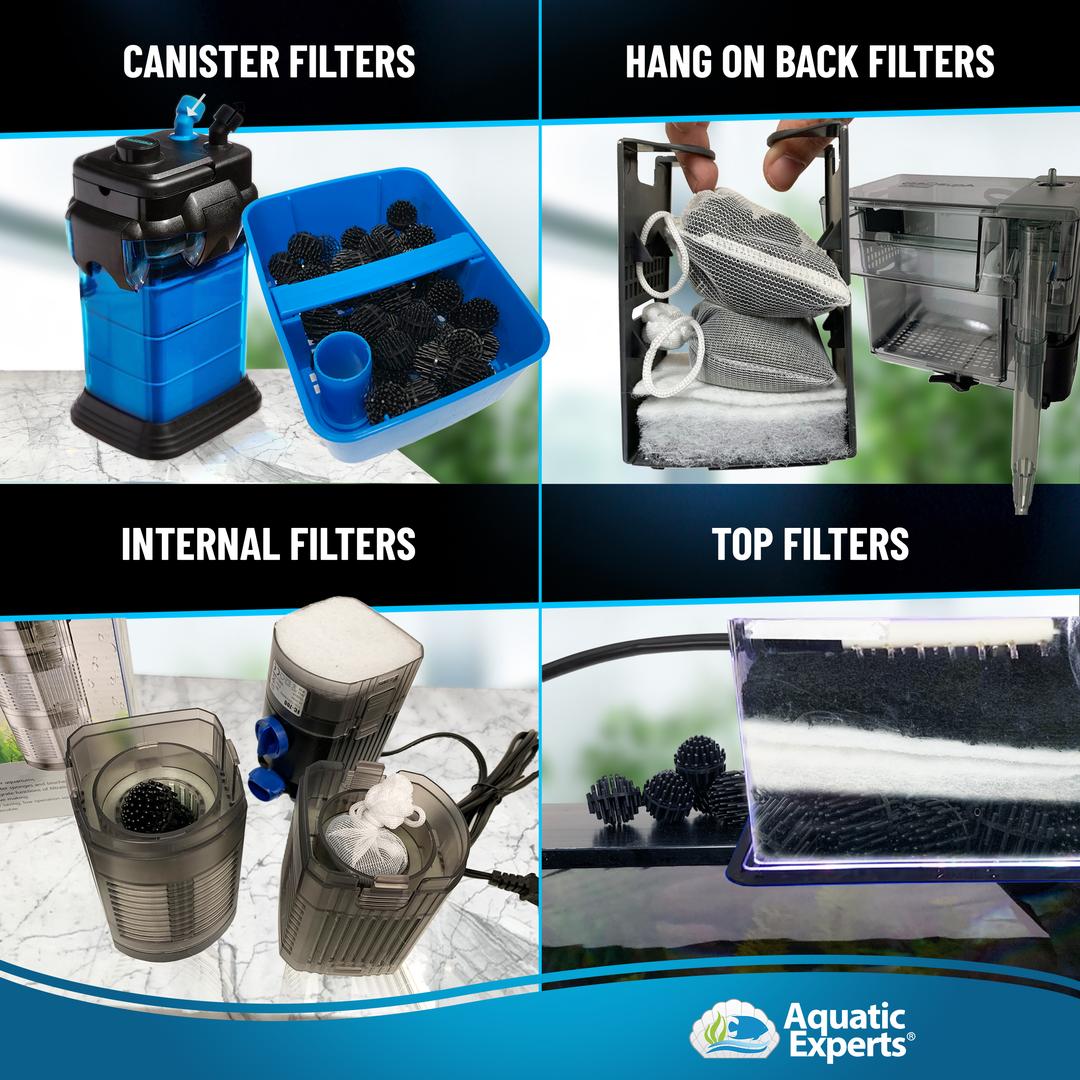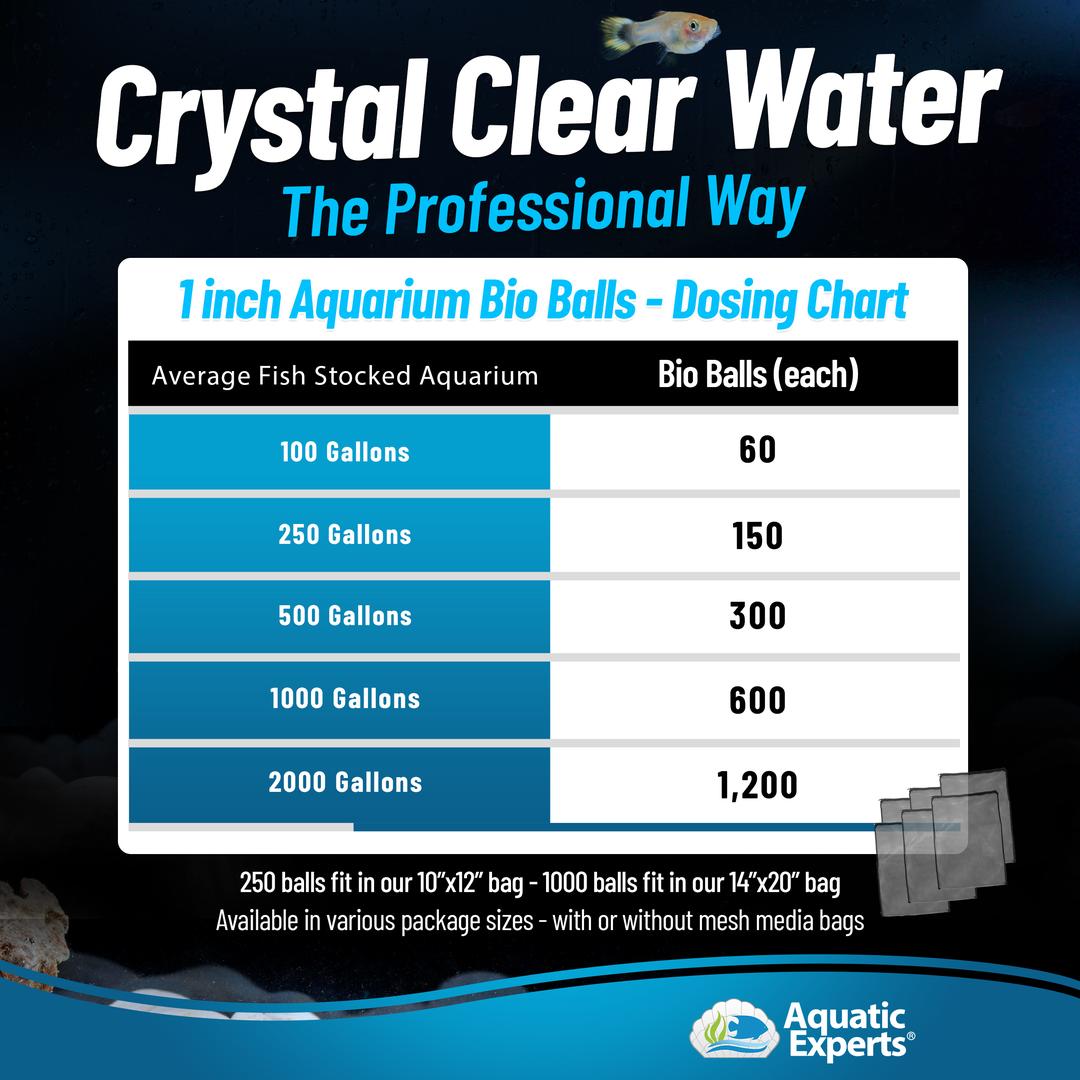 Bio Balls Filter Media - 1 Inch Small Bio Ball for Aquarium and Pond Filter - Perfect Bio Balls for Aquarium Filter Media – Made in The USA
& Free Delivery in the USA
100% Money Back Guarantee
Frequently Bought Together
OUTSTANDING FILTRATION! Each bio ball is covered in spines to dramatically increase the surface area of each ball providing space for a massive number of beneficial bacteria to colonize. These good bacteria break down harmful organic waste. 

SUPERIOR BIO MEDIA: A huge problem with other bio balls is that they have a sponge in their centers to increase surface area, but sponge pores trap gunk that does not wash away. This trapped gunk reduces water quality. This problem is solved with our bio balls! How? They have a small solid center covered in spines that won't trap gunk. You never have to suffer from poor water quality.

TOUGH AND UNIQUE! Our bio balls' spherical shape and precise spine placement permit them to pack tightly into any shape or filter type without losing surface area. Molded from high-density plastic, these balls are lightweight but tough enough to keep their shape and will never degrade or wear out. Bio balls can be used loosely or in a mesh bag with a plastic zipper.

TRUSTED! Our Bio balls are 100% polypropylene making them reliable biological filtration media for fresh and saltwater. They are manufactured for use in koi ponds, freshwater fish tanks, saltwater aquariums, aquaponics, fish hatcheries, and much more. These 1" bio balls are perfect for the limited space of an aquarium sump.

EASY TO CLEAN - If organic waste builds up in the bio balls, they can be gently rinsed in dechlorinated water to remove debris and refresh the bio balls. Use our FilterFirst, dual-density bonded filter pad, or water polishing pad to capture large particles to help keep your bio balls clean of debris.
Frequently Asked Questions