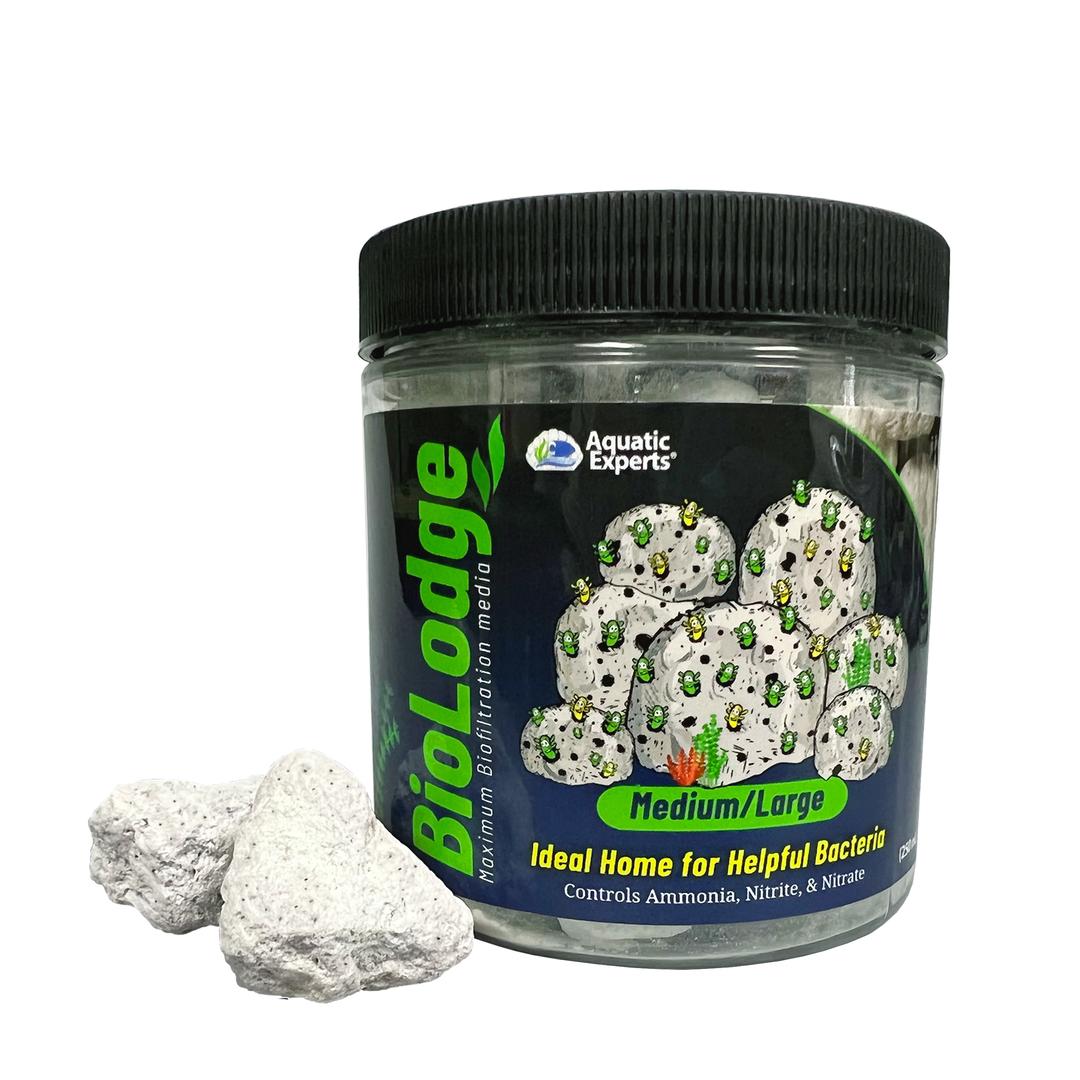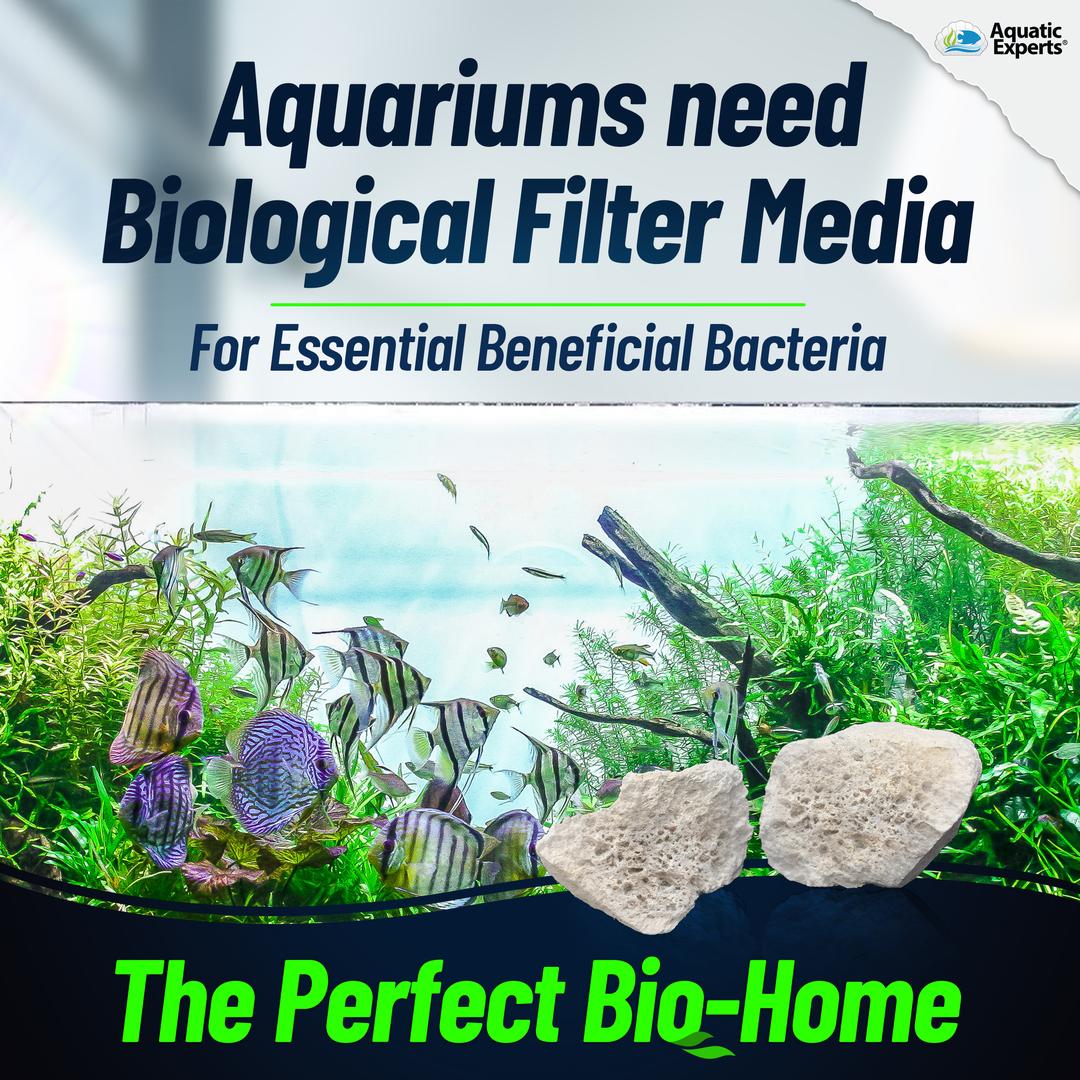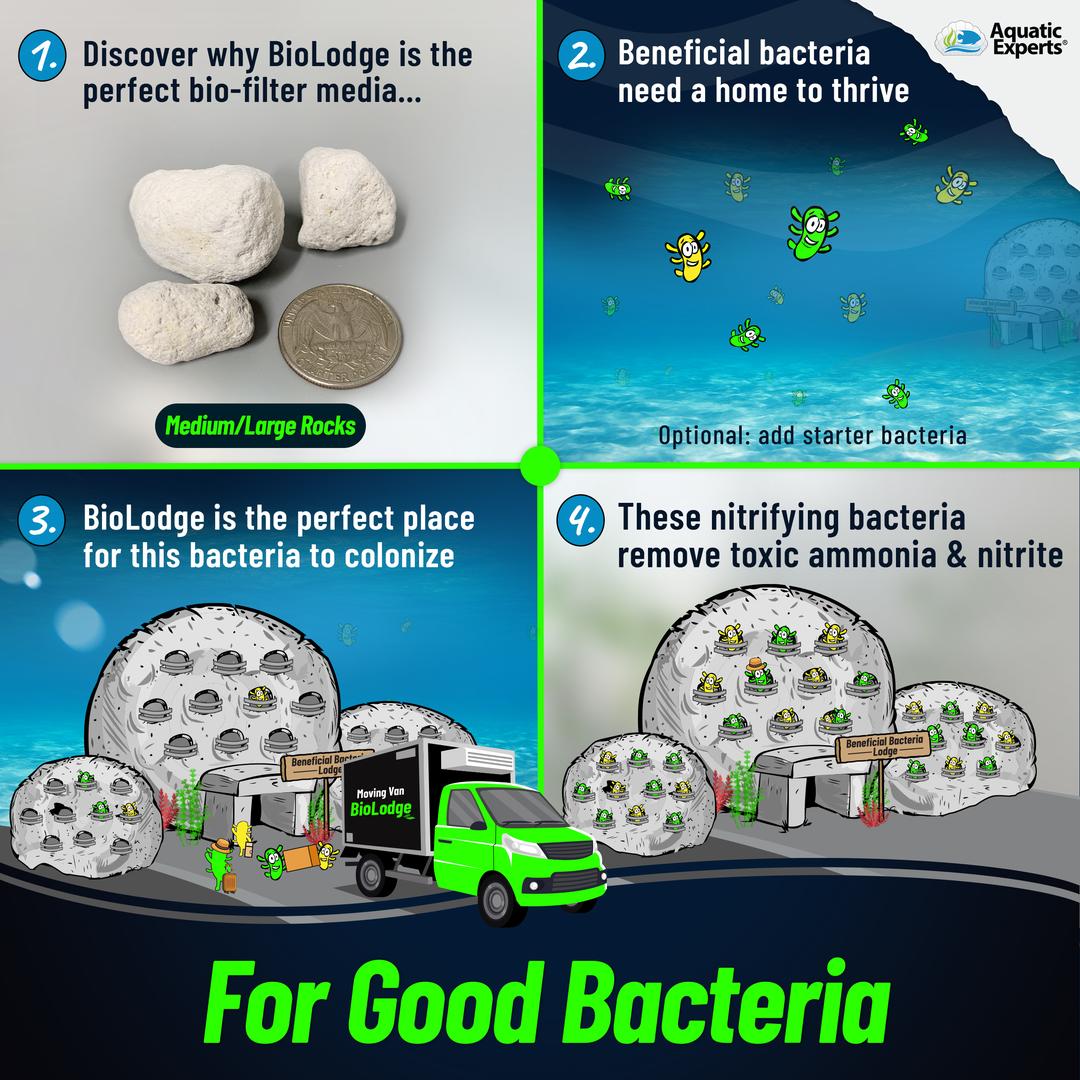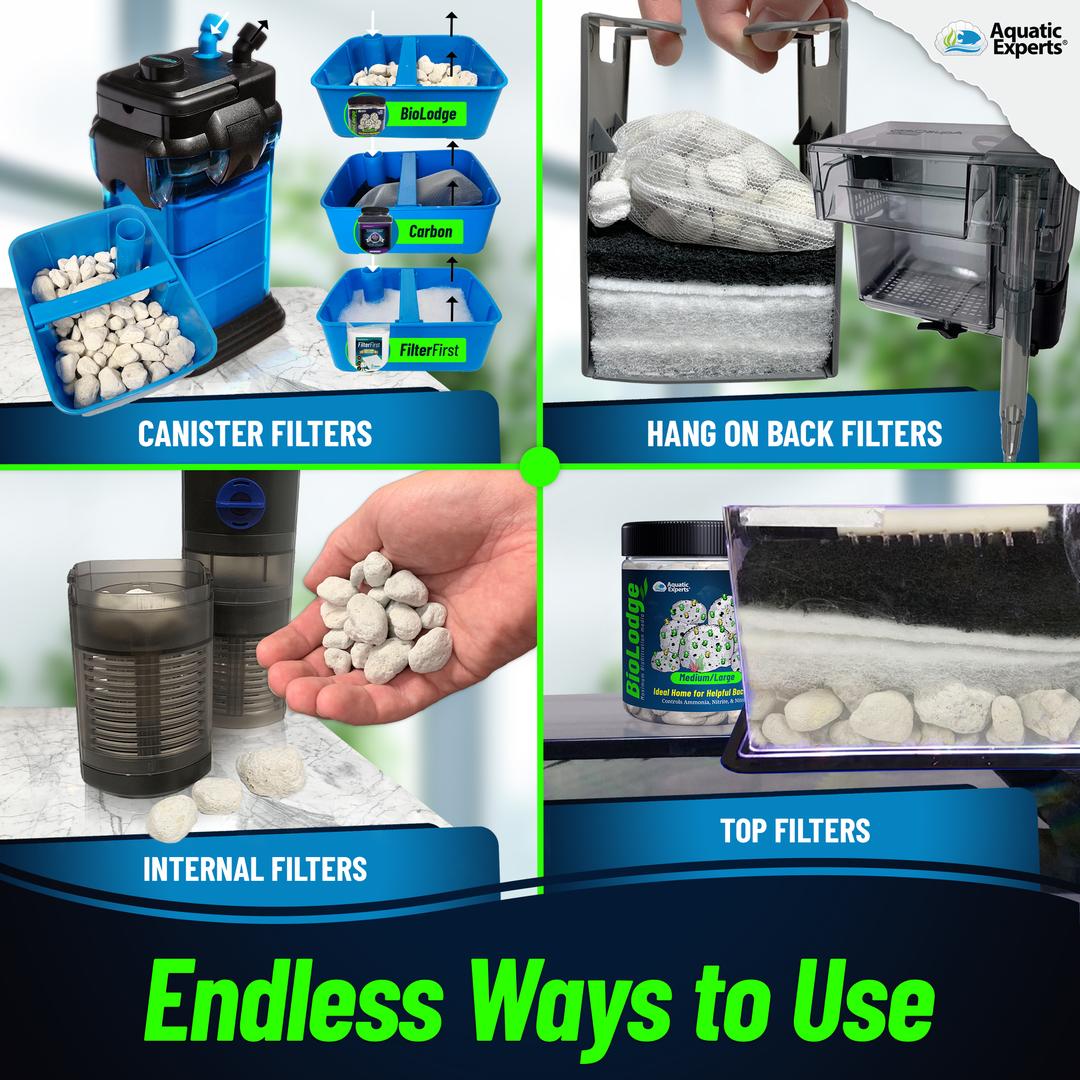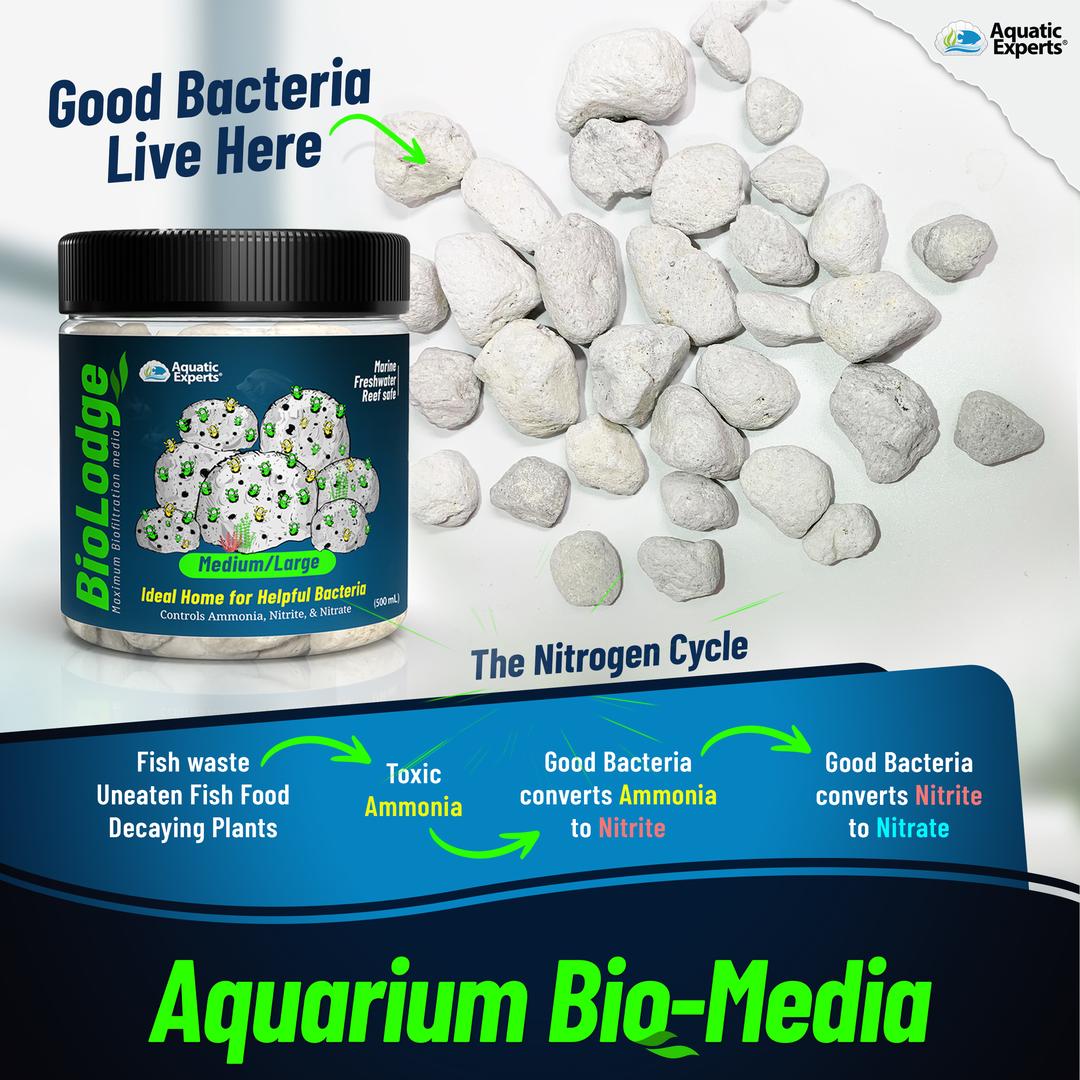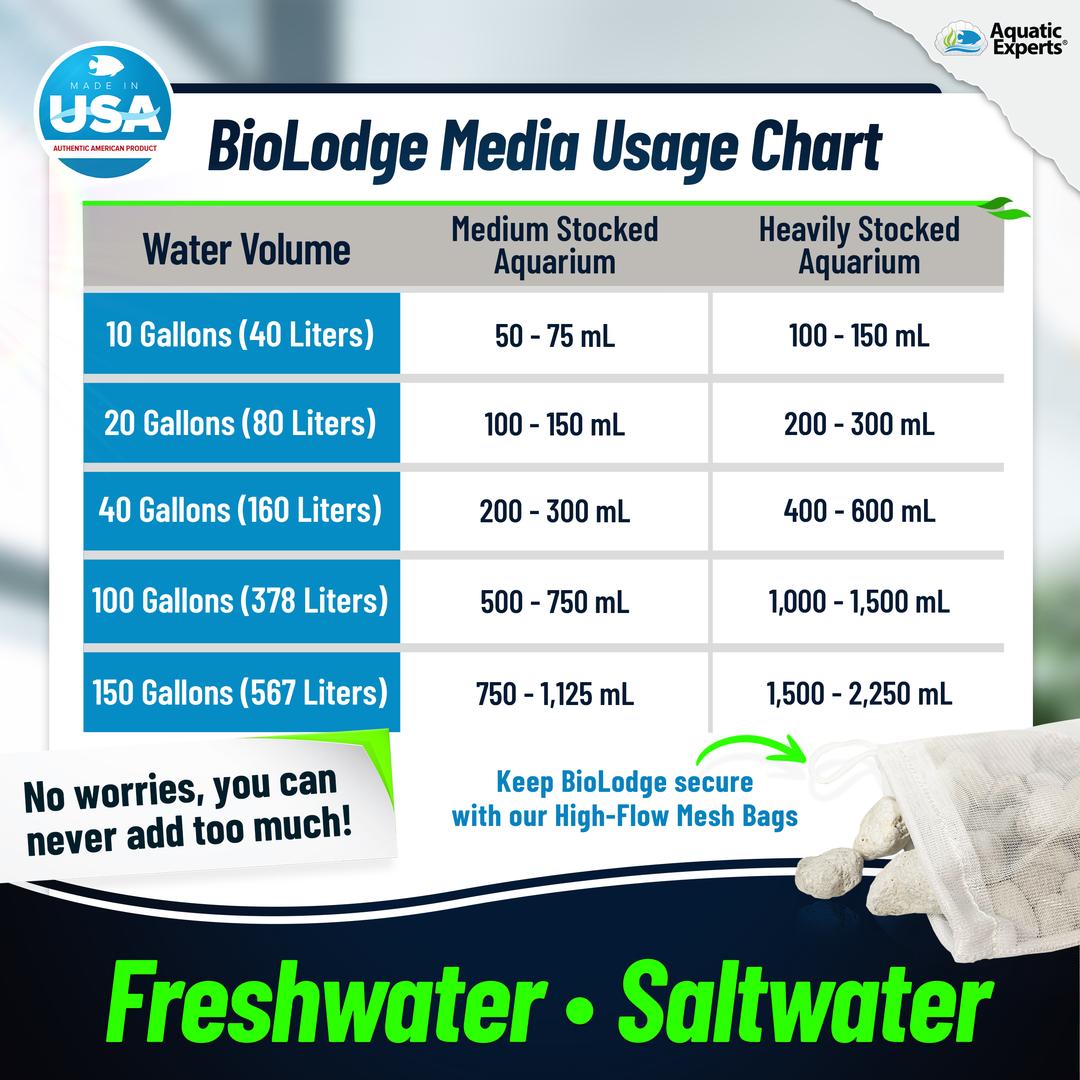 BioLodge Aquarium Bio Media - Bio Media for Aquarium Filter, Aquarium Filter Media, Ideal Canister Filter Bio Media
& Free Delivery in the USA
100% Money Back Guarantee
Frequently Bought Together
SUPERIOR BIO MEDIA: Aquariums require beneficial bacteria to control harmful toxins. BioLodge is an ideal biofilter media with a massive surface area for these bacteria to live and thrive.

MASSIVE SURFACE AREA: BioLodge has thousands of pores and tunnels traveling throughout each bio rock to make it the perfect home for good bacteria to colonize. Over 7,500 square feet of surface per liter provides much more surface area than biological ceramic rings or plastic bio balls.

3-in-1 BIOMEDIA: BioLodge removes ammonia, nitrite, and nitrate all at the same time and in the same filter. When BioLodge is colonized with nitrifying bacteria it removes toxic ammonia and nitrites. Meanwhile, the deep tunnels grow anaerobic bacteria which remove nitrates.

UNIVERSAL AQUARIUM FILTER MEDIA: Place Biolodge fish tank bio media in the filter after mechanical filter media. This aquarium media is ideal for canister filters, hang-on back filters, internal filters, wet/dry filters as well as turtle tank filters. Our super porous bio for the fish tank can be used in a media bag or loose.

NEVER REPLACE: These natural aquarium filter rocks will not break down in your aquarium or need to be replaced. BioLodge works in Freshwater aquariums, Saltwater aquariums, turtle tanks, and small ponds.