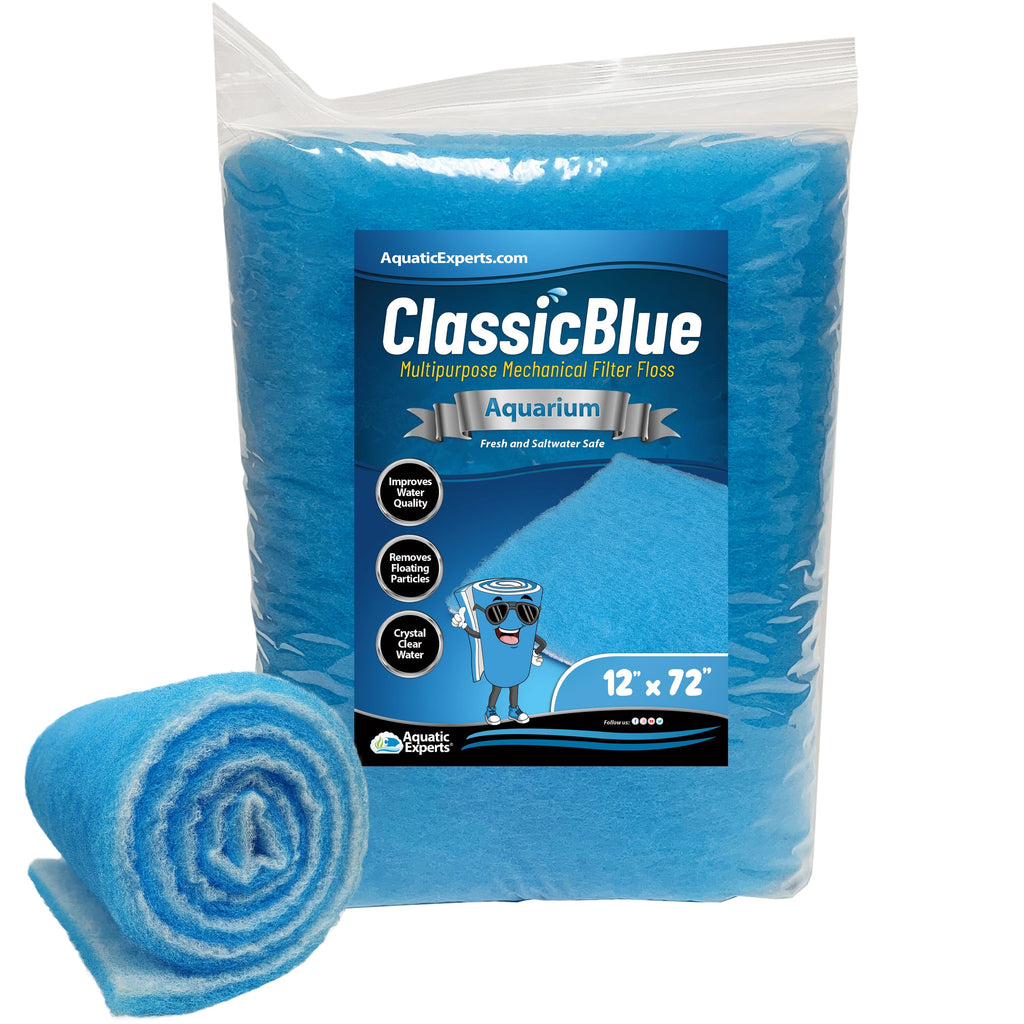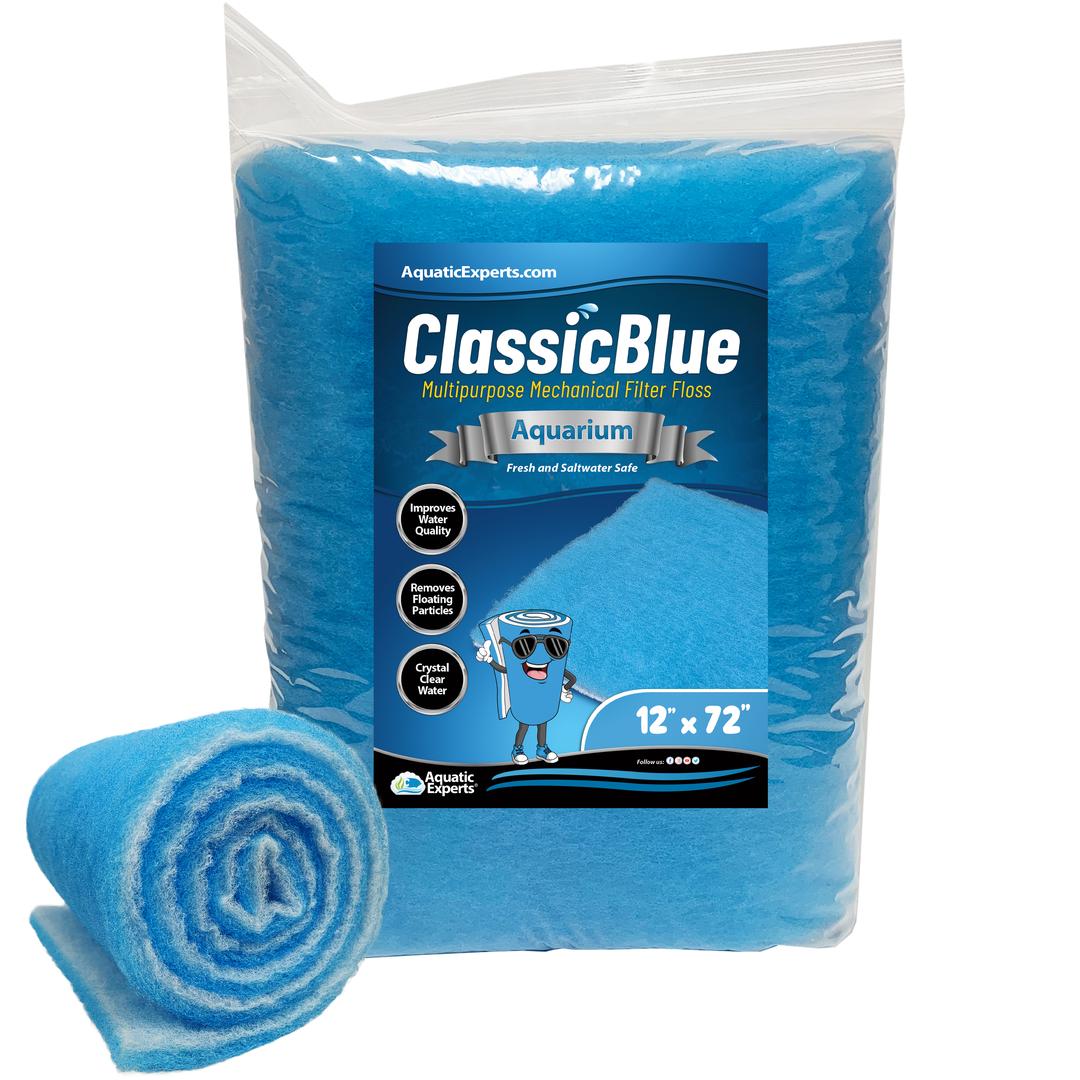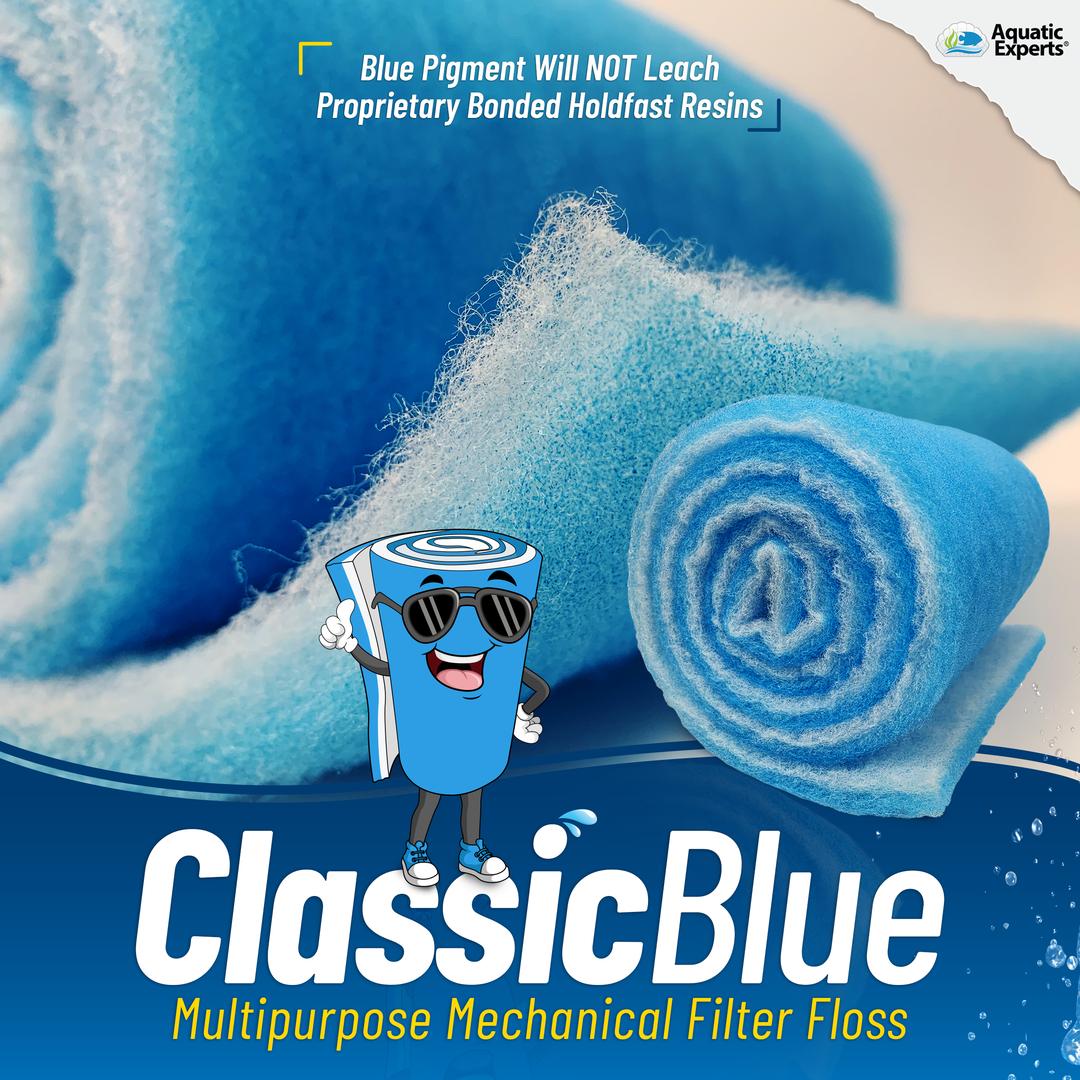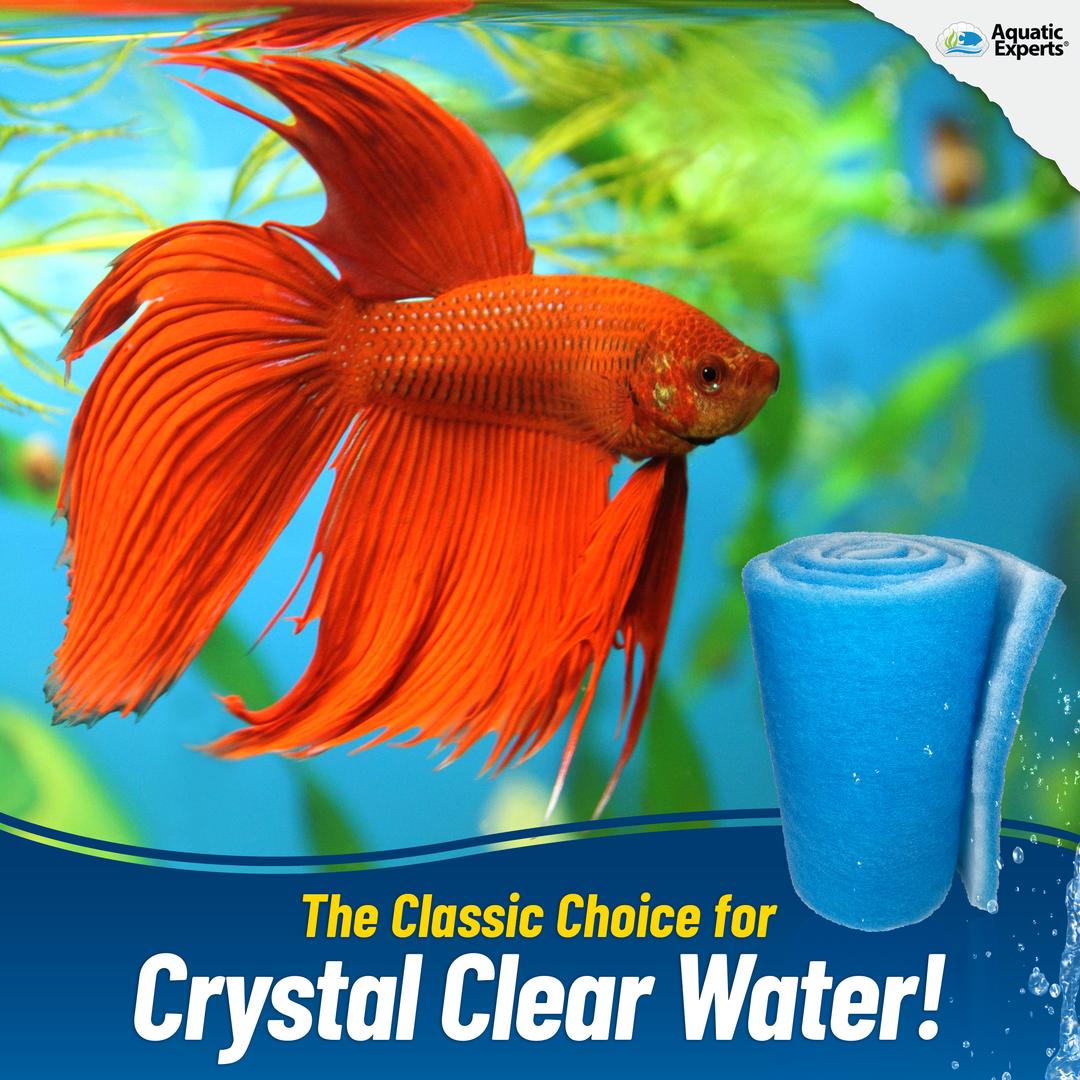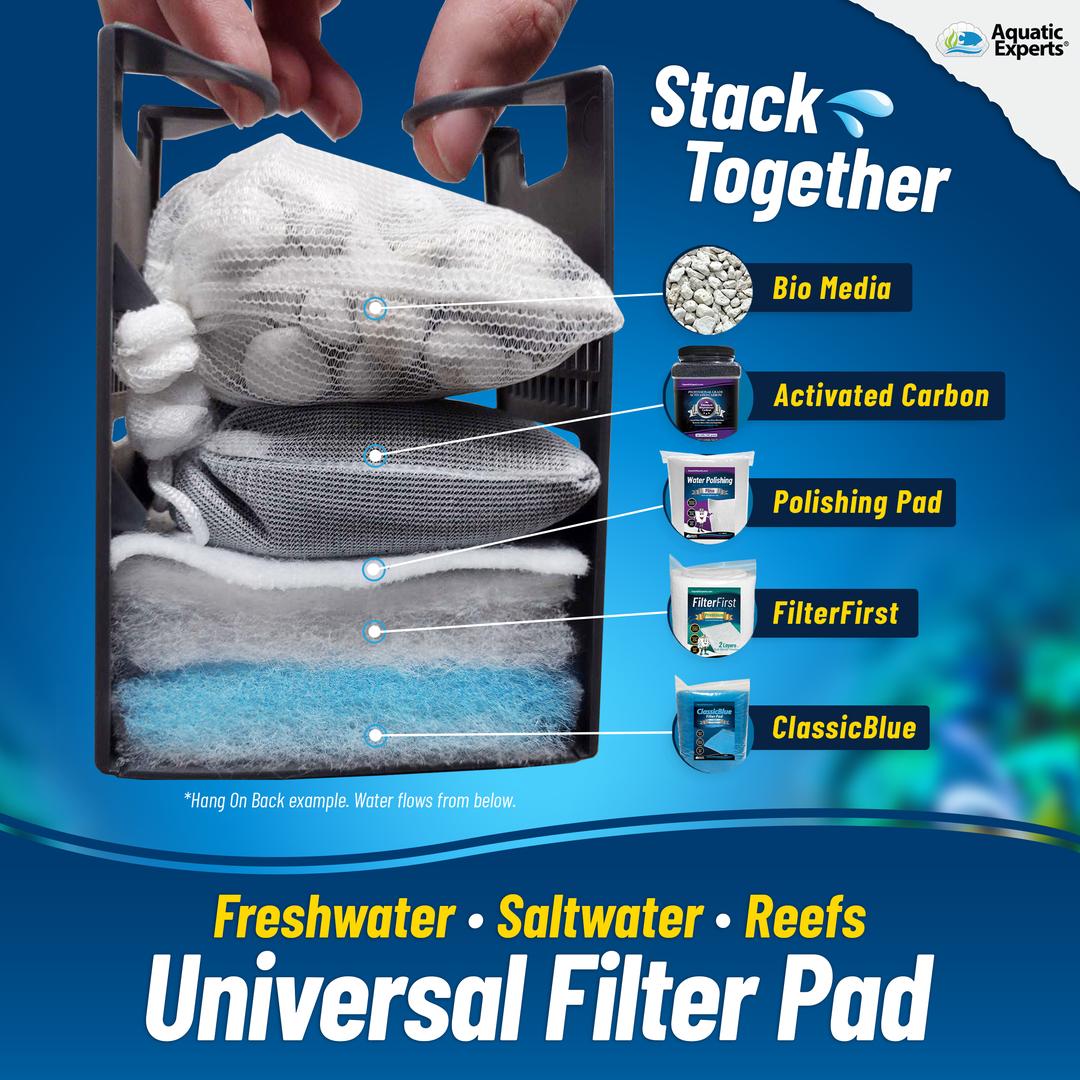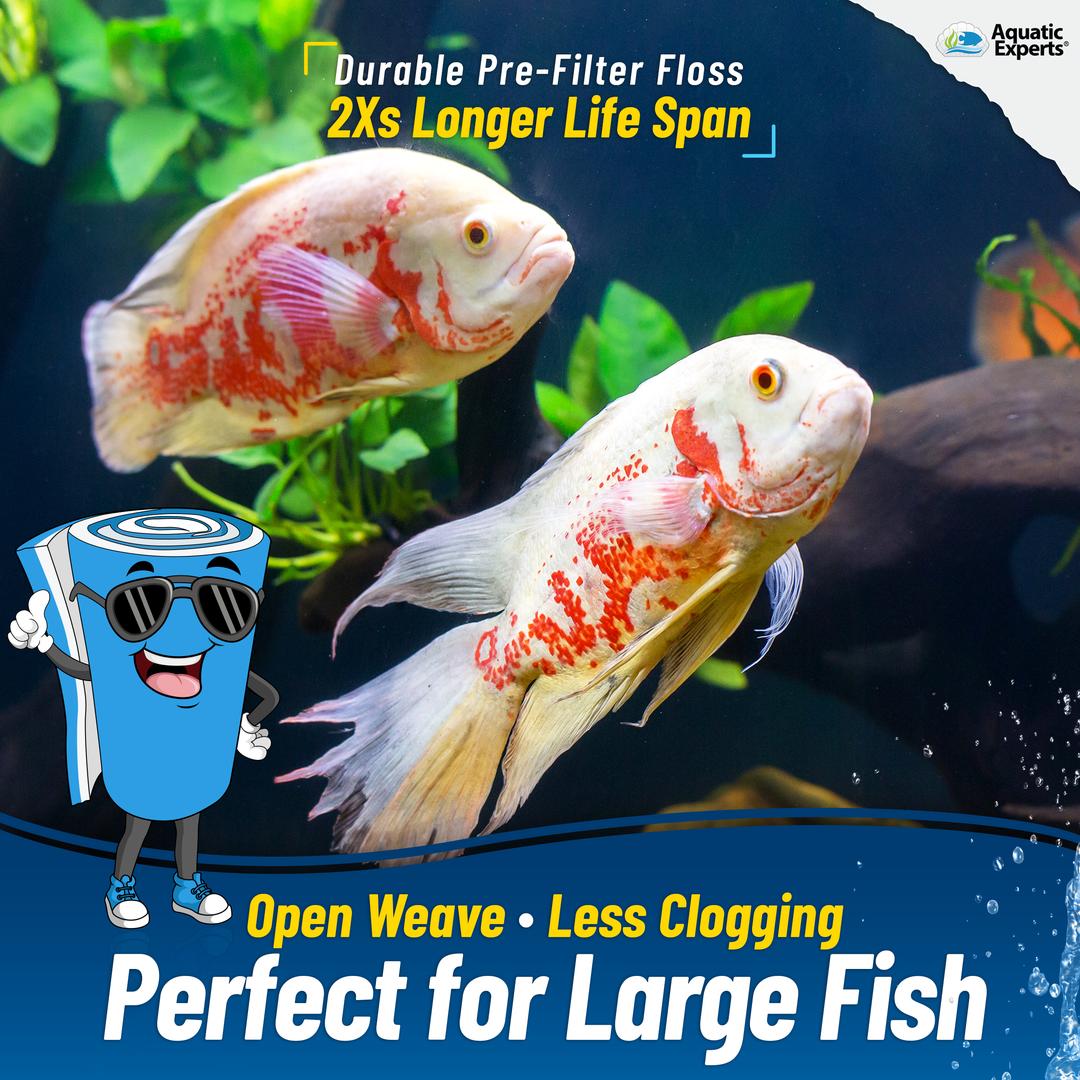 Classic Bonded Aquarium Filter Pad - Blue and White Aquarium Filter Media Roll Bulk Can Be Cut to Fit Most Filters, Made in USA
& Free Delivery in the USA
100% Money Back Guarantee
Frequently Bought Together
>
POPULAR CHOICE - Our Classic blue and white bonded filter pad is a popular multipurpose filter media perfect for freshwater or saltwater aquariums. The filter pads' resilient fibers trap floating debris to help KEEP YOUR AQUARIUM WATER CRYSTAL CLEAR; the open fiber construction promotes water flow and prevents premature clogging.

CUT TO FIT - Made in the USA! Our ClassicBlue aquarium filter pads can easily be cut to fit most filters and WILL SAVE YOU EVEN MORE MONEY over purchasing ready-made pre-cut filter material. Our poly filter pad is PERFECT FOR FRESHWATER OR SALTWATER aquariums as a prefilter for wet/dry filters, sumps, canister filters, aquaponics system, and much more.

HIGH QUALITY AND DURABLE - Our aquarium filter floss is CONSTRUCTED OF DURABLE POLYESTER FIBERS bonded by our special resin which gives the media the STRENGTH TO LAST TWICE AS LONG as the rest. Blue pigment is added to our POLY FILTER PAD to holdfast resin to keep the color on the pad and out of your aquarium water longer than other filter media pads.
IMPROVE WATER QUALITY- Place our filter floss aquarium pad in flowing water to trap uneaten food, waste, decaying plants, detritus, and other coarse to small floating particulates from the water. Changing filter media regularly will INCREASE WATER QUALITY BY REMOVING SOLID ORGANIC COMPOUNDS before they continue to break down and add additional nutrients (which can increase algae growth) to the water in your fish tank.
SAVE MONEY - Use this in place of an expensive filter pad. Combine with our high quality activated carbon to do everything a branded filter pad can do for much less.
Frequently Asked Questions