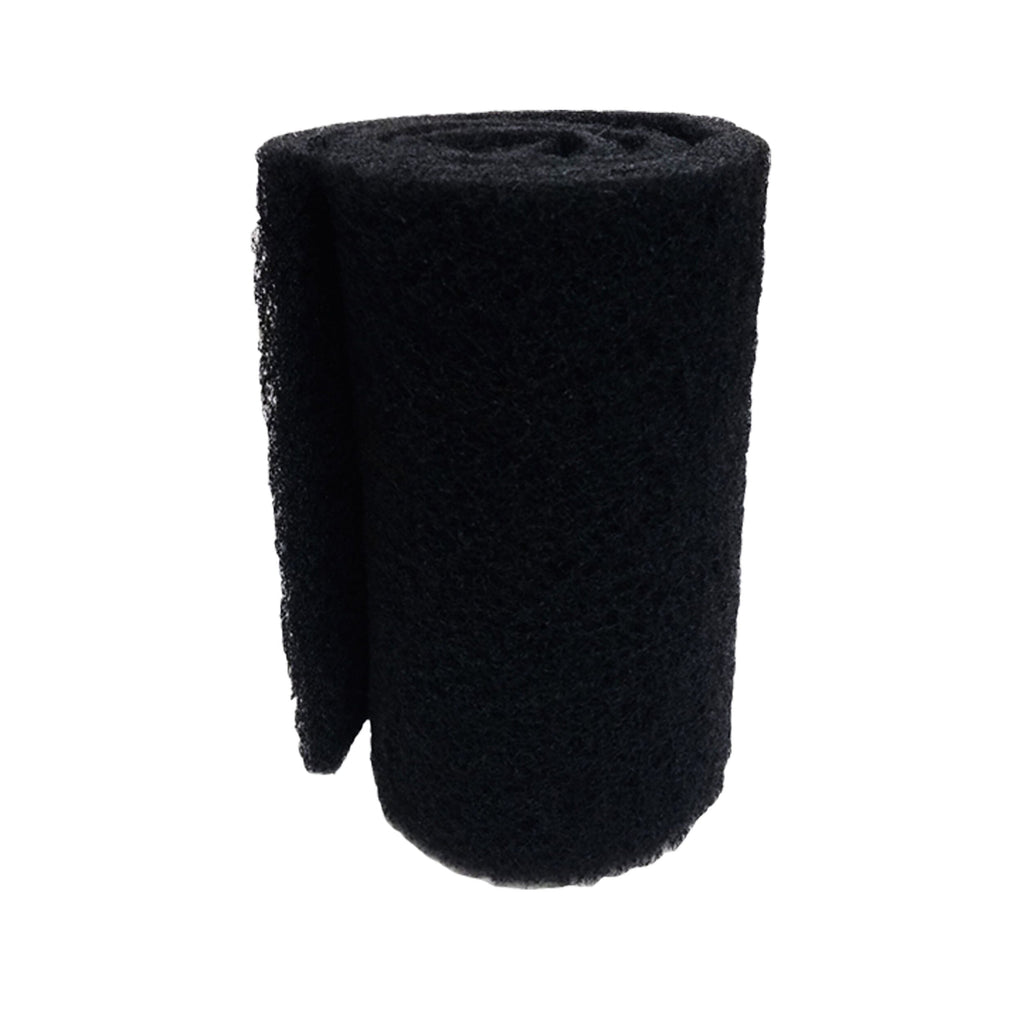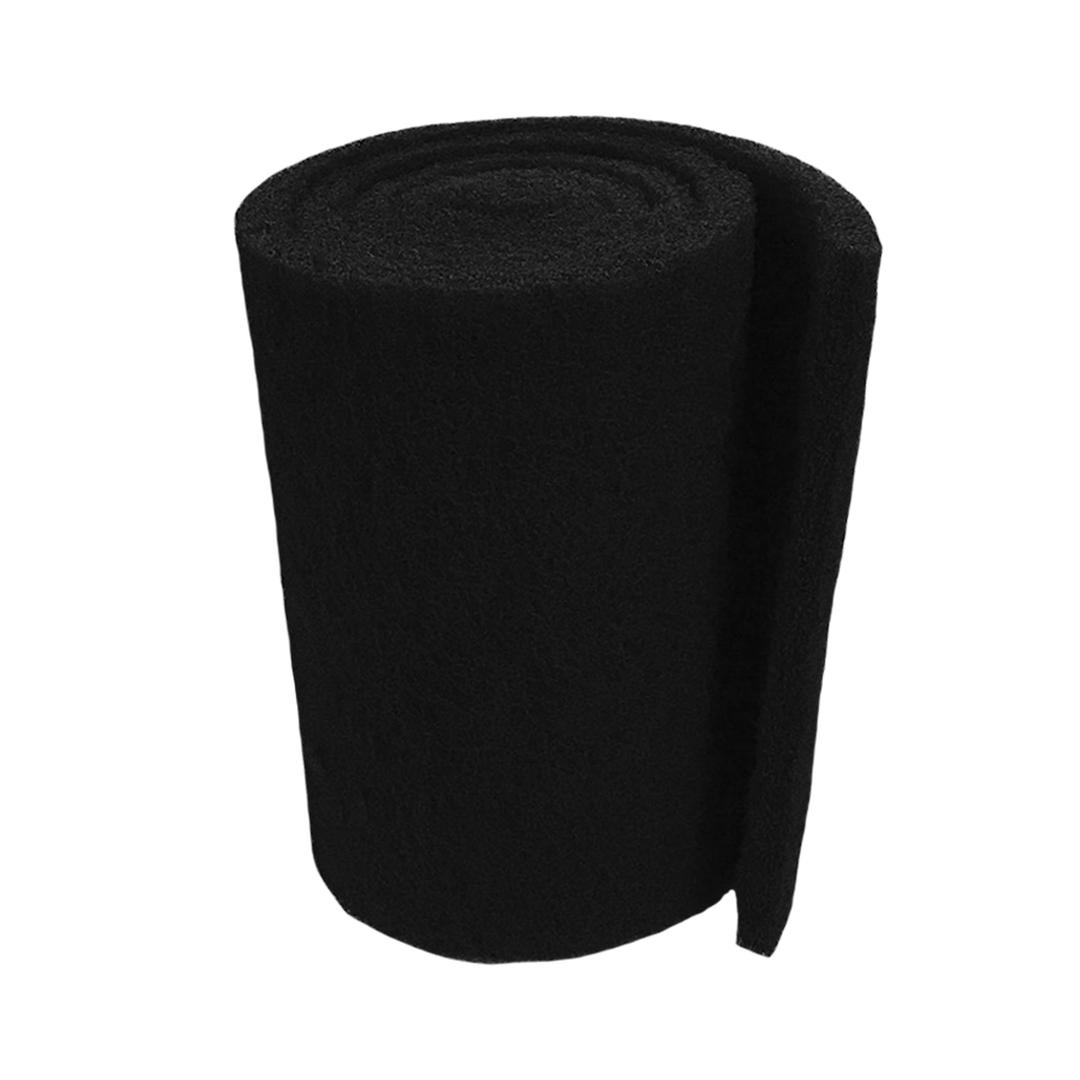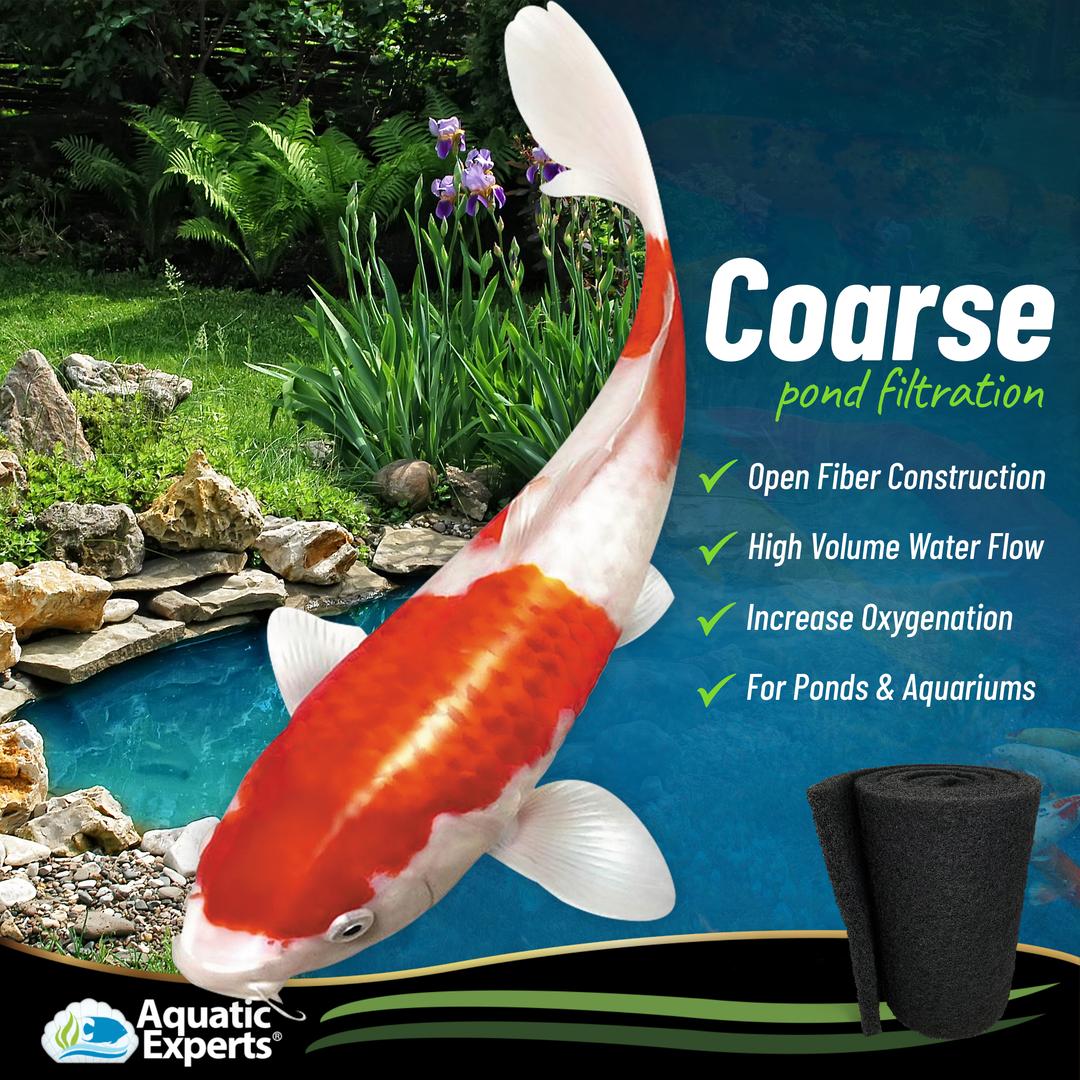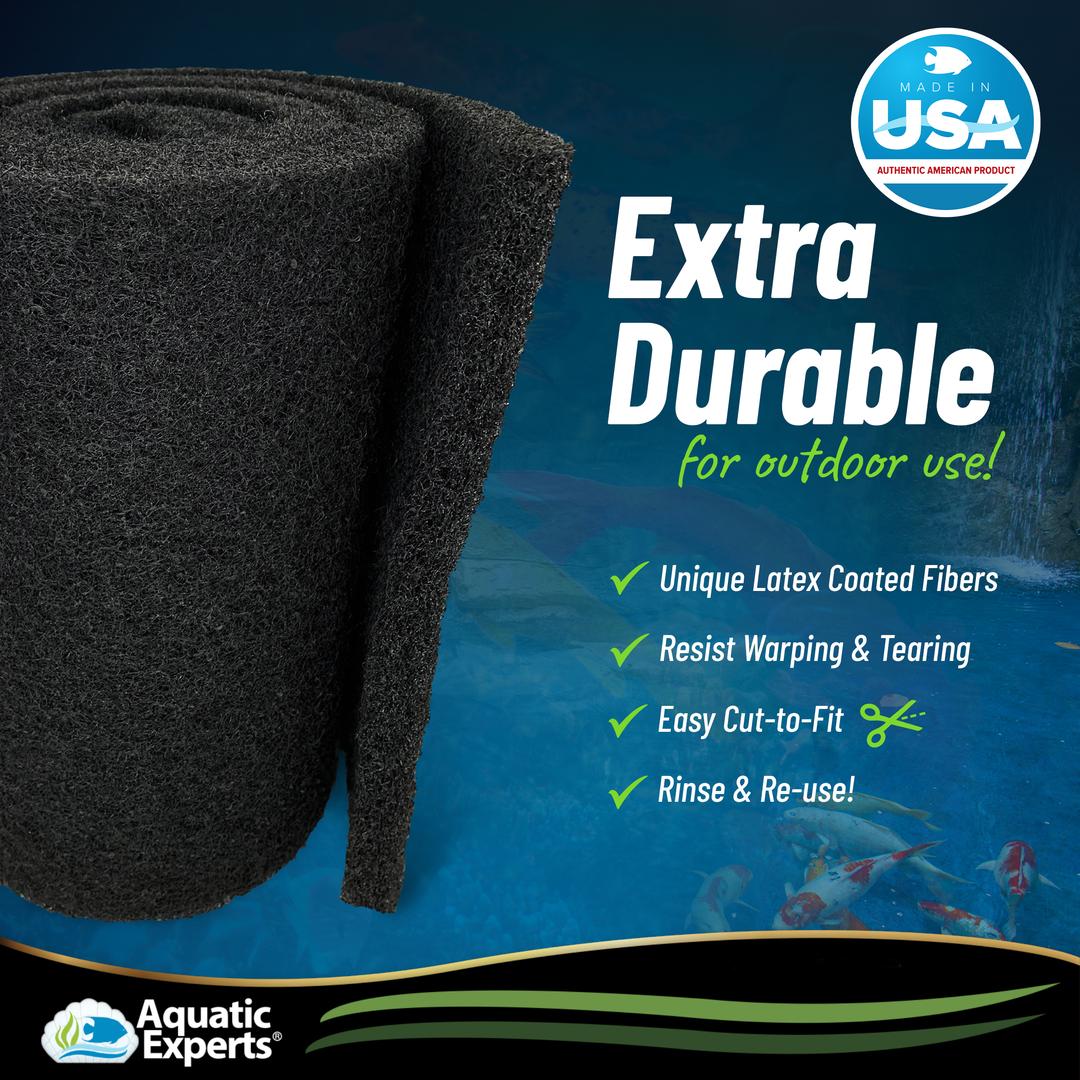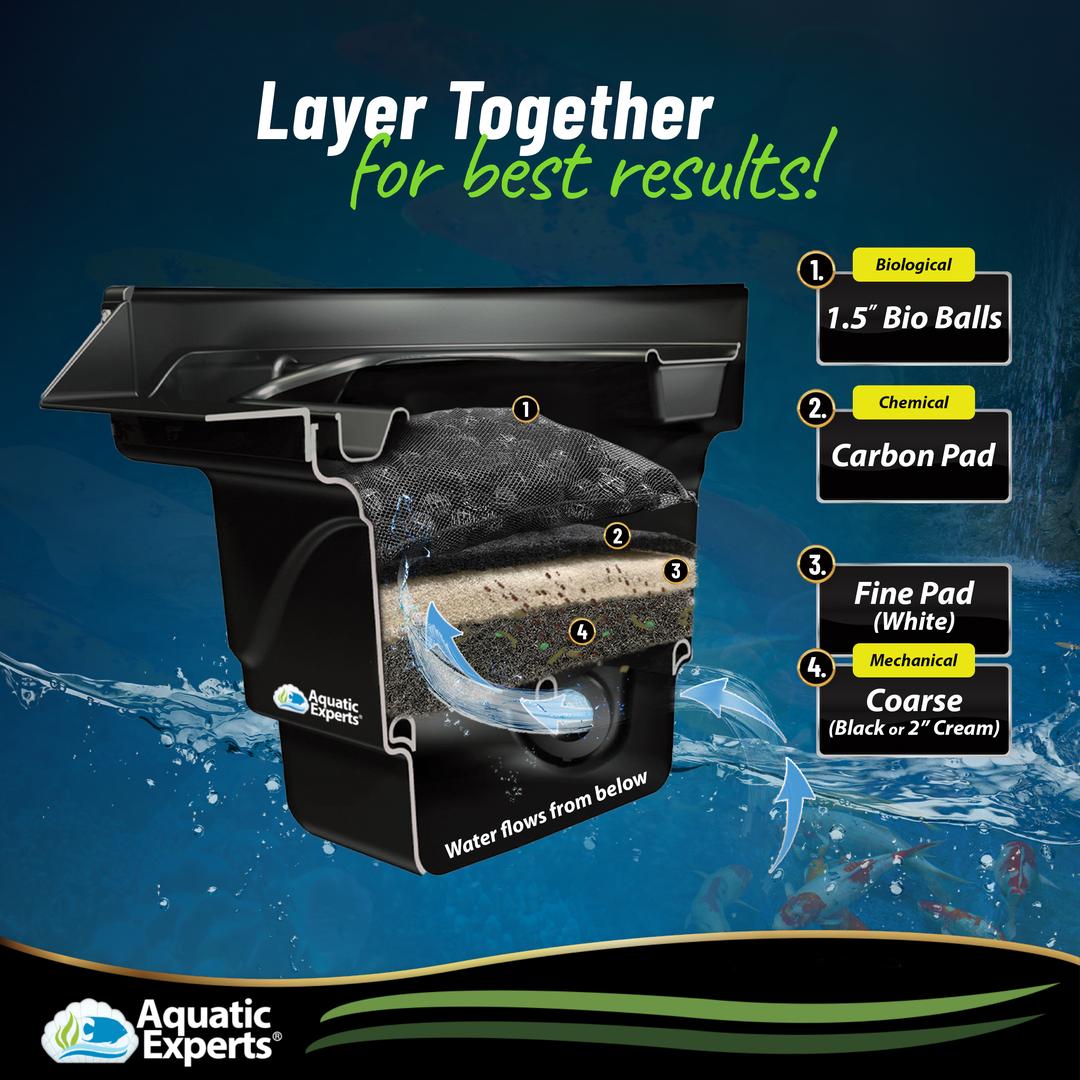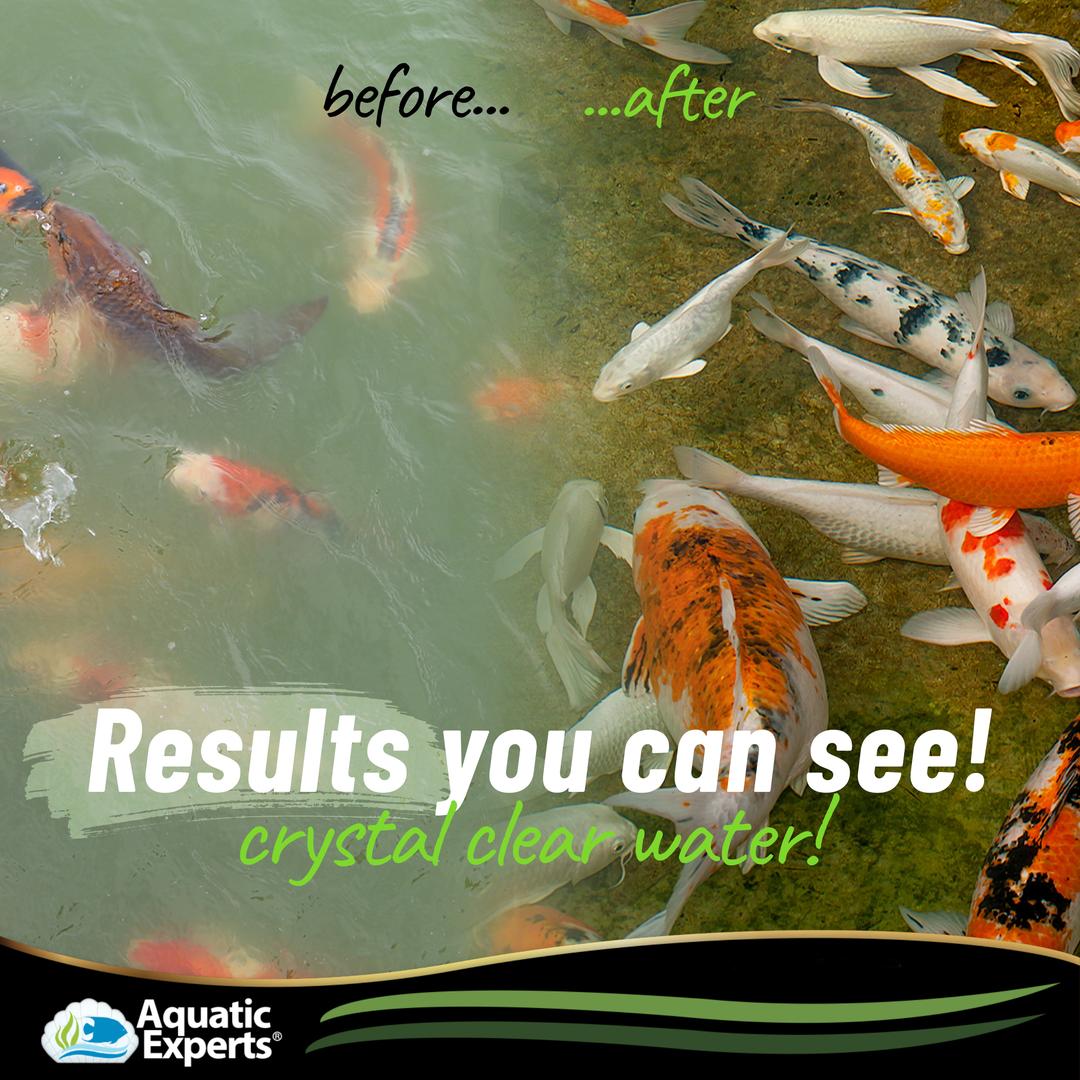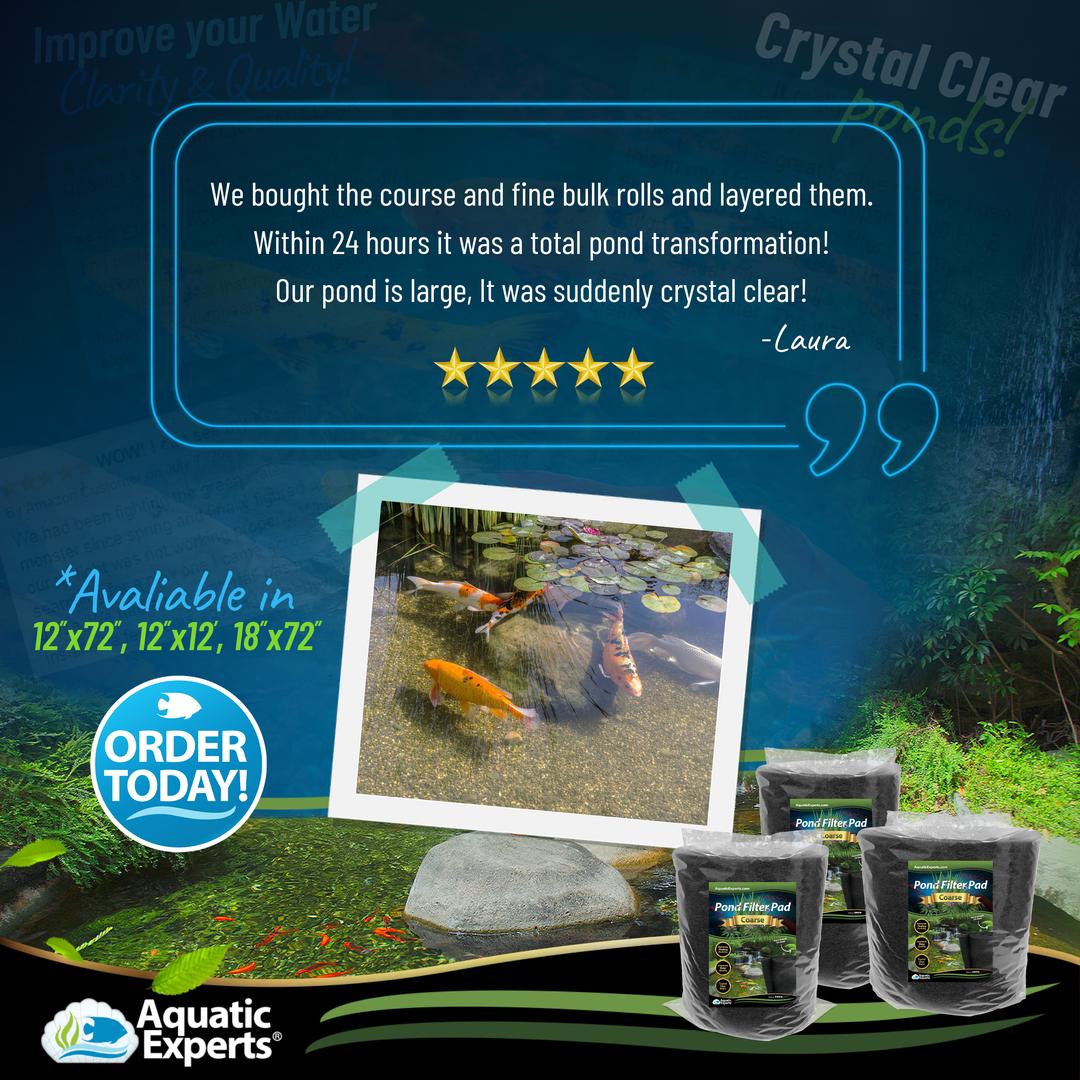 Classic Koi Pond Filter Pad COARSE – Black Bulk Roll Pond Filter Media, Rigid Ultra-Durable Latex Coated Fish Pond Filter Material US
& Free Delivery in the USA
100% Money Back Guarantee
Frequently Bought Together
UNIQUE LATEX COATED FIBERS - Provides extra durability and strength to handle the heavy solid waste of outdoor ponds. Its open fiber construction allows for high volumes of water to flow through the pad without premature clogging while producing crystal-clear water.
CUT-TO-FIT AND SAVE MONEY - Buying in bulk saves you money! Simply cut the Coarse Filter Pad to the right size you need for your outdoor filtration system. Custom cut-to-fit almost any pond filter, waterfall filtration, circulation system or skimmer.
EXCLUSIVELY MADE FOR KOI PONDS - Our proven filter pad provides excellent mechanical filtration while providing important oxygenation for your ornamental garden pond.
DURABLE AND REUSABLE - Our Custom Semi-Rigid and Durable Design resists warping, breaking, and tearing caused by leaves, twigs, and sticks. Easy to rinse clean with a garden hose and re-use many times. Perfect for Koi Ponds and Water Gardens!
ENVIRONMENTALLY FRIENDLY - Completely non-toxic to all fish and other aquatic life. The latex reinforced fiber structure is 100% inert will not interfere with water PH levels. PROUDLY MADE IN THE USA for Aquatic Experts!
Frequently Asked Questions