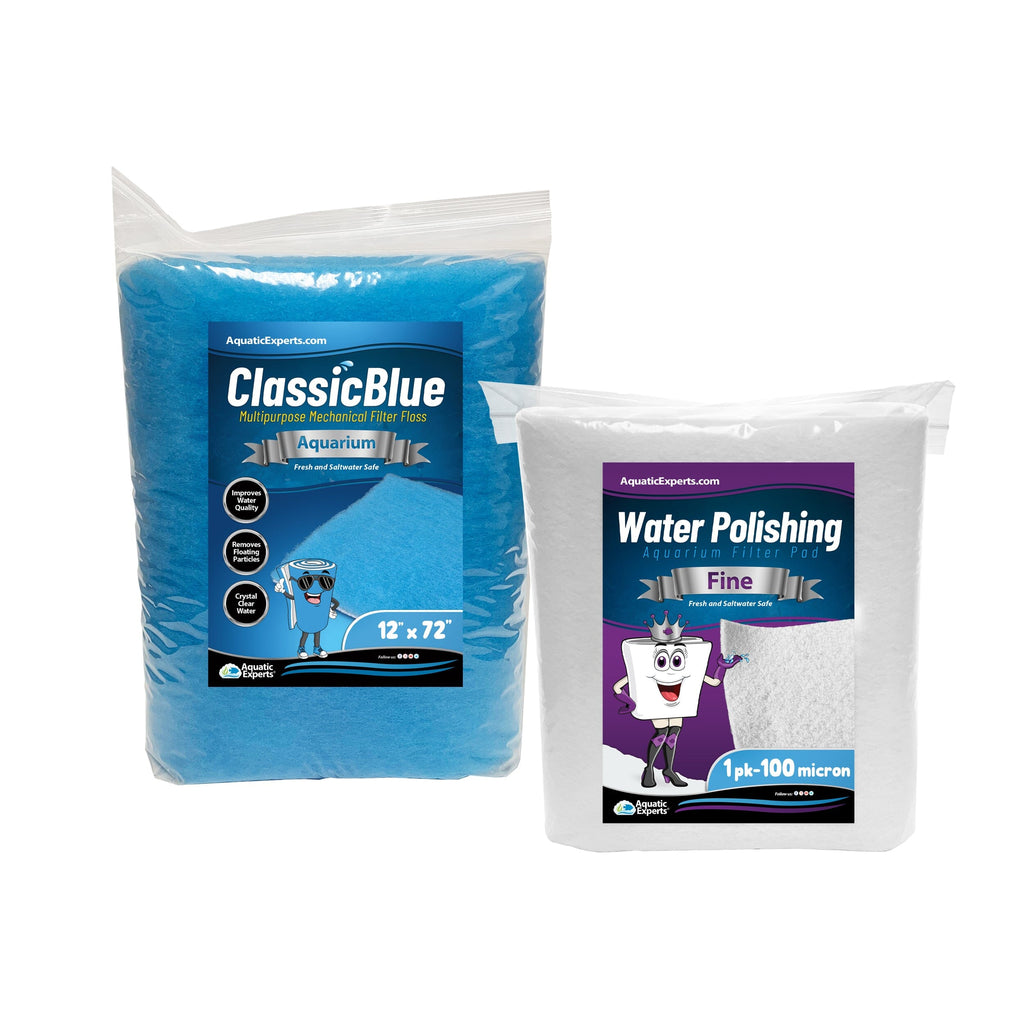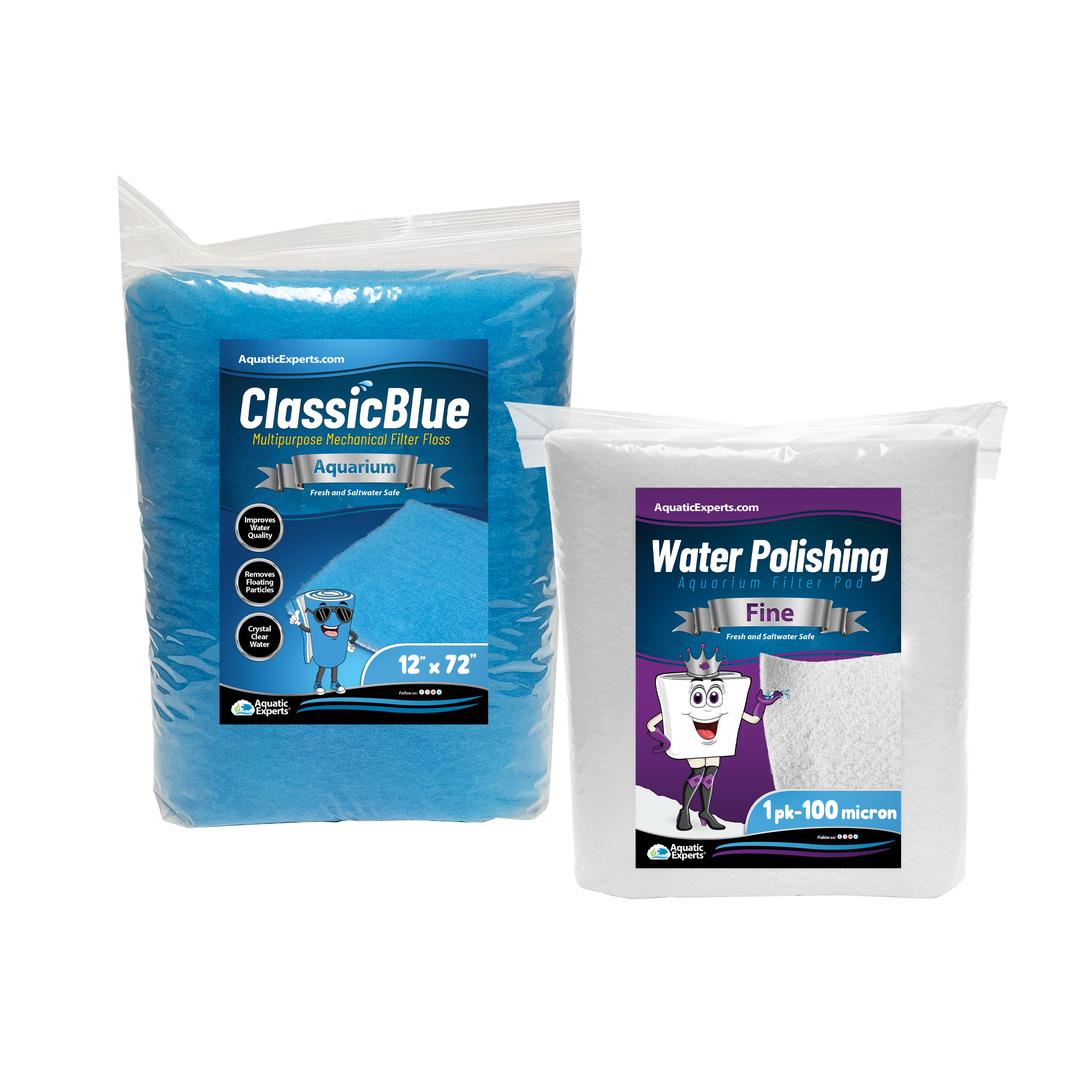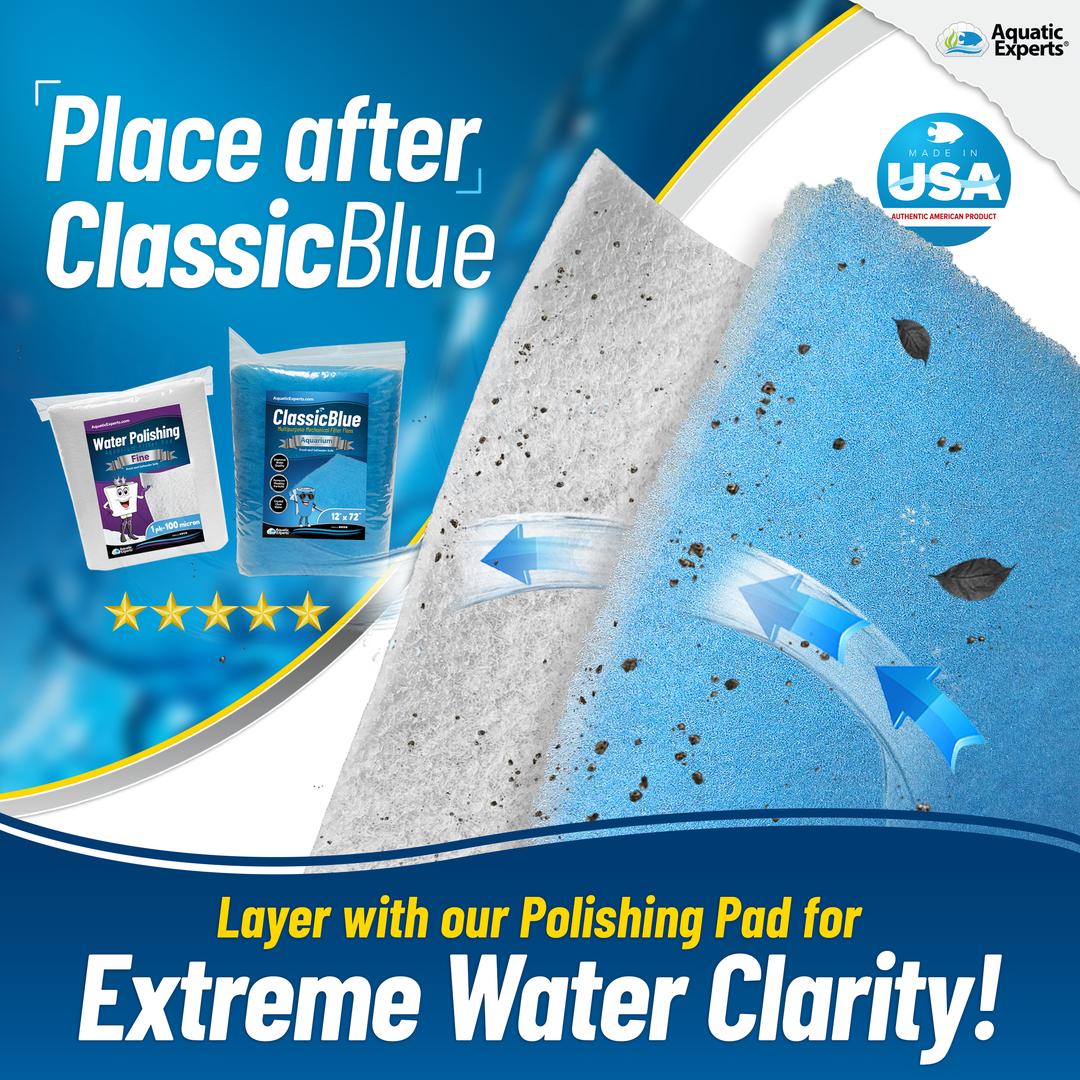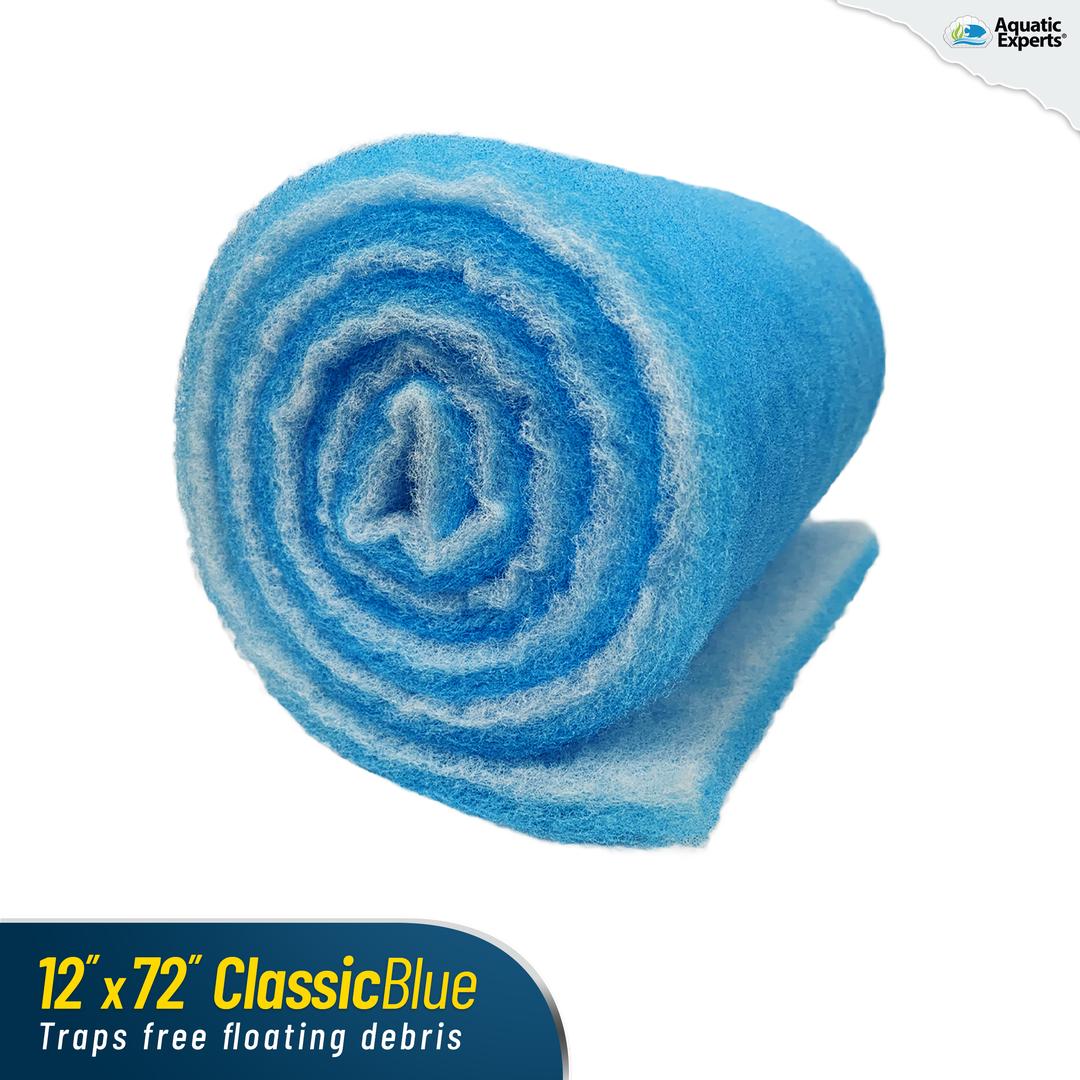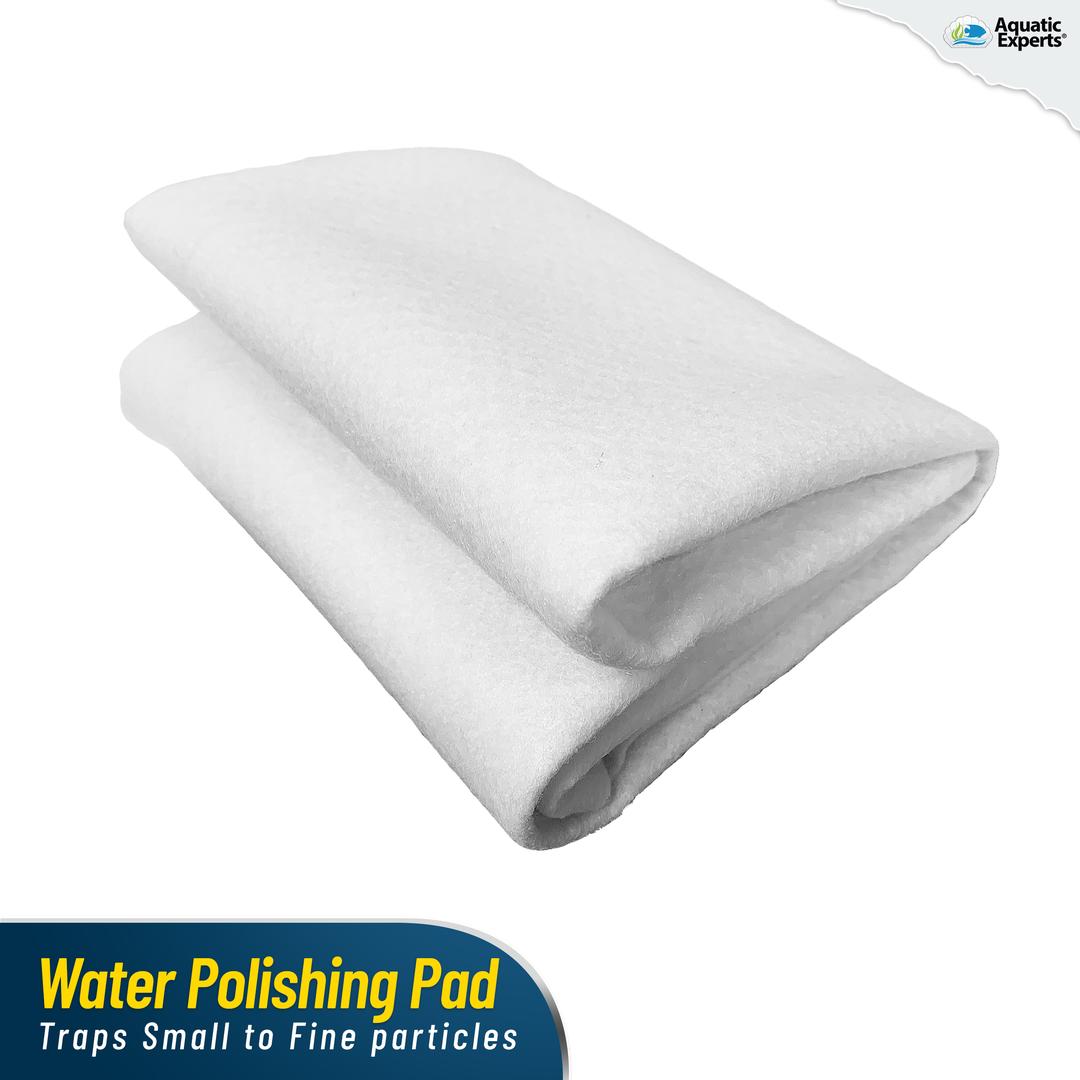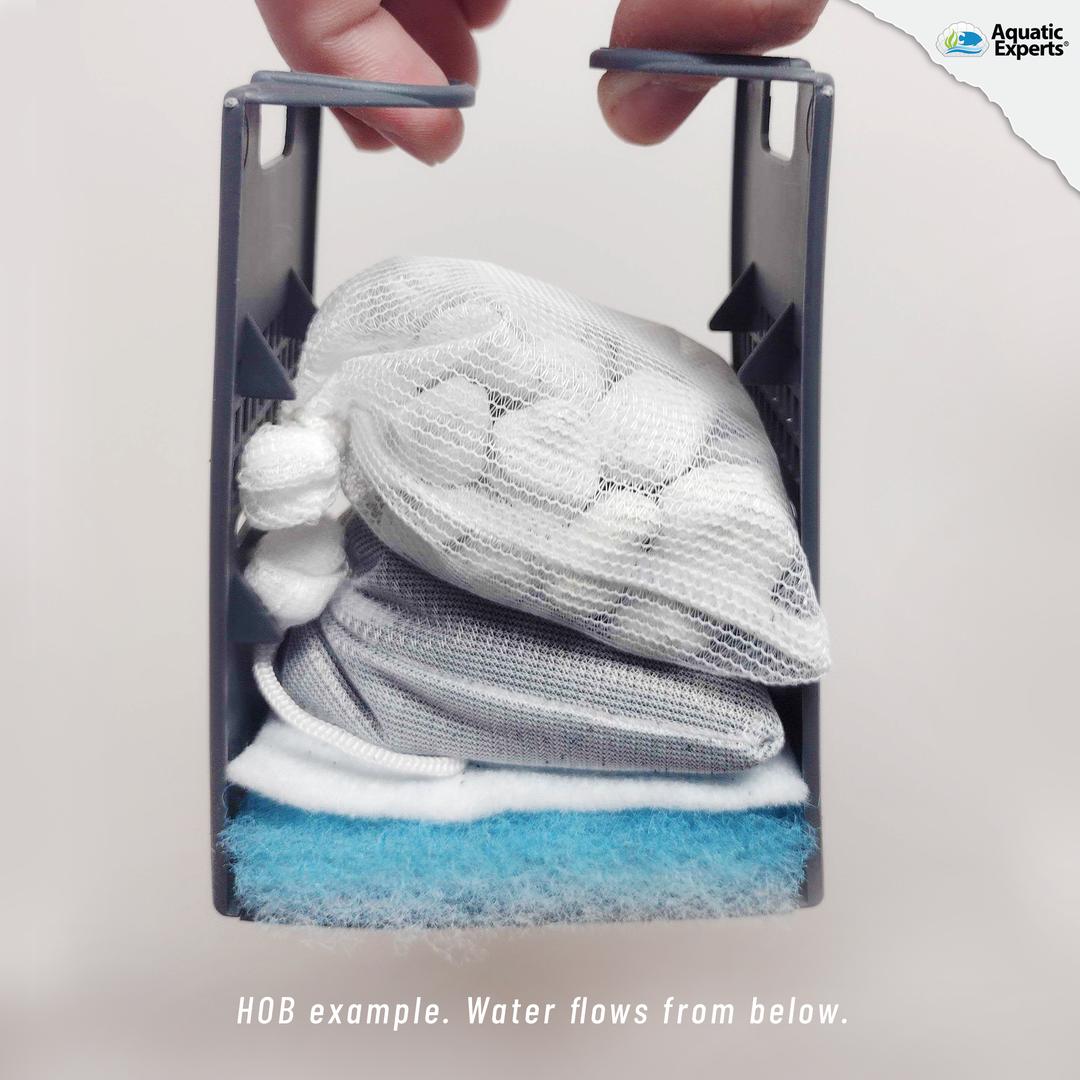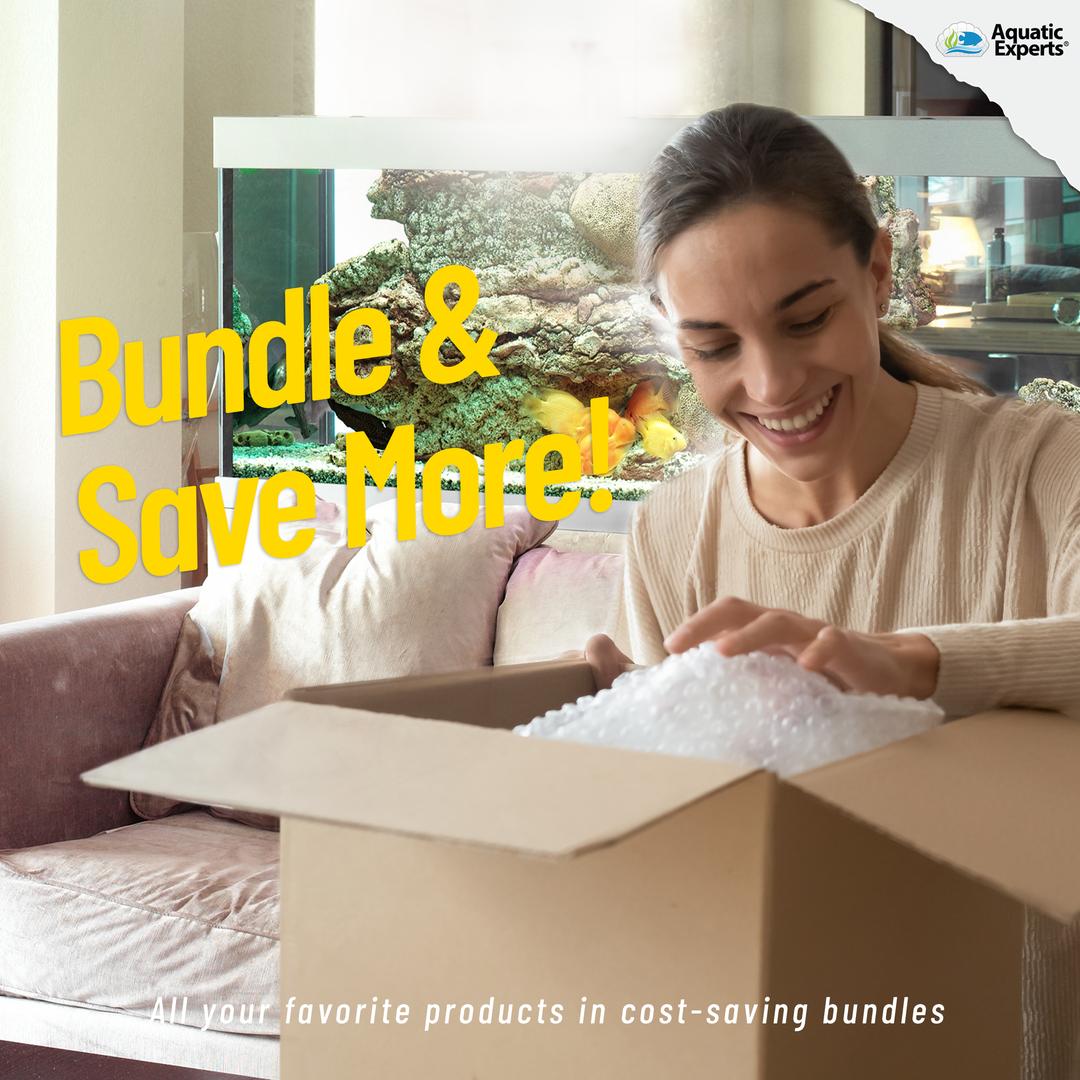 ClassicBlue 12" x 72" + Polishing Pad Filter Pad 100 Micron 1 pack
& Free Delivery in the USA
100% Money Back Guarantee
This bundle contains: 1 pack of Polishing pad 200 Micron and 1 pack of ClassicBlue Filter pad 12" x 72" x 0.75"

POPULAR CHOICE - Our Classic blue and white bonded filter pad is a popular multipurpose filter media perfect for freshwater or saltwater aquariums. The filter pads' resilient fibers trap floating debris to help KEEP YOUR AQUARIUM WATER CRYSTAL CLEAR; the open fiber construction promotes water flow and prevents premature clogging.

HIGH QUALITY AND DURABLE - Our aquarium filter floss is CONSTRUCTED OF DURABLE POLYESTER FIBERS bonded by our special resin which gives the media the STRENGTH TO LAST TWICE AS LONG as the rest. Blue pigment is added to our POLY FILTER PAD to holdfast resin to keep the color on the pad and out of your aquarium water longer than other filter media pads.

SPARKLING CLEAR WATER - Our 200 micron filter pad has a dense fiber network to effectively trap fine to extra fine particles floating in your aquarium water to produce sparkling clear water.

CLEARS TANK WATER FAST -  Fine particles pass through most aquarium filter media. Our aquarium polishing filter pad quickly improves water clarity by trapping fine particles that pass through prefilter media. You will see visibly clearer water and your tank will be cleaner.