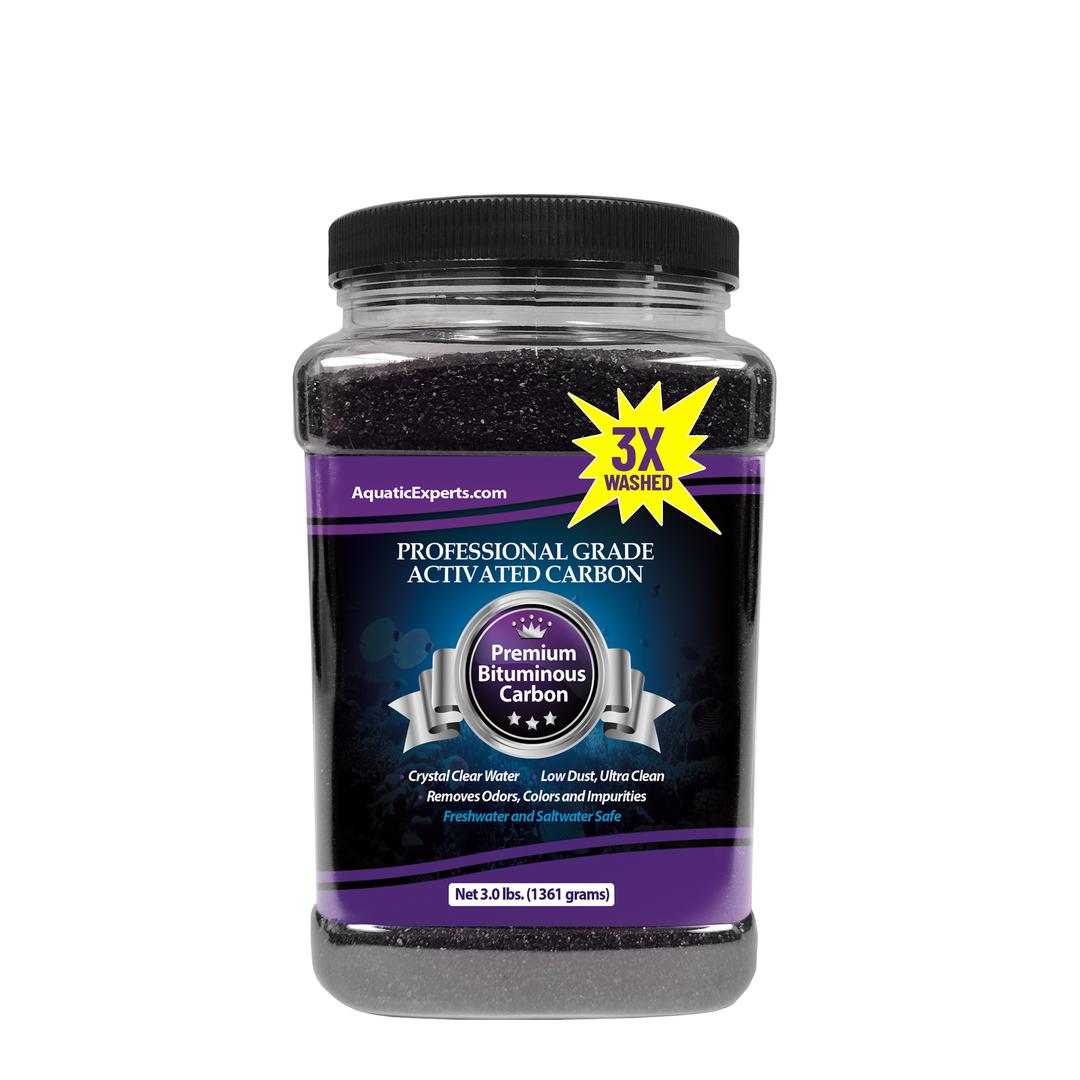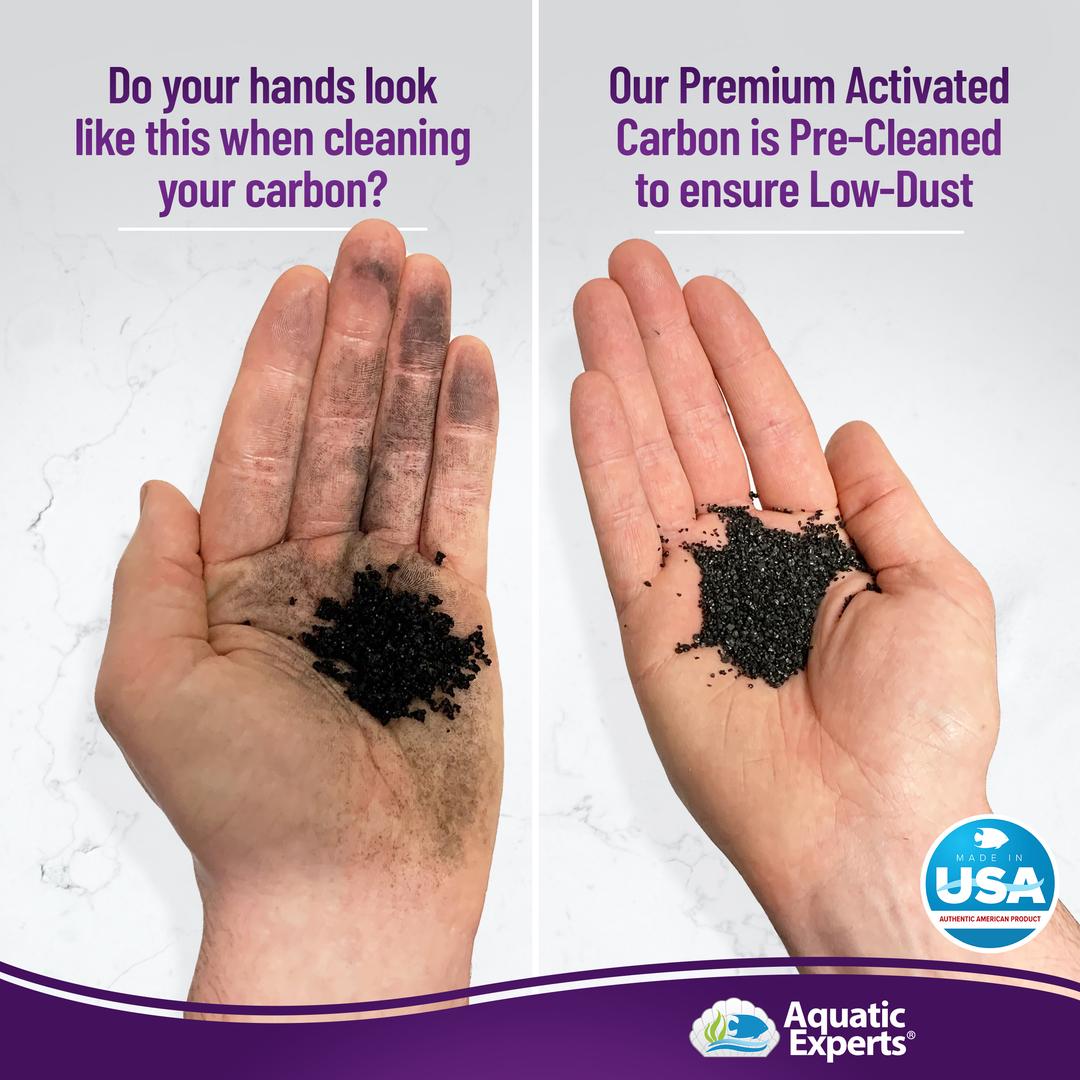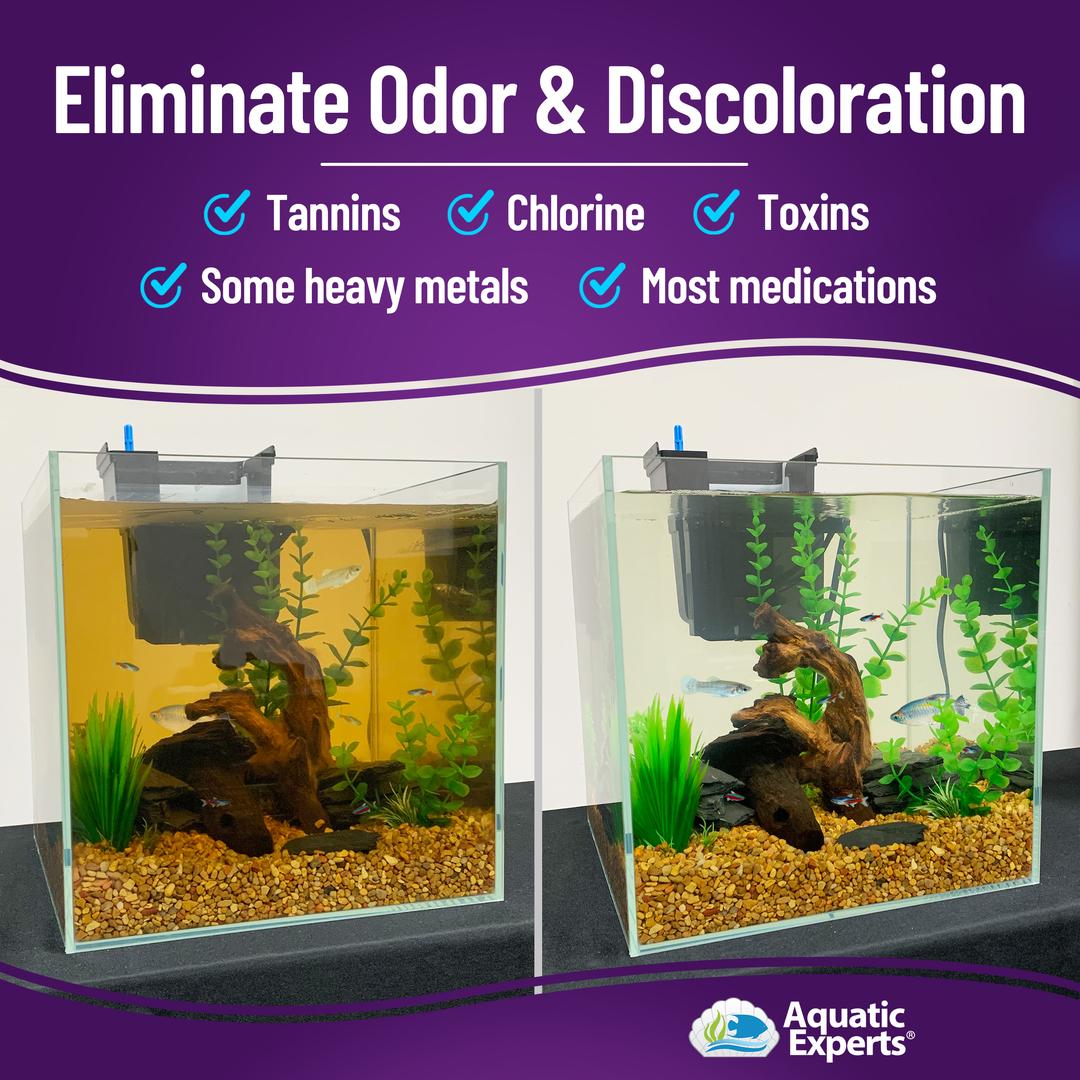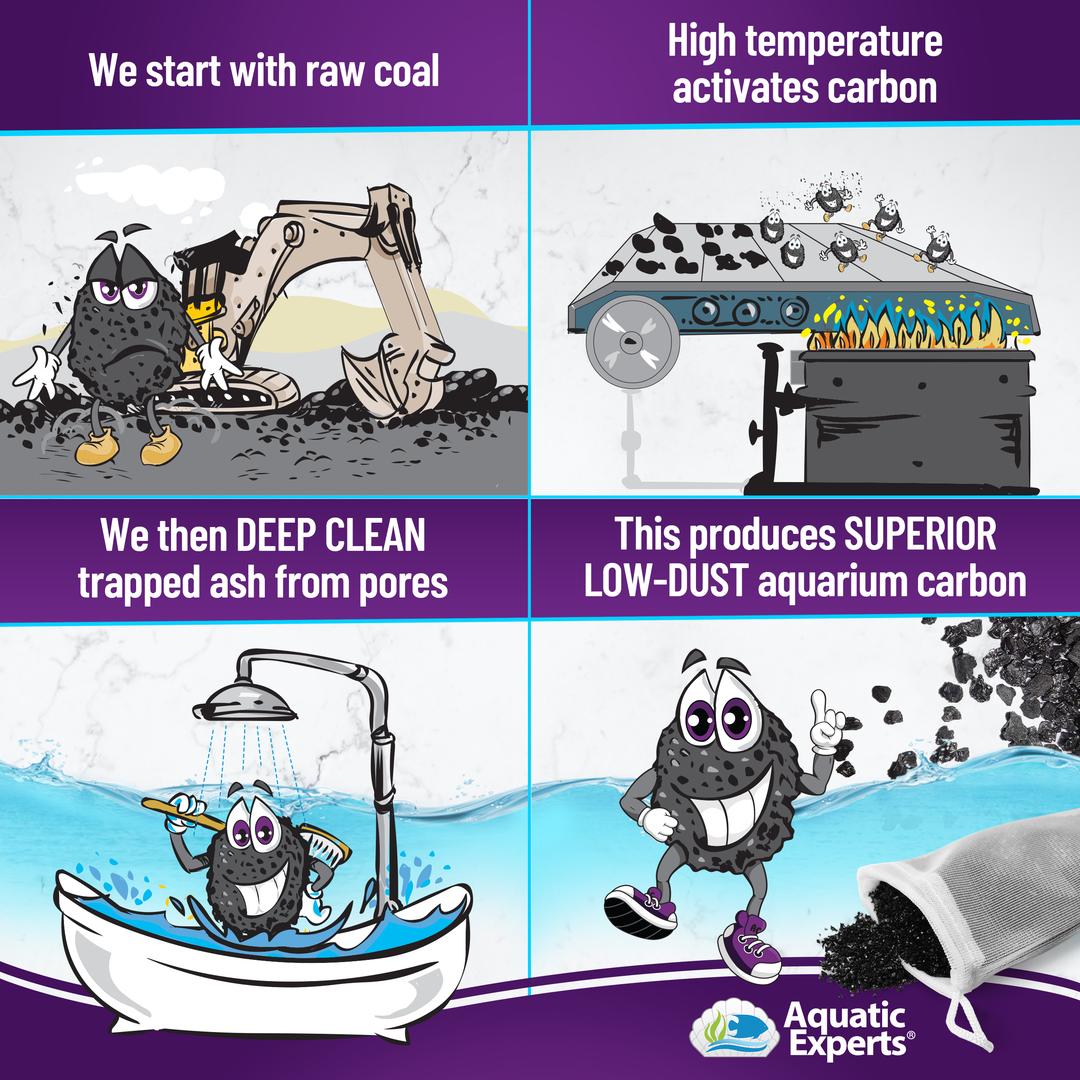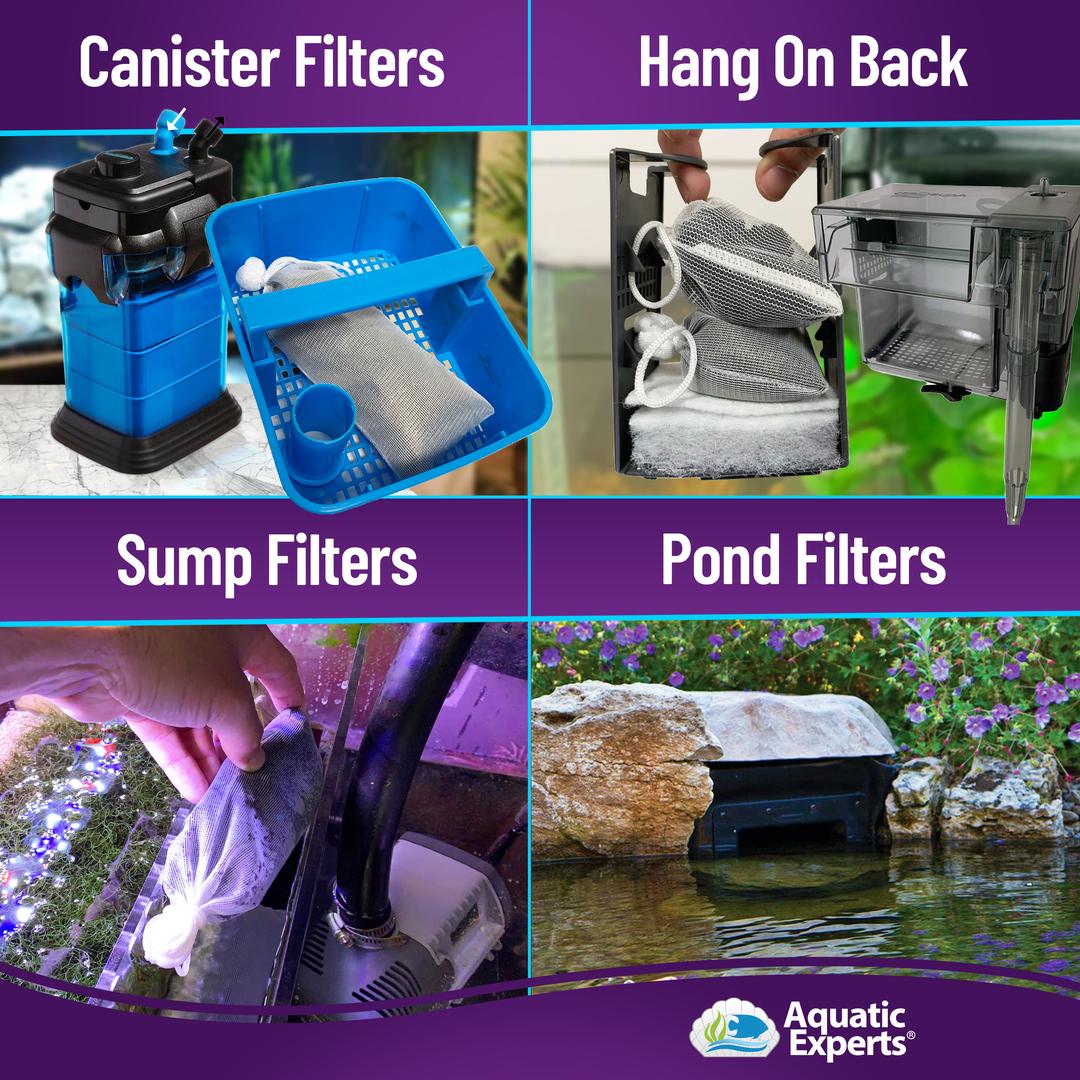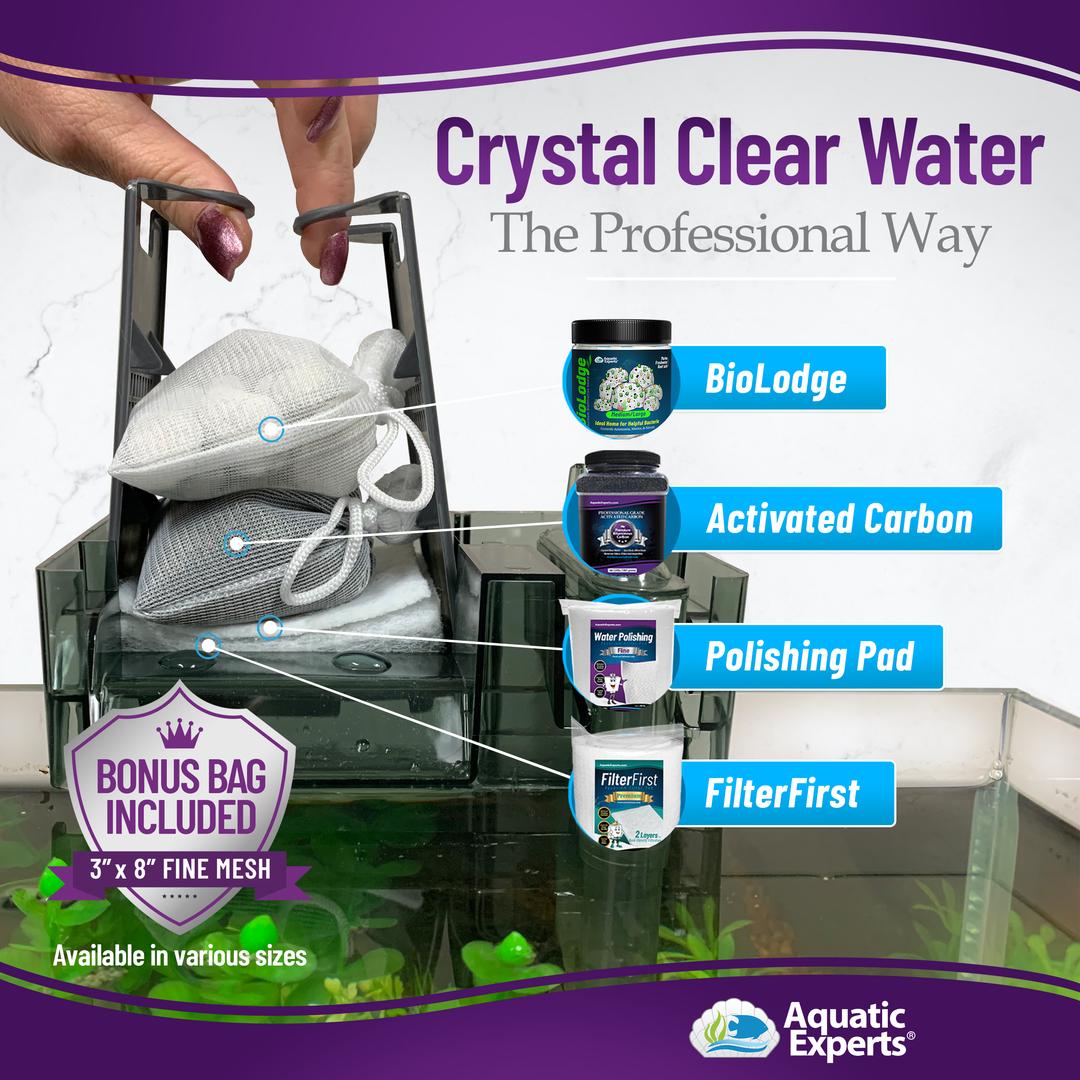 Premium Activated Carbon - Aquarium Filter Charcoal Media - Removes Odors
& Free Delivery in the USA
100% Money Back Guarantee
Frequently Bought Together
SUPERIOR PERFORMANCE! Our premium carbon has been super cleaned and is hungry to rapidly trap contaminants and toxins from your aquarium water. This is great for you because you will have a clearer, odor free aquarium while the exceptional water quality will help your aquatic friends thrive.

BREAKTHROUGH! A huge problem with other aquarium activated carbon is that the pores are packed with ash that a simple rinse will not wash away; these pores should be clear and clean. This problem is solved with our carbon! How? After heat activation, our carbon goes through a rigorous cleaning to deep clean the pores. You never have to suffer buying unclean carbon.

ELIMINATES ODOR AND DISCOLORATION! Our activated carbon, also known as activated charcoal, removes foul odors from aquarium water leaving a crisp clean smell. Our active carbon has large internal surface area which rapidly adsorbs dissolved pollutants from water including yellow-brown tint, toxins, chlorine, most medications, and some heavy metals. Our Premium carbon works best in our Fine Mesh Filter Media Bags (included) or similar bag.

CLEANER AND LAST LONGER! When rinsing typical carbon everything can get covered in black dust including your hands and sink. Our premium carbon makes rinsing easy since we clean and wash out a majority of the dust and fines. What makes our carbon last longer is our exclusive cleaning opens up large surface areas inside each granule allowing it to trap more organic

COMPLIMENTARY MEDIA BAG: package includes free reusable fine mesh media bag to use with our carbon or other filter media. The mesh bag will keep the carbon contained and still allow water to flow through.
Frequently Asked Questions