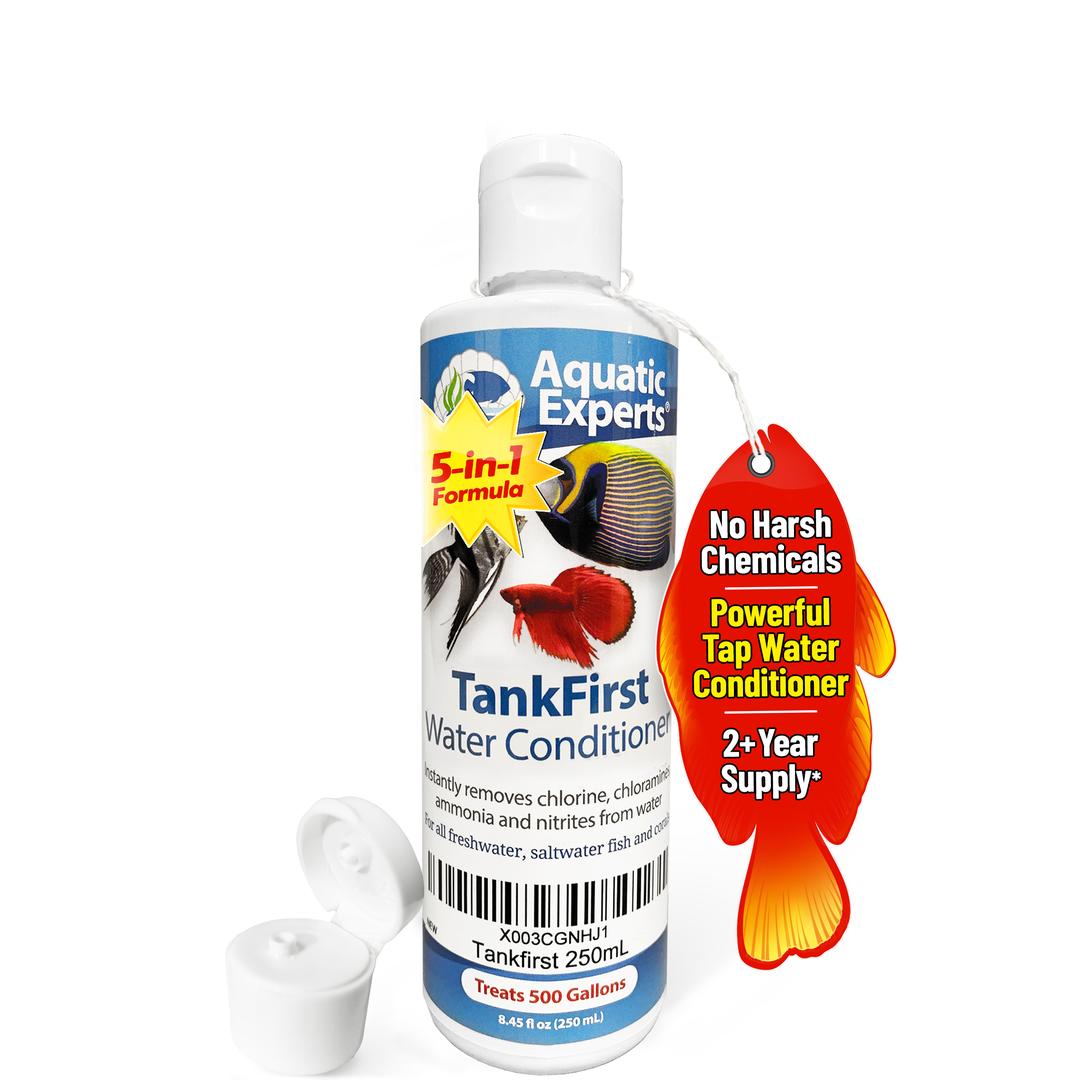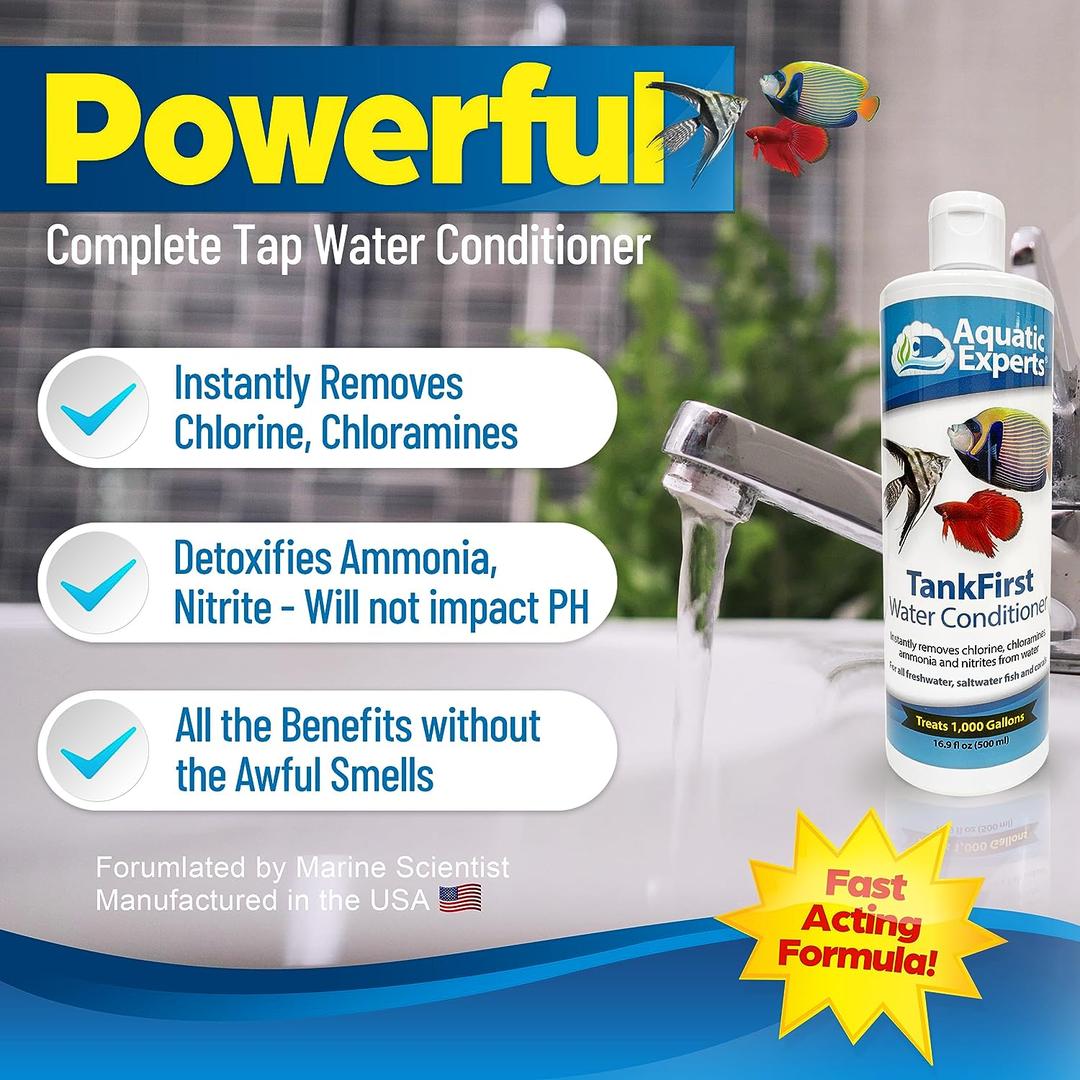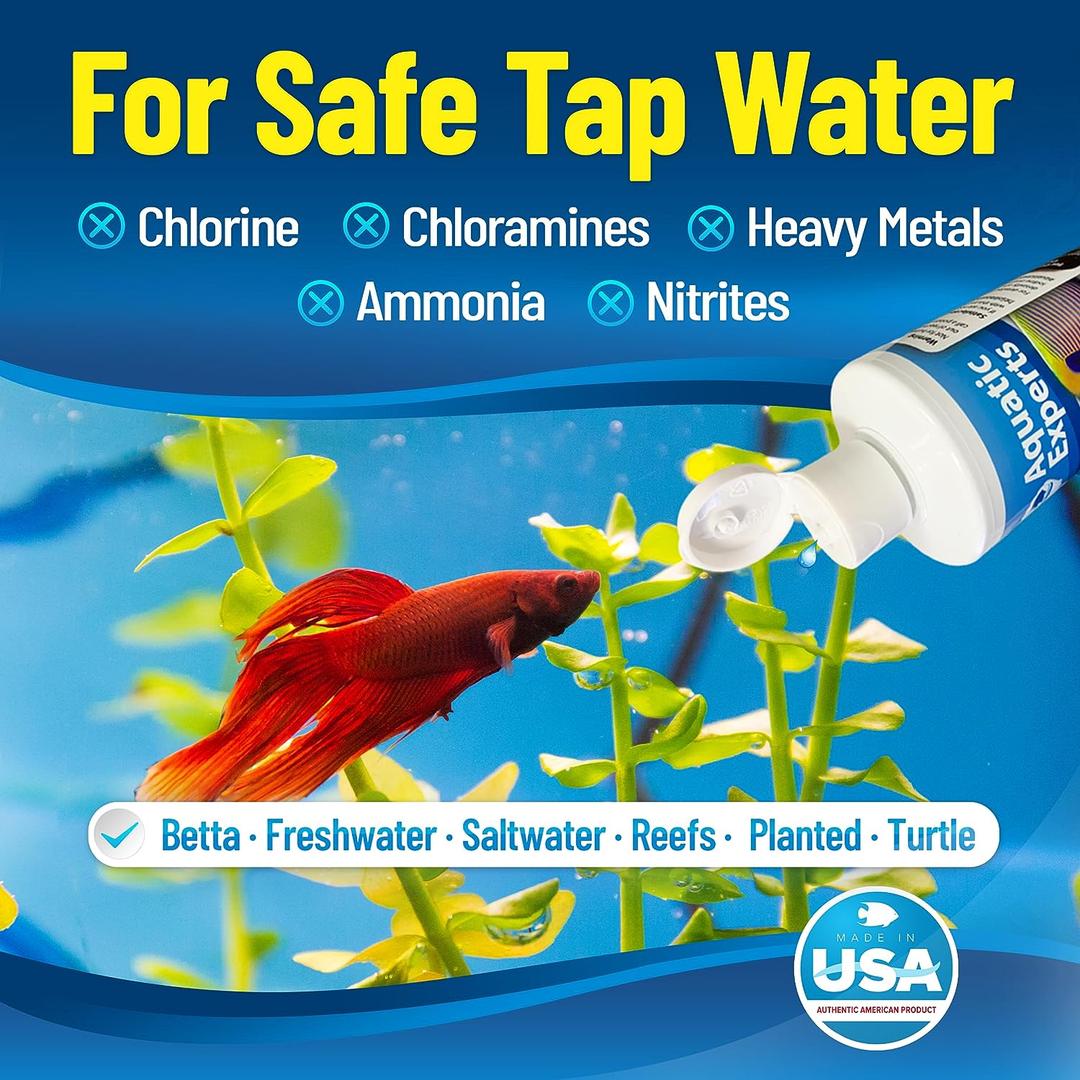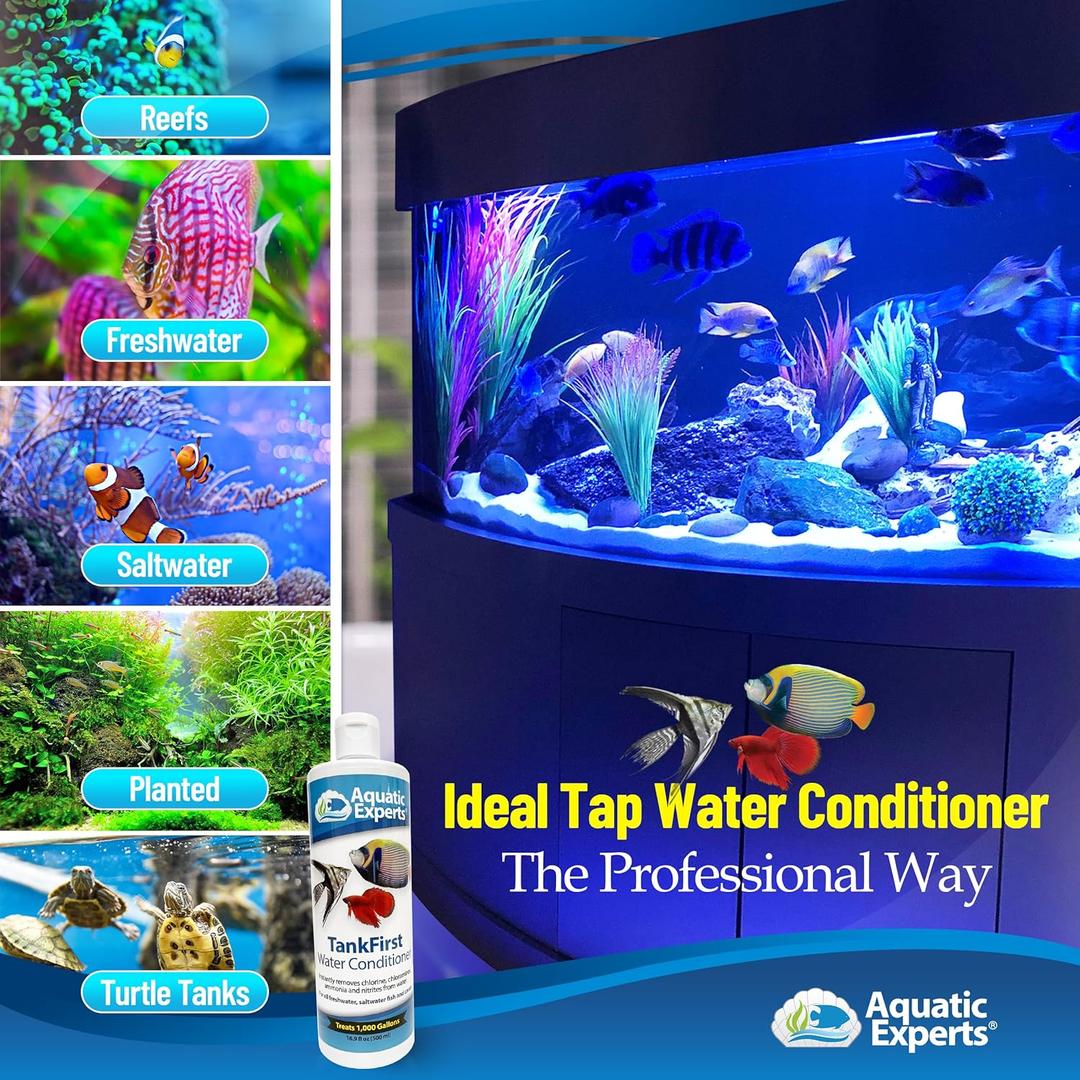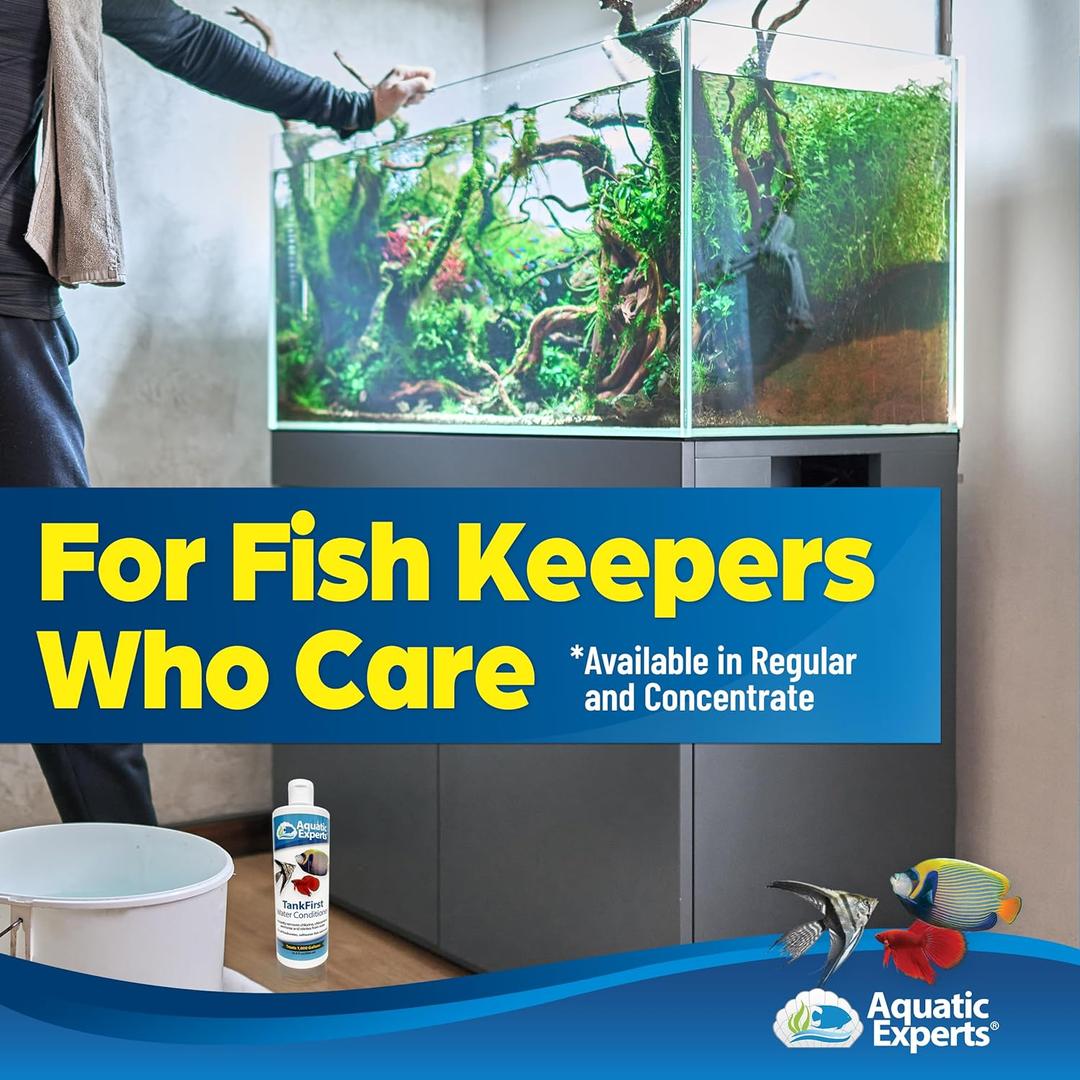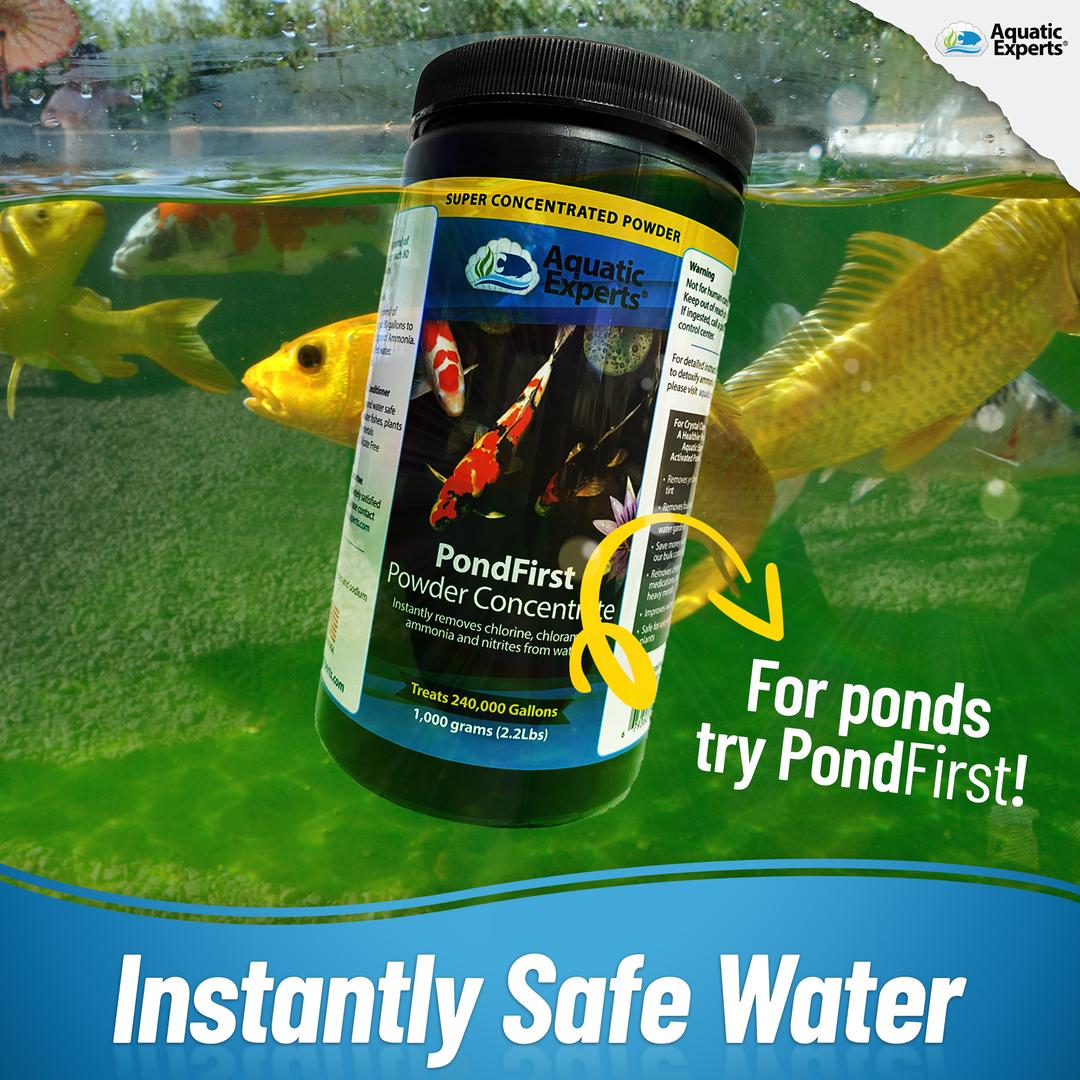 TankFirst - Water Conditioner - Perfect for Fresh and Saltwater Aquariums
& Free Delivery in the USA
100% Money Back Guarantee
Frequently Bought Together
CUTTING EDGE FORMULA! Makes tap water INSTANTLY SAFE by removing chlorine, and chloramines; detoxifies ammonia for up to 24 hours. Our 5 in 1 complete water conditioner is perfect for all freshwater, marine, and reef aquariums. You can find our dosage charts here.

POWERFUL AND GENTLE! Our Premium Water Conditioner is PROVEN and TRUSTED for use with all freshwater and saltwater species including live corals and other invertebrates such as shrimps and snails. Even THE MOST SENSITIVE FISH ARE SAFE and it is the perfect choice for live planted aquariums and as a betta water conditioner.

NO AWFUL SMELL! The problem with other aquarium water conditioners is that some smell horrible. Hobbyists pour these stinky products into their aquariums filled with their favorite aquatic pets and, yes fish can smell them. And what if it spills on the floor - YUCK! Our TankFirst Concentrate water conditioner SOLVES THIS PROBLEM by using natural additives that have all the benefits without the foul odor. You and your fish never have to suffer again!

REMARKABLE RESULTS! Use our TankFirst fish tank water conditioner when adding water lost by evaporation, during water changes, as well as when ammonia and/or nitrite levels are measurable. For exact details of how to use our water conditioner to remove ammonia and nitrite see the instructions below.

SMALL TO HUGE TANKS! Our built-in-drip cap makes it easy to treat small fish tanks; our advanced blend makes TankFirst economical and perfect as a betta water conditioner. The cap doubles as a teaspoon measure for larger aquariums, and for ponds we offer a selection of larger bottles plus our powerful 5X concentrate water conditioner. Still not enough? Go bigger with our extreme concentrated powder.
TankFirst Regular - Liquid
*Measurement using drip cap
Add 8 Drops (1/5tsp.) for each 1 gallons of new water.
TankFirst helps in unusual situations such as overcrowding or overfeeding by binding with ammonia and nitrite making them non-toxic to aquatic life for up to 24 hours, until the aquarium's biological filter catches up and/or a partial water change is completed.
*Measurement using bottle cap
Add 1 Capful (5mL) for each 10 gallons of new water.
*Instructions to treat high levels of Ammonia
Be sure to reduce feeding until ammonia and nitrite is no longer present and any dead livestock are removed. If high levels of ammonia and nitrite are not the result of the initial nitrogen cycle, it is best to reduce the levels through a partial water change and use TankFirst as directed.
1. Test ammonia with an ammonia salicylate reagent test kit rather than Nessler's reagent to get an accurate reading of amount of ammonia present in water.
2. Add 5 ml (1 capful) per 10 gallons of water to treat entire system for each 1 ppm of ammonia or nitrite measured on test kit. Keep pumps and filters running.
3. Wait 10 minutes; re-test ammonia concentration in aquarium water and repeat treatment if needed.
4. TankFirst can be safely re-dosed every 24 hours.
Frequently Asked Questions