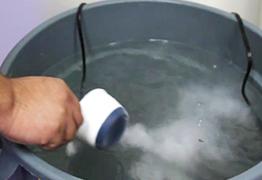 If you have your own RO filter system, you must premix your saltwater before adding it to the aquarium. Begin by filling a 5-gallon bucket or larger non-toxic container read more...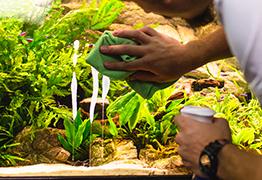 As I was working on my reef aquarium the other day I realized that this quick tip might help others! Read more...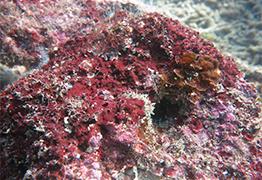 Many reef and saltwater aquarium hobbyists prefer the look of coralline algae covering the live rock in their aquariums. Coralline algae turn the natural dull appearance of live rock, read more...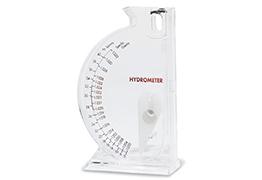 Water will evaporate from your aquarium and need to be replaced on a regular basis. When adding replacement water only use prefiltered water i.e. reverse osmosis, read more...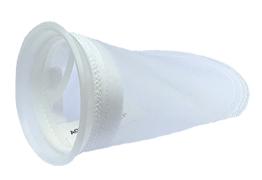 Our heavy-duty mesh filter socks are constructed to be cleaned and reused many times. There are two popular methods to clean mesh filter socks.  Read more...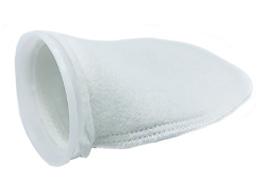 Many people have asked us about the best way to clean their filter socks.  Some people will take their aquarium filter socks and simply clean them at a sink. Read more...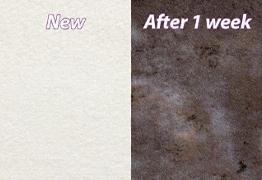 Our Polishing Filter Pad's dense fiber network traps large to very fine particles floating in your freshwater or saltwater aquarium to produce sparkling clear water. Read more...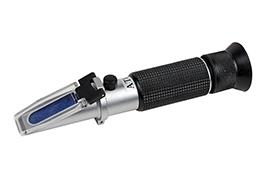 Refractometers are excellent devices to measure salinity and specific gravity in salt water and reef aquariums as long as they are calibrated correctly. I typically calibrate my refractometer every couple of uses. Read more...

A noisy aquarium water pump can be irritating, especially when it is in the same room as your television or stereo - you are forced to crank up the volume. There are several reasons which cause an internal water pump to be noisy and most are easy to fix. Read more...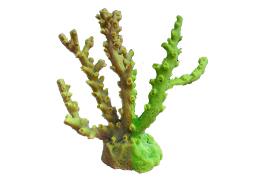 When new decorations are placed into an aquarium they look great, but over a period of weeks and months they begin to get covered in brown and green algae; they no longer have that crisp, clean look and are in need of some cleaning. Read more...