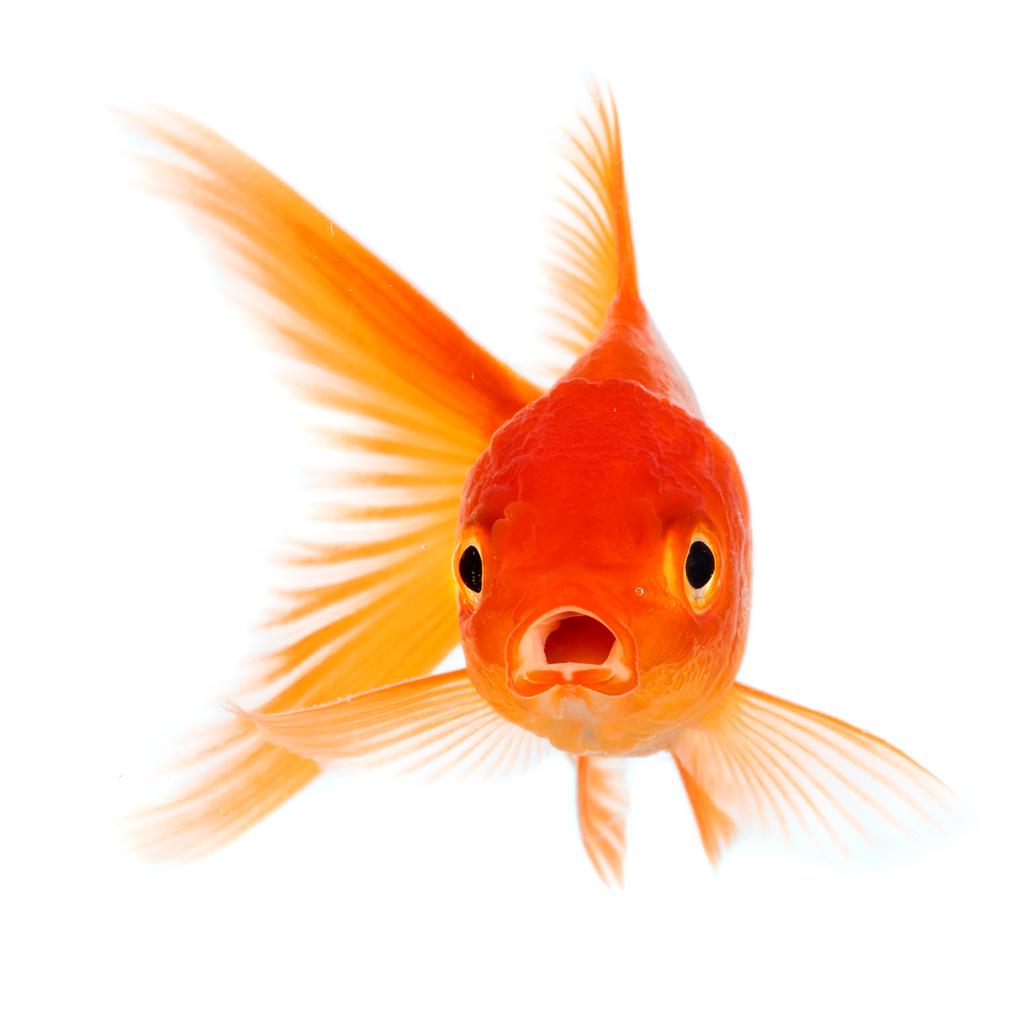 How To Diagnose and Fix A Smelly Fish Tank
Although many aquarium owners complain about an odor coming from their tank, a well-maintained aquarium should not have a noticeable smell. If you do catch a fishy whiff coming from the water, it means there might be something more going on. Aquatic Experts is here to help you diagnose the problem!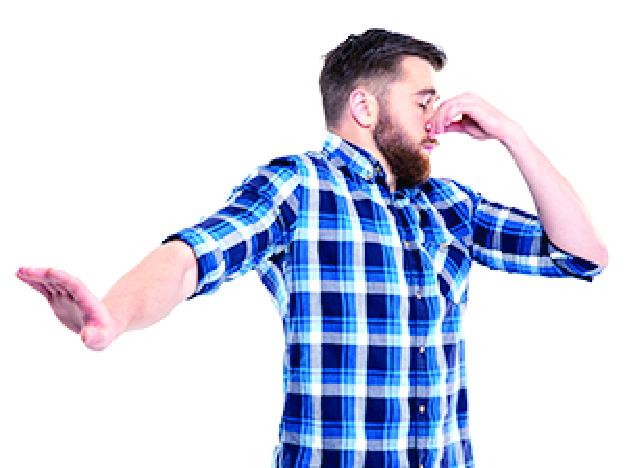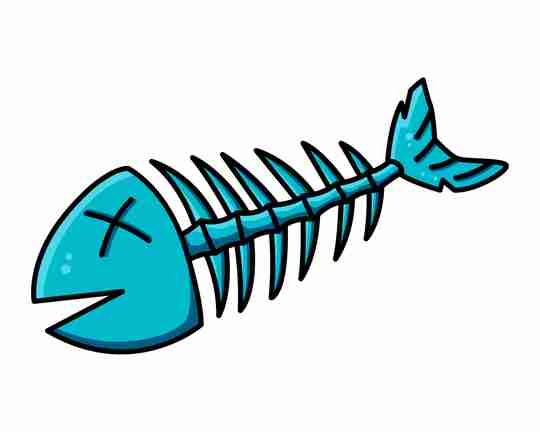 First is Dead Fish: An obvious culprit could be a deceased fish. Small fish can end up hidden behind decorations - although a small fish may not make a noticeable smell. As they decay they'll release a lot of foul-smelling sulfate compounds. Decomposition also releases ammonia, which contributes to a "fishy smell."
Keep track of the fish in your aquarium so that you'll notice when they go missing. If you notice an odor and fail to notice a fish that should be there, you'll know to send out a search party. If you find a body, that's likely the source of the bad smell.
Dead Plants: Likewise, decaying plants will release smelly compounds. Even if a plant isn't fully dead if it's struggling it may be dropping dead leaves. Roots can also be slowly rotting away without a lot of obvious signs unless you're really looking - especially if you have a well-planted aquarium. Corals can also get stinky when they die.
Check plant health regularly and clean up loose leaves before they start breaking down. Some plants are known for having thick rhizomes as part of their roots, which make for a large bit of organic material to rot.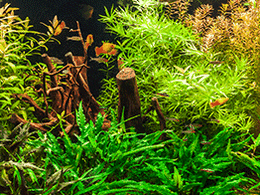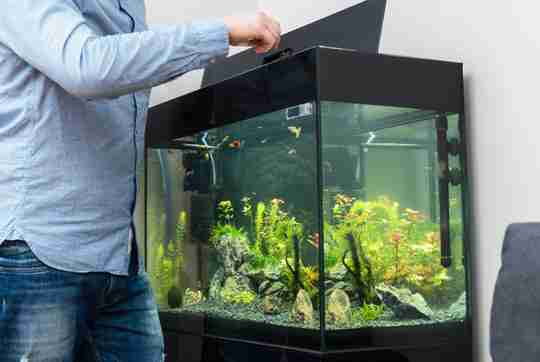 Overfeeding: Uneaten food has nowhere to go until you vacuum it out of the tank. Chronic overfeeding leads to organic rotting sludge that, you guessed it, smells bad and releases ammonia. It will also raise nitrate levels, feeding algae in your aquarium.
Like with most problems, regular water changes are always a good idea. To avoid leftover food, only feed as much as your fish will eat within a couple of minutes. Feed a pinch at a time so you can watch to make sure it's all getting eaten. Clean-up crew like catfish, snails, and hermit crabs in marine aquariums will help consume leftovers; bear in mind, though, that they still contribute their own waste. It's better for the aquarium to avoid leftovers in the first place and vacuum what you can.
Ammonia build-up: As mentioned above, what most people describe as smelling "fishy" is predominantly ammonia. Nearly all living things produce ammonia as a waste product, including your fish. Beneficial bacteria in the tank should break it down, but that can be disrupted, leading to a stinky tank. Even when the bacteria do their job, the nitrogen products they leave behind can become both smelly and toxic to fish.
Removing nitrogen and other organic compounds is the primary reason for doing regular water changes. Large, deep cleanings are never recommended because they disturb and remove the beneficial bacteria. Instead, make sure you're changing about 10-20% every week or so. Use a gravel vacuum to get solid waste out before it can break down into ammonia.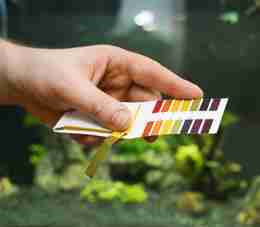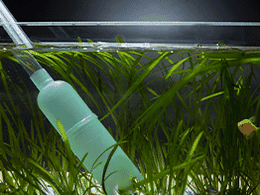 Gravel or substrate: Fish poop can sink down between grains of gravel, sand, and rock, where it continues to break down. If the substrate is particularly thick and left undisturbed for a while the oxygen deep in the substrate will get used up. Anaerobic bacteria thrive in those conditions, which produce particularly pungent compounds as waste.
As noted before, use a gravel vacuum when doing water changes so that the junk buried in the substrate gets removed. Agitating the substrate will prevent pockets of anaerobic growth from building up. You may be able to add diggers like loaches or snails to help turn the gravel.
Clogged filter: Good water flow through the filter is vital to a healthy aquarium. When the filter is clogged, water flow slows. This leads to poor oxygenation and more anaerobic growth; it reduces the ability of bacteria to break down ammonia. This occurs in both the aquarium itself and inside the filter. What little bit of water flow there is will carry the nasty compounds out of the filter and into the aquarium, where you can smell them.
The solution is simple: clean your filter pads often. Ideally, you should clean or replace them once a week along with your water changes. Cartridges with carbon should be replaced every three to four weeks. Luckily, Aquatic Experts can help! Our FilterFirst Premium filter pads are easy to use and inexpensive to buy. We have a wide variety of filter pad solutions to fit your aquarium's needs.
Water Conditioner: Believe it or not, your water conditioner can contribute to a bad, rotten-egg smell coming from your aquarium. You've almost certainly noticed that smell coming from the bottle whenever you open it. Most aquarium water conditioners use sodium thiosulfate or another sulfur-containing compound. That sulfur gives it a terrible odor. Overdosing the water conditioner will lead to a smelly tank.
Avoiding too much water conditioner is easy enough. Or, you can avoid having to think about it all together with Aquatic Experts' TankFirst water conditioner, which is formulated to be effective without a bad smell!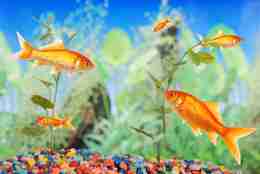 Regardless of the source of the smell, the first thing to do is a 10-20% water change, followed by changing out the carbon in your filter (or adding carbon). Activated carbon traps organic waste so it can be removed - including most of the molecules responsible for a foul-smelling aquarium. After that, follow the steps above to diagnose the issue and make the appropriate corrections. A healthy aquarium should not smell bad, so if you notice it that means something is going wrong. With our help, though, you'll resolve the problem in no time so you can get back to enjoying the sight and not the smell!