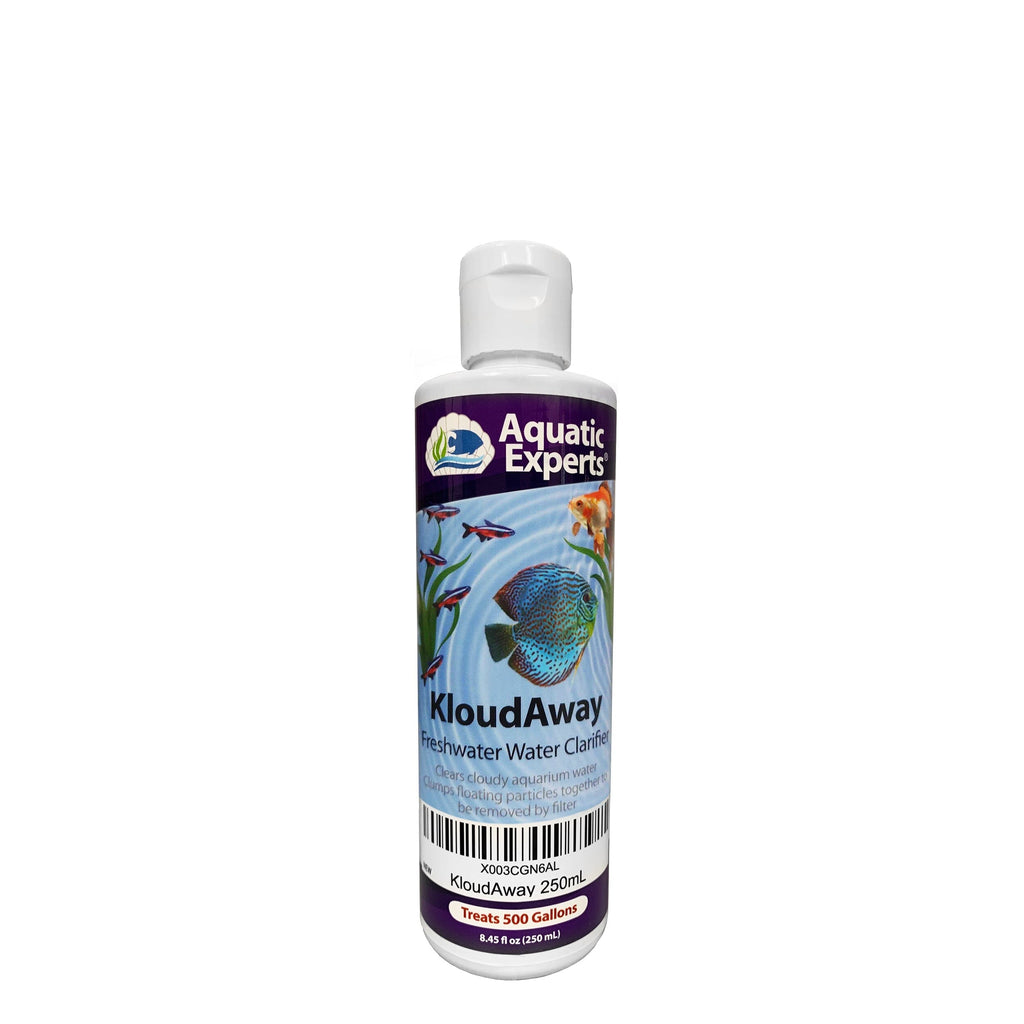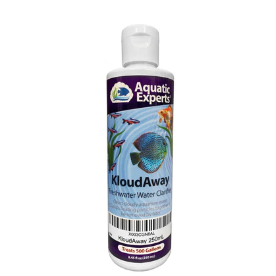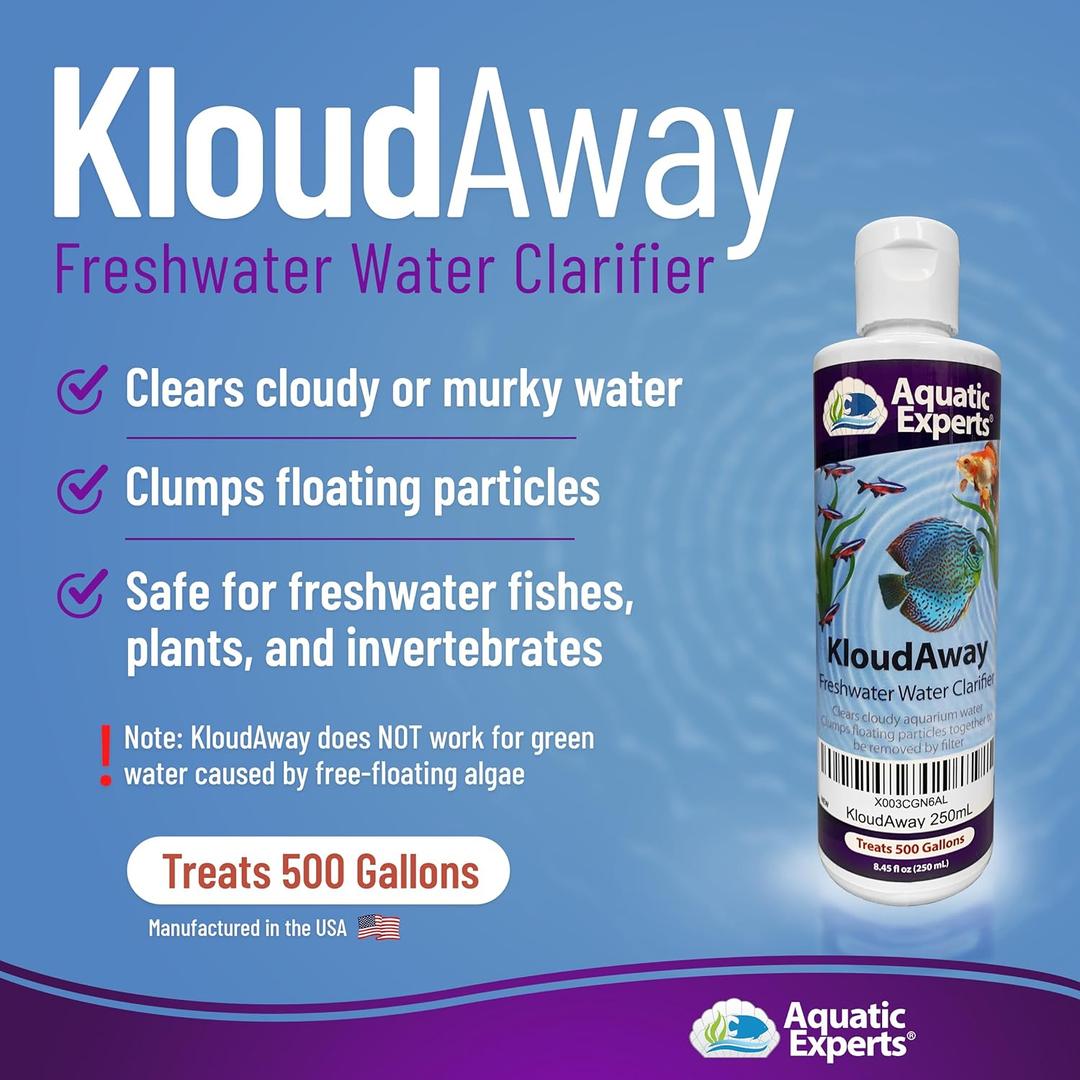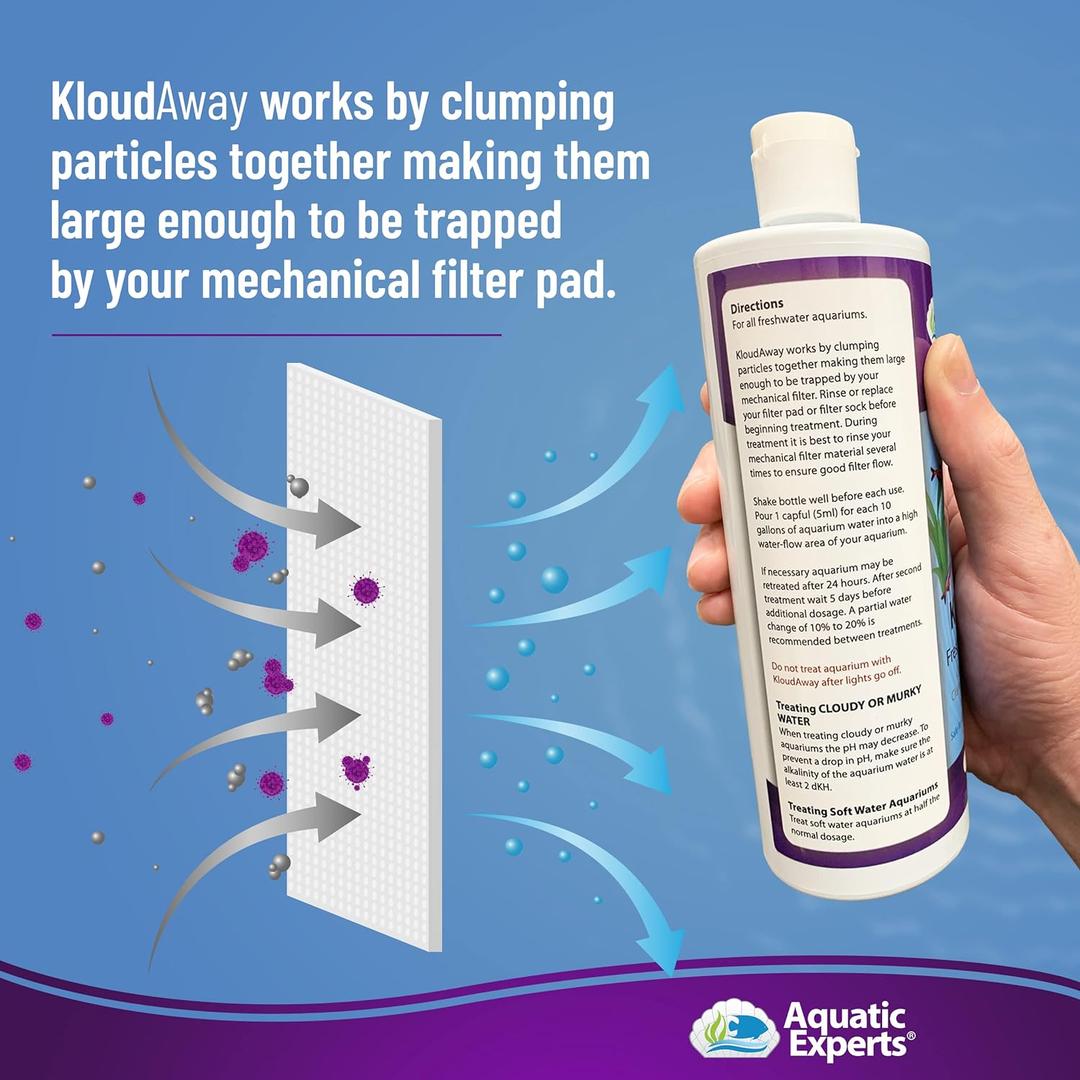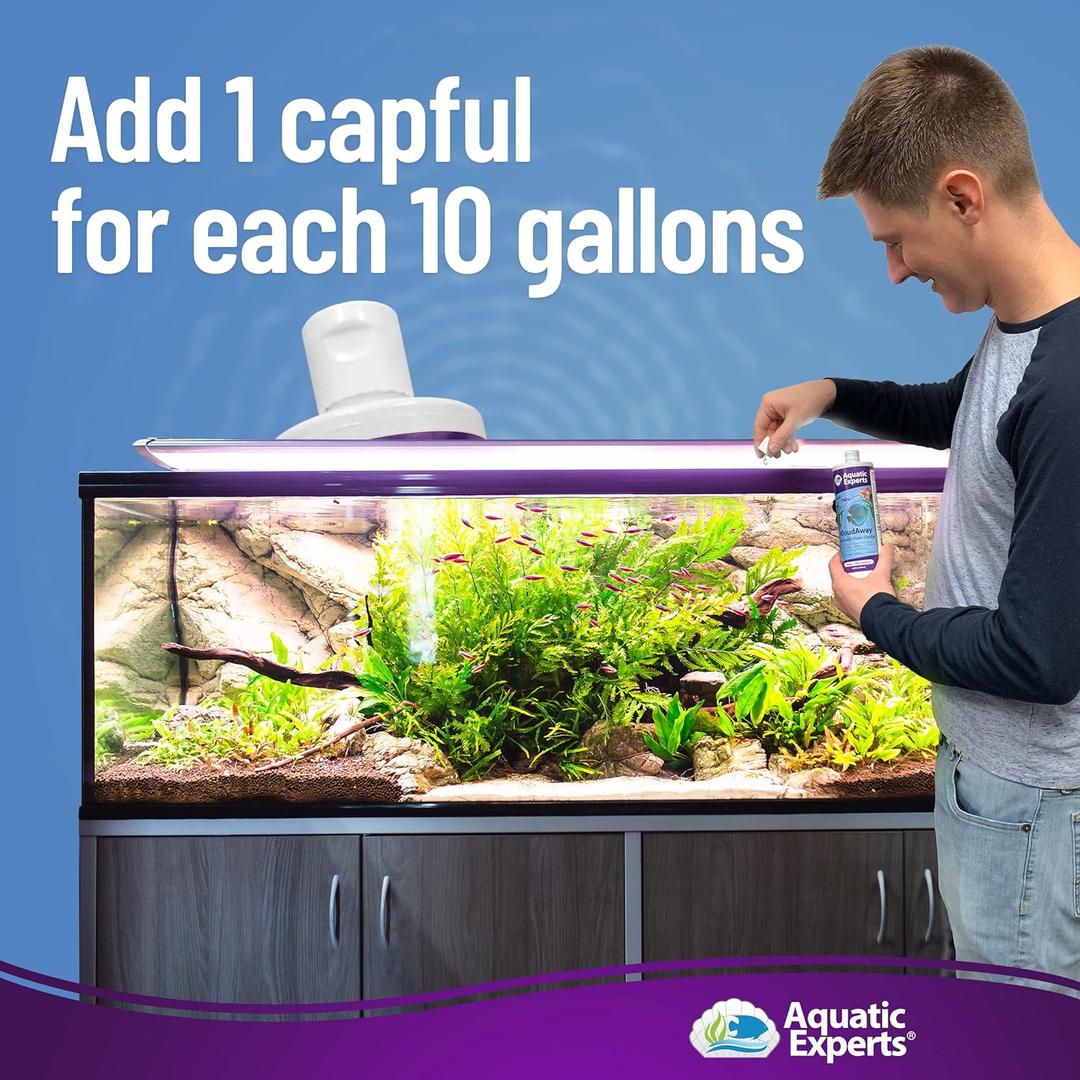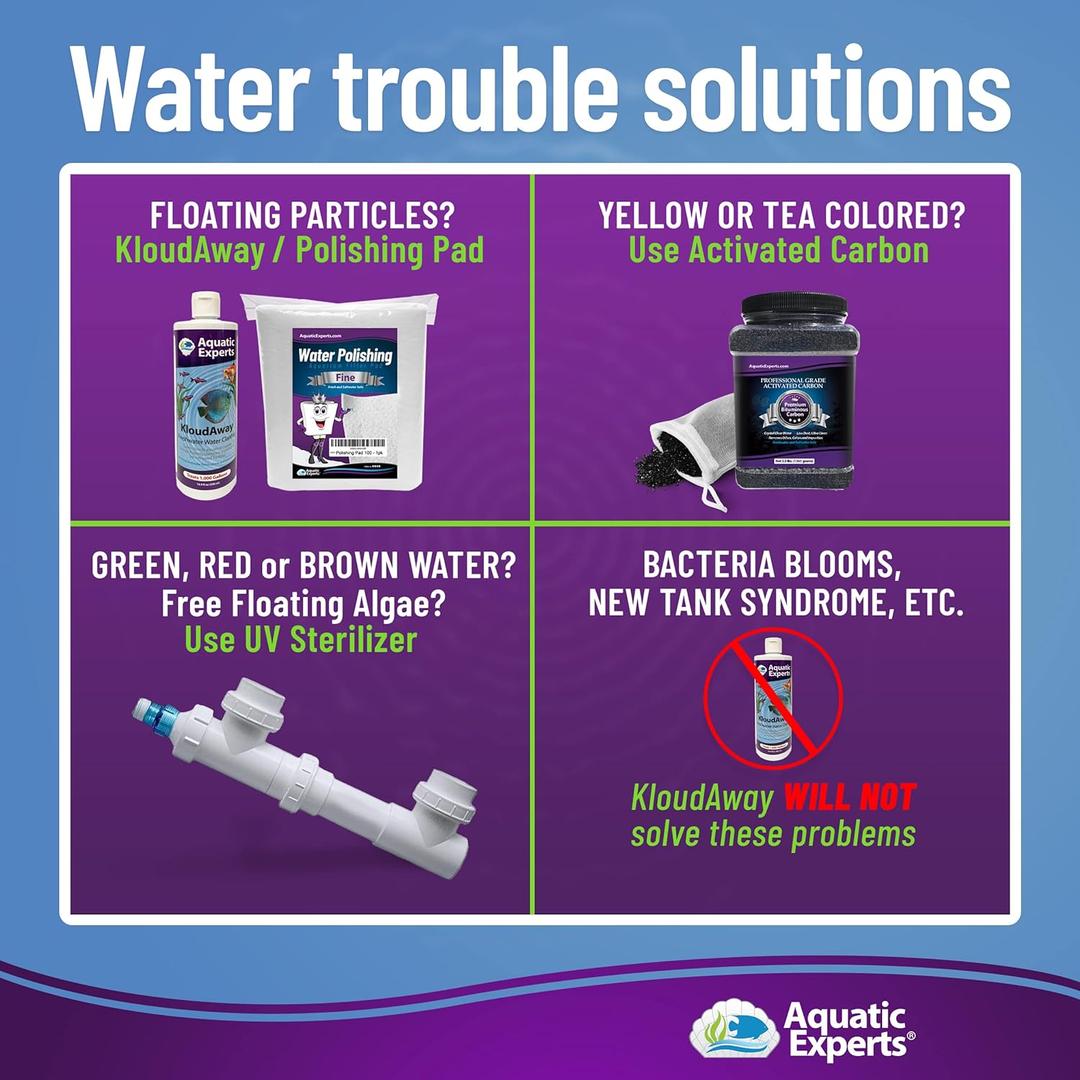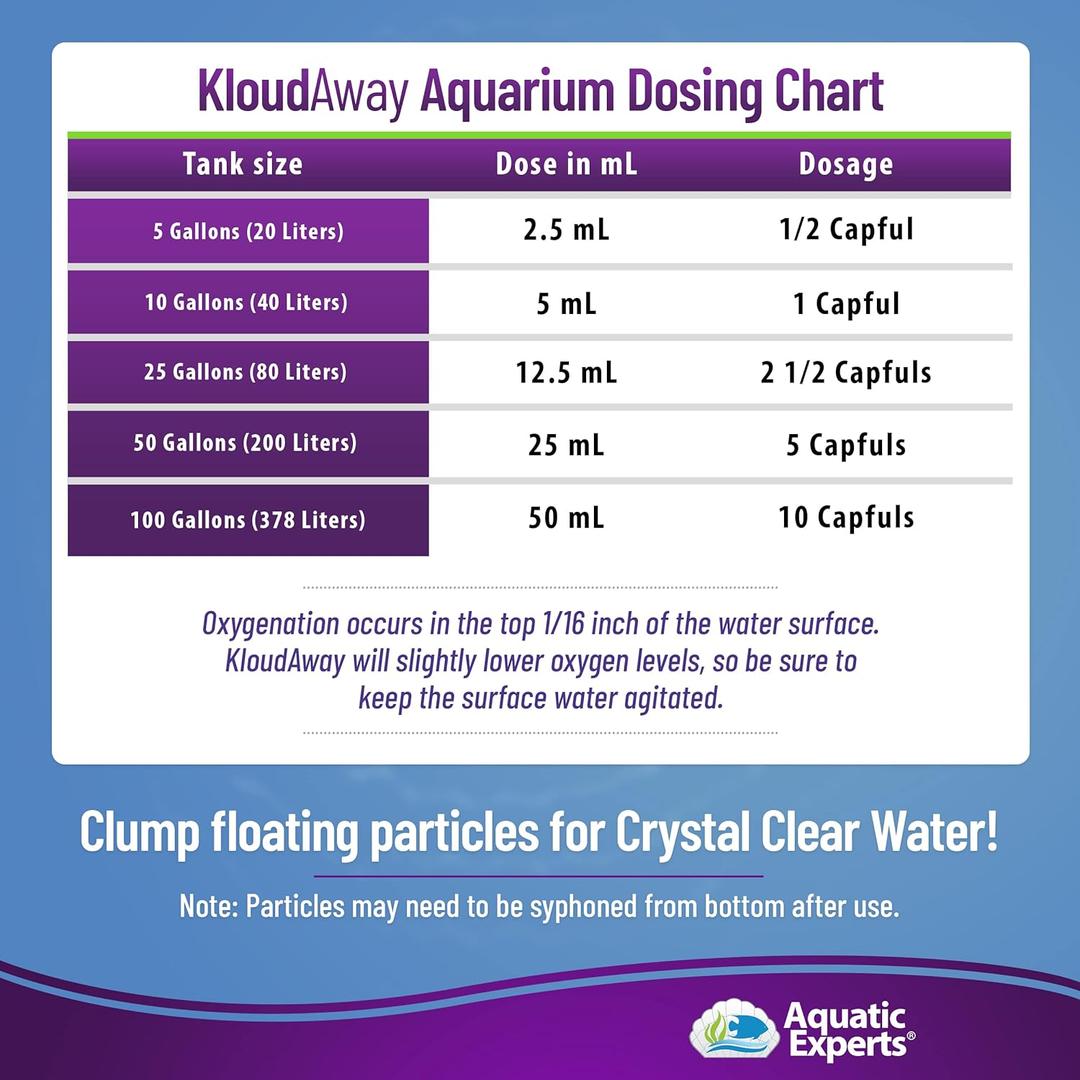 KloudAway Freshwater Aquarium Water Clarifier - Clears Cloudy Water, Water Clarifier for Fish Tank, Made in USA
& Free Delivery in the USA
100% Money Back Guarantee
Frequently Bought Together
FAST-ACTING - KloudAway quickly clears cloudy or hazy aquarium water by clumping floating particles together making them large enough to be trapped by your mechanical filter or drop to the bottom of your aquarium making it easy to be siphoned out.

CUTTING EDGE FORMULA - Our advanced fish tank water clarifier is targeting unsightly particles in water such as uneaten fish food, dust and other debris to produce crystal clear water.

SAFE AND EFFECTIVE - Our cloudy water treatment is safe for all types of freshwater fish, turtles, plants and invertebrates and has no effect on the beneficial bacteria in your aquarium's biological filtration.

REMARKABLE RESULTS! Use our aquarium clarifier to maintain sparkling clear water in your freshwater aquarium. For exact details of how to use KloudAway to clear water that is cloudy, see description below.

RISK-FREE! Does KloudAway come with a money back guarantee? ABSOLUTELY! Your purchase comes with a full 90 day no-risk, no-nonsense 100% Money Back Guarantee. Either you're thrilled, or we don't want your money!
***Please do not use in saltwater aquaria. Our active ingredients are not compatible with saltwater aquariums.
Directions to clear cloudy water:
1. Shake the product well before using.
2. Use 1 capful (5ml) of KloudAway solution per 10 gallons of aquarium water. Please do not "free pour" as this may result in excessive, constant cloudiness.
3. Gradually add our water clarifier into an area of high-water flow in your aquarium. For best results, leave your filtration and aeration systems ON.
4. Wait a few hours for KloudAway to do its magic. Water may get cloudier due to very fine particles clumping into larger particles. Allow at least 12 hours for flocculation process to complete. When the water becomes clear, replace or clean your fish tank filter pad or cartridge.
5. Re-apply in 24 hours if necessary. The maximum recommended usage is twice per 5-day period
***If an extra amount of KloudAway was used, the water may become brown for a few days. Do not worry since this is not harmful and will dissipate in a few days.
Frequently Asked Questions